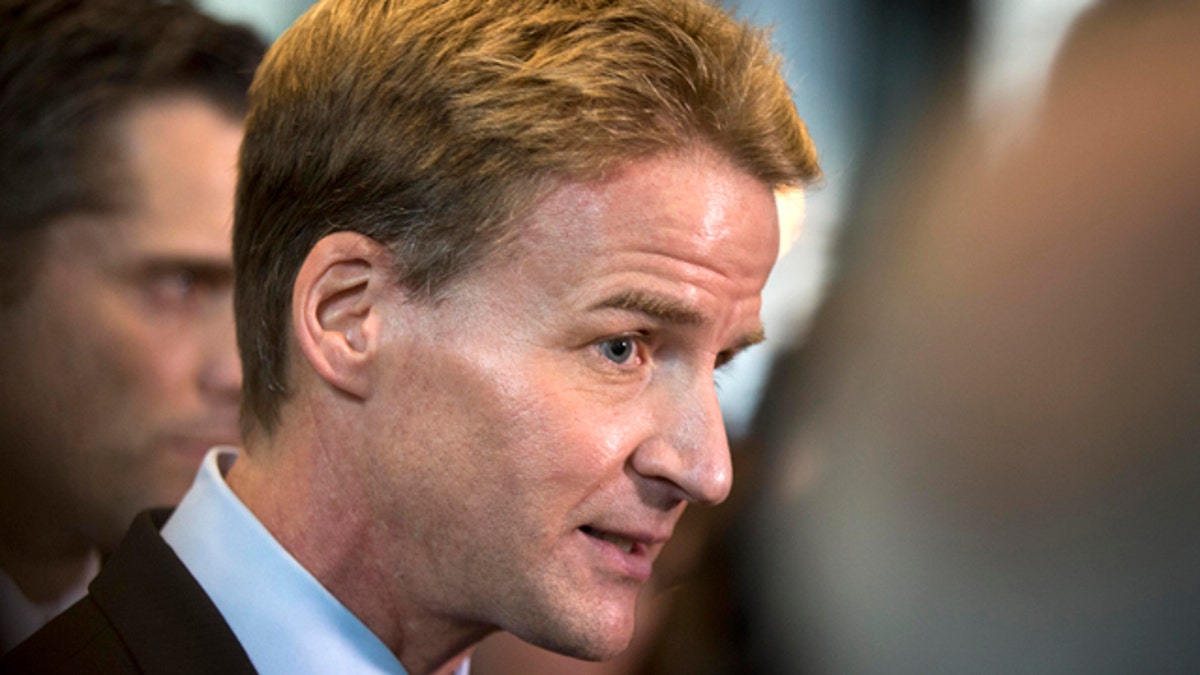 CHICAGO – The U.S. attorney's office in Chicago has quietly dropped dozens of serious narcotics conspiracy charges stemming from undercover stings involving fictional drug stash houses, a federal law enforcement technique critics contend amounts to entrapment and displays racial bias against minorities.
U.S. Attorney Zachary Fardon's office this month moved to dismiss the charges -- which carry mandatory minimum prison terms of 10 or 20 years -- for 27 out of a total of 33 suspects whose cases are still pending in the district. The suspects were arrested after federal agents led them to believe that the would-be stash houses contained valuable drugs. The drugs never existed and there were often no houses involved. The suspects were usually arrested on the way to the location.
The move from Fardon's office comes amid increasing scrutiny and criticism of the stings by federal judges, who have noted they usually occur in lower-income minority neighborhoods. Even though the drugs are an invention, suspects are typically charged with conspiring to distribute the amount of drugs they were told was in the would-be stash house.
Fardon did not announce the move publicly, and the court filings dismissing the charges offer no explanation. The spokesman for the U.S. attorney's office, Randall Samborn, declined comment, including on whether prosecutors planned to drop the charges against the remaining six stash house defendants.
It's rare for a U.S. attorney to drop the same charges in separate cases and strongly suggests a broader shift in policy against stash house cases by the Chicago office, said Katharine Tinto, who teaches law at the Cardozo School of Law in New York and has followed the issue in districts nationwide.
Indicting suspects for drug conspiracy based on the amount of drugs undercover agents tell targets were inside a phony stash house has been among most controversial and most criticized aspects of the stings, Tinto said.
Dropping the drug conspiracy charges "does address at least many of the concerns of critics," she said.
She hadn't heard of other U.S. attorneys taking similar steps, saying it was likely no coincidence the move occurred in a district where courts have spotlighted the issue.
The U.S. Bureau of Alcohol, Tobacco and Firearms oversees stash house stings nationwide. ATF Chicago spokesman Thomas Ahern said its agents work closely with prosecutors and they "respect" their prosecutorial decisions. He declined to say if the ATF had run any stash house stings in the Chicago area over the past year but said using the method is still "an option."
"We are continuing to learn from the past and previous investigations," Ahern said. "We adapt so we don't repeat some of these same hard lessons."
The 7th U.S. District Court of Appeals in Chicago in November tossed out a Chicago-area man's conviction for trying to rob a drug stash house, saying a trial judge erred by not letting Leslie Mayfield, of Naperville, argue to jurors that agents entrapped him. He was sentenced to more than 26 years in prison, including for drug conspiracy.
And the chief judge of U.S. District Court in Chicago, Ruben Castillo, said in a 2013 decision that the question of whether agents racially profiled minorities should at least be explored, noting the more than 90 percent of stash-house stings are conducted in African-American or Latino communities.
In a 2012 decision by the 7th Circuit, Judge Richard Posner called the stings "a disreputable tactic," with a greater risk of illegally entrapping suspects because hundreds of thousands of dollars in drug money is dangled before targets, most of whom are poor and desperate for money.
In San Francisco, a decision by the 9th U.S. Circuit Court of Appeals in December restored the stash house cases of three men from the Los Angeles area, reversing a ruling by a lower court judge who had thrown them out. Still, three appellate judges said they "question the wisdom of the government's expanding use of fake stash house sting operations."
Federal authorities have defended the stings, denying that they entrap suspects and insisting that they only target those who previously indicated a willingness to take part in robberies.
Defense attorneys in the Chicago cases -- who say they were given no advance warning or explanation -- said Fardon's decision to drop the charges may signal his disquiet about such stings.
Another possible indication the method isn't favored by Fardon: In his year-and-a-half in the job, his office has not initiated any indictments arising from stash house stings, according to court records. All the pending cases began before his appointment.
"With these kinds of cases getting criticism across the country ... they might be thinking ... these cases are disturbing and the punishments excessive," said Chicago-based attorney Steven Shobat.
His client, Alfred Washington and four alleged accomplices were told a Chicago-area stash house run by Mexican cartel dealers held at least 20 kilograms of cocaine; after loading up with sawed-off shotguns and other weapons, they were arrested on their way to the robbery, a 2012 complaint says.
The Chicago defendants still face robbery and weapons charges, which, while still serious, don't carry the same stiff mandatory minimums that offer judges little flexibility during sentencing.
Debate over whether the stash house cases involve entrapment and racial bias, Tinto said, will remain -- in and out of the courts.
"This alleviates some concerns about the tactic -- especially (regarding) the imaginary drugs," she said. "But it doesn't allay all the concerns about how targets are chosen and how they end up participating."