Federal investigators prepare to file charges against Sen. Mendendez as early as this week, report says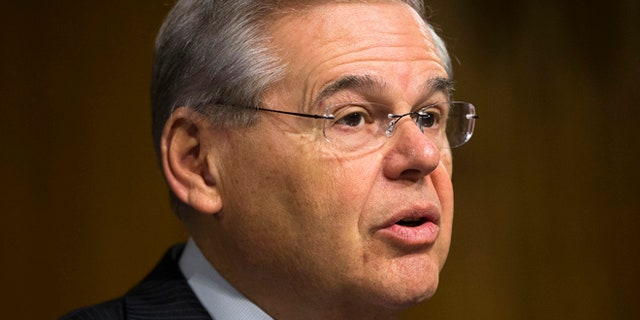 NEWYou can now listen to Fox News articles!
Federal investigators could file criminal corruption charges against Sen. Robert Mendendez of New Jersey as early as this week, the Wall Street Journal reported Sunday, citing people familiar with the investigation.
Mendendez, who is the ranking Democrat on the Senate Foreign Relations Committee, has been under investigation for possible corruption and has denied wrongdoing, the paper reported Sunday.
Specific charges weren't immediately clear, but according to the Wall Street Journal, the Federal Bureau of Investigation has been investigating Mendendez for more than two years.
Menendez is accused of using his political position to boost the business interests of a friend and Democratic Party donor, in exchange for gifts.
Sources cited by the Wall Street Journal said Mendendez would be charged in his home state of New Jersey.