FEC head suggests fixing agency by firing everyone except her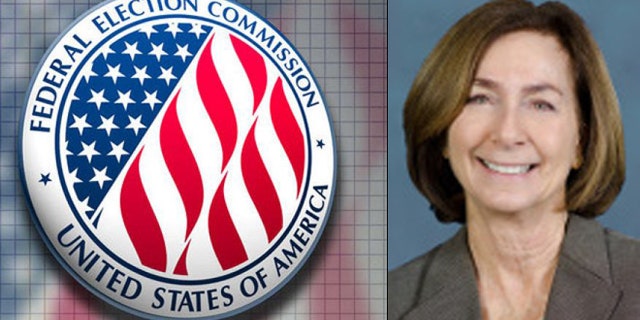 NEWYou can now listen to Fox News articles!
The chairwoman of the Federal Election Commission has a novel idea for reforming the turbulent agency she leads: Fire everyone -- except for her.
Ann Ravel, the Democratic head of the commission, pitched the plan during a recent conference.
While calling for a host of campaign finance reforms -- including more disclosure by political groups, easier online access to data -- she urged changes as well for the "cop on the beat," the FEC.
"Certainly Congress or the president could establish a blue ribbon commission to propose reforms at the FEC, including replacing holdover commissioners of which everybody is a holdover commissioner except me," she said.
Ravel then chuckled, and added: "So that's not for personal reasons."
The camaraderie on the FEC these days isn't exactly tight. Members have clashed in the last several months over Ravel's flirtation with Internet regulation and allegations of partisanship on both sides.
But the suggestion -- made during a forum hosted by The Brennan Center for Justice, the New York City Campaign Finance Board, and the Committee for Economic Development -- that the rest of the commission be replaced would appear to mark a new level of disharmony.
As the chairwoman noted, the other five members -- Democrats and Republicans, alike -- are technically known as holdovers, meaning their initial terms have expired. Commissioners whose terms have expired are, under current policy, allowed to remain until they are replaced. Ravel's term doesn't end until 2017.
Asked Friday about the remarks, Ravel's office told FoxNews.com the chairwoman "does not actively make recommendations on any subject on my own behalf to Congress or the White House."
But they added, "The law has a term for a reason so that commissioners will be truly independent, and my view is we should adhere to the law."
At the conference, Ravel continued to slam the influence of money in politics, particularly from so-called super PACs, and suggested they're hurting diversity in public office.
"Over 90 percent of super PACs are funded by white males, and they generally have been found to contribute to white males," Ravel said, in comments first reported by The Washington Examiner. She claimed few women and minorities without access to money "will have a chance to even be nominated, much less elected to public office."
Despite this claim, a Pew Research Center study earlier this year said the current Congress is the most diverse ever, with nearly one-in-five members a racial or ethnic minority.
Ravel, meanwhile, also weighed in -- carefully -- on the notion of regulating political Internet content. The FEC in May backed off consideration of such regulation, after a public outcry and pressure from Republican colleagues. This was after Ravel last fall said that a "re-examination" of the agency's approach to the Internet was "long overdue," raising concerns the FEC could try to require creators of politically themed content to file spending reports.

Ravel, when asked about the issue at the conference, maintained that "new media" is "under the purview of the FEC." But she said she was "vilified" the last time it came up, and "there was a barrage of really angry, threatening, misogynist responses to me about it."
"Suffice it to say nothing has happened," she said.
FoxNews.com's Judson Berger contributed to this report.