Family Says Former Vice President Cheney Had Minor Heart Attack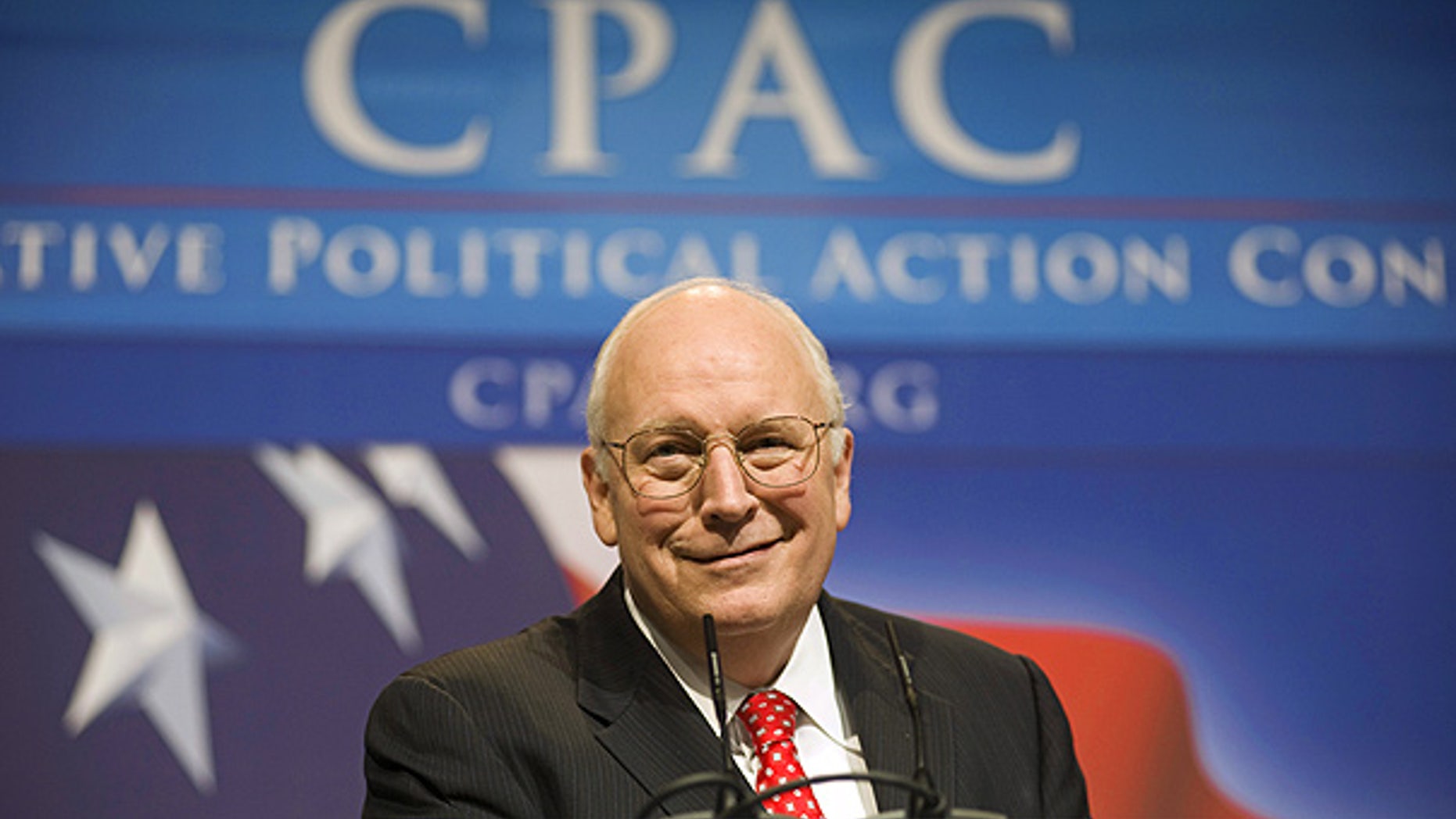 WASHINGTON -- Former Vice President Dick Cheney suffered a minor heart attack but is resting comfortably in a Washington hospital and will be released in a day or two, his family announced Tuesday.
"Former Vice President Cheney was admitted to (George Washington University) Hospital after experiencing chest pain. Lab testing revealed evidence of a mild heart attack. He underwent a stress test and a heart catheterization. He is feeling good and is expected to be discharged in the next day or two," reads a statement from his office.
Earlier in the day, a source close to Cheney said he remained in the hospital, a day after complaining of chest pains, out of an abundance of caution. Cheney family members said Cheney was stable and watched the Olympics Monday night.
Cheney's family joined him at the hospital on Tuesday, where wife Lynne and daughters Liz and Mary and former White House aides all had lunch together. Cheney was planning to spend the afternoon editing a chapter in his book, Liz Cheney told friends.
Cheney assistant Peter Long issued a statement Monday night that the 69-year-old Cheney was sent to the hospital where his doctors were evaluating the situation.
Cheney has a history of heart problems, including four heart attacks starting at age 37.
Cheney had bypass surgery in 1988, as well as two later angioplasties to clear narrowed coronary arteries, and bypasses tend to last about a decade before the rerouted blood vessels start to clog.
In 2001, he had a special pacemaker implanted in his chest. In addition, doctors in 2008 restored a normal rhythm to his heart with an electric shock. It was the second time in less than a year that Cheney had experienced and been treated for an atrial fibrillation, an abnormal rhythm involving the upper chambers of the heart.
Speaking to Fox News on Monday, former President Clinton, who last week had two stents inserted in his arteries, offered some advice that Cheney may already have been following.
"My advice is to keep doing regular exercise. That you walk a lot and you're used to staying active and you have a certain rhythm to your day, then when there's a variation, you can feel it. And you're not being a hypochondriac once you're over 60 to respond to something that's just different."
A Cheney family friend told Fox News that "unlike most people who are kicking and screaming when being taken to the hospital, Cheney actually decides when he wants to go."
"He's a cautious man" the friend said.
The former vice president has kept a high profile since leaving the White House. He has sparred with the Obama administration over plans to close the U.S. detention facility for terror suspects at Guantanamo Bay, Cuba, and hold the trials of several high-profile detainees in civilian courts rather than military tribunals.
He made a surprise appearance last week at the Conservative Political Action Conference, where he accompanied his daughter Liz. He was greeted with chants of "Run, Dick, Run," but said, "I am not going to do it."
Cheney and former President George W. Bush were scheduled to attend a reunion of Bush administration officials on Friday morning, but sources say it's too early to determine whether Cheney's health will have an impact on his attendance at that breakfast.
Fox News' Mike Emanuel, Shayla Bezdrob and The Associated Press contributed to this report.