Eyewitness accounts describe chaotic DC shooting scene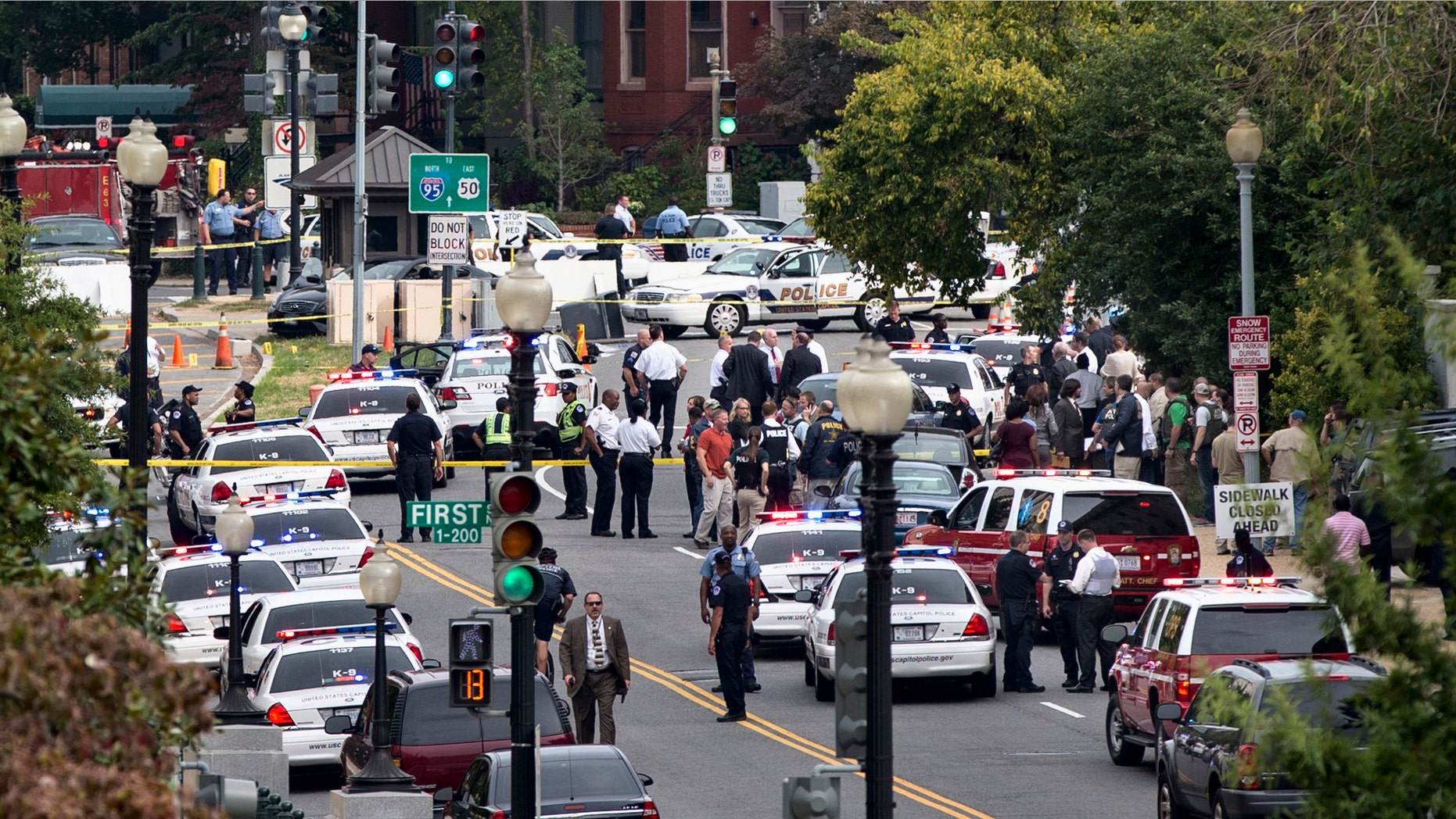 WASHINGTON – Emily Wheeler was near the U.S. Capitol Thursday afternoon when she heard what could have been an explosion.
"We just heard the gun shots pow pow pow pow – and then a black Infinity driving by and then a whole bunch of cop cars," she told Fox News. "And then heard another pow pow pow pow like return fire and a kaboom like an explosion, almost. I thought it was an explosion but maybe it was a car crash."
Matt Knuppeo was touring the Capitol building when he saw police cars chasing the black car. Knuppeo said he then saw police with their guns drawn. They had the car surrounded, he said, and that's when he, too, heard the shots.
"We were definitely caught off guard, we were scared," he told Fox News. "We ducked for cover underneath the wall -- it was mass panic for a while but security people were very good about telling us what to do, where to go."
Wheeler and Knuppeo were just two of many people who found themselves suddenly on the scene of a car chase that turned deadly outside the Capitol.
Authorities say the incident began near the White House when a vehicle struck a security barrier at 15th and Pennsylvania Avenue.Police chased the vehicle for about 1 1/2 miles and ended up near the Capitol, where the shots were fired.
Twenty-nine year-old Shawn Joseph was on the phone when he first heard the commotion.
Then he saw it.
"There was a car plowing through the barricade on that southeast side (of the White House). Secret Service was trying to stop them. It almost looked like she was hitting people," he told Fox News. "And it looked kind of like they were just scared or it was an accident, like they didn't know where they were or something like that but then they took off maybe 34 miles per hour down Pennsylvania (Avenue)."
Thursday's incident comes three weeks after a government contractor opened fire at the Washington Navy Yard, about 1.5 miles from the Capitol, killing 12 people and wounding three others before he was shot to death by police.