Ex-Obama adviser pleaded guilty for taking upskirt photos on DC Metro
An Obama administration official who resigned in late 2016 pleaded guilty weeks later to a criminal charge in connection with allegations he tried to take photos up women's skirts on the D.C. Metro.
William Mendoza, an Education Department official serving as executive director of the White House initiative on American Indian and Alaska Native Education, had resigned from the administration after he was arrested and charged with attempted voyeurism in November 2016.
DailyMail.com first reported details of the case this week.
The publication reported the policy adviser tried to take photos and videos up women's skirts on his government-issued phone in July 2016, but resigned before the Obama administration could complete its own probe into his conduct.
Neither the resignation nor the Jan. 13, 2017 guilty plea was widely covered in the media at the time.
DailyMail.com obtained new records through a Freedom of Information Act request, and reported that Mendoza was accused of attempting to take upskirt photos at least four times on his government-issued phones in July 2016.
He reportedly was caught on a surveillance camera attempting to take the indecent photos during a probe by the Metro Police Transit Department -- and was arrested and charged with one count of attempted voyeurism, a misdemeanor.
But Mendoza's attorney, Paul Kiyonaga, told Fox News on Tuesday that despite the multiple alleged incidents, his client only pleaded guilty to one count of attempted voyeurism.
Mendoza was given a 90-day suspended jail sentence, one year probation and a $100 fine, according to court documents reviewed by Fox News.
"Mr. Mendoza has taken responsibility in court for one count of attempted voyeurism," Kiyonaga told Fox News in an email. "The government declined to prosecute him for any other alleged misconduct."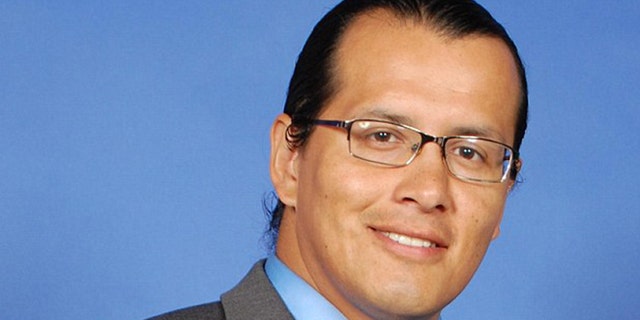 Kiyonaga added that Mendoza "has received treatment for the underlying issues that gave rise to this incident."
"With the strong support of his family, [Mendoza] has moved forward productively with his life," Kiyonaga said.
DailyMail.com reported that Mendoza left the administration in late November, "before the Office of the Inspector General finished their probe into his conduct." The publication reported that in April 2017, the Department of Education's Office of Inspector General advised that Mendoza be barred from federal employment "due to suitability."
During his time in the Obama administration, Mendoza also came under scrutiny for a reported brawl that erupted over a Redskins jersey in 2015. The man wearing the jersey called for Mendoza's resignation in 2016, after he claimed the official "spat in his face."
Mendoza repeatedly denied the allegations and did not face any charges.