Embarrassment as Washington Post corrects its 'scoop' about Obama, Facebook and Russia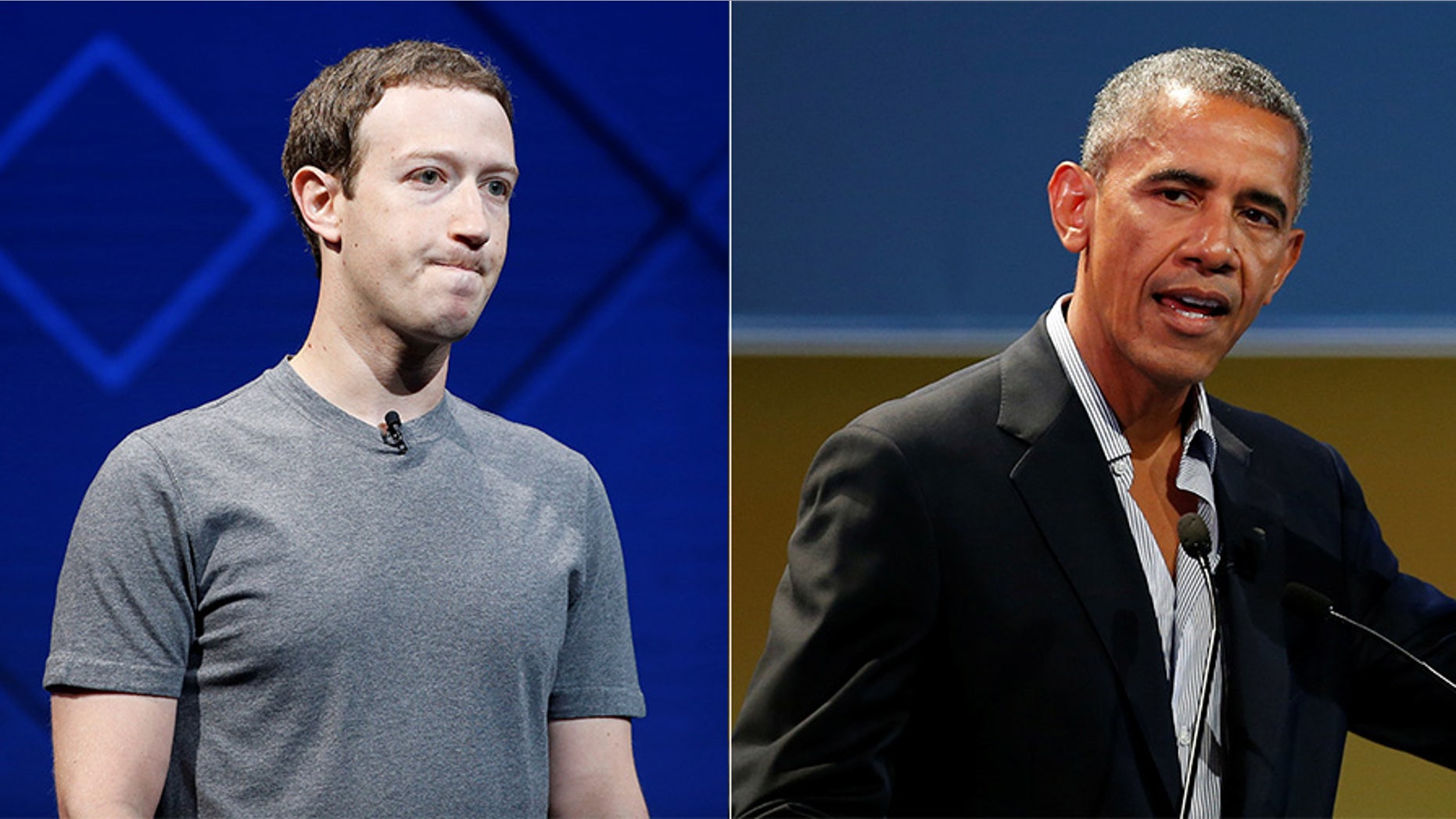 The Washington Post has made a correction to an explosive cover story that undermines the entire premise of Monday's front-page article headlined, "Obama sought to prod Facebook on Russia role."
The problem, according to a Facebook executive, is that when Obama reached out to the social media giant in 2016 to discuss political disinformation spreading on the site, he didn't actually call out Russia – essentially making the Post's headline misleading and inaccurate. Or, as President Trump would call it, "fake news."
As first reported by Axios, the Post added significant information to the digital version of the story with the disclaimer, "This story has been updated with an additional response from Facebook." The response from Facebook that didn't make the paper's print edition is vital and changed the story enough that the word "Russia" was removed from the updated headline.
The story detailed how then-President Obama gave Facebook CEO Mark Zuckerberg a "wake-up call" regarding fake news spreading on his social media platform. After reporting that Obama "made a personal appeal to Zuckerberg to take the threat of fake news and political disinformation seriously," the paper has added that Obama "did not single out Russia specifically."
The story reported that Obama and his top aides "quietly agonized on how to respond to Russia's brazen intervention on behalf of the Donald Trump campaign without making matters worse."
The paper also added a statement from Facebook's vice president of communications, Elliot Schrage, which it received after the front-page story was published. Schrage told the Post that Obama's talk with Zuckerberg was about "misinformation and false news" and "did not include any references to possible foreign interference or suggestions about confronting threats to Facebook."
The initial correction was unclear and only mentioned that it added Schrage's statement, but this was eventually corrected by the paper's editorial staff.
"When we updated the story with Facebook's additional response, we also added the text 'did not single out Russia specifically' to foreshadow the Schrage statement, which appears further down in the story. When we added that clause we should have made the attribution clear and we've modified the line to do so. Here's how it now appears: 'although Facebook representatives say the president did not single out Russia specifically,'" a Washington Post spokeswoman told Fox News.
The story goes on to detail "a 16-month journey in which [Facebook] came to terms with an unanticipated foreign attack on the U.S. political system," that is based on interviews with "more than a dozen people" involved.
The Washington Post did not immediately respond when asked if a correction will be made in the print version of the paper.