Do Kids Count? Insurers Stop Selling Child-Only Policies Ahead of ObamaCare Provisions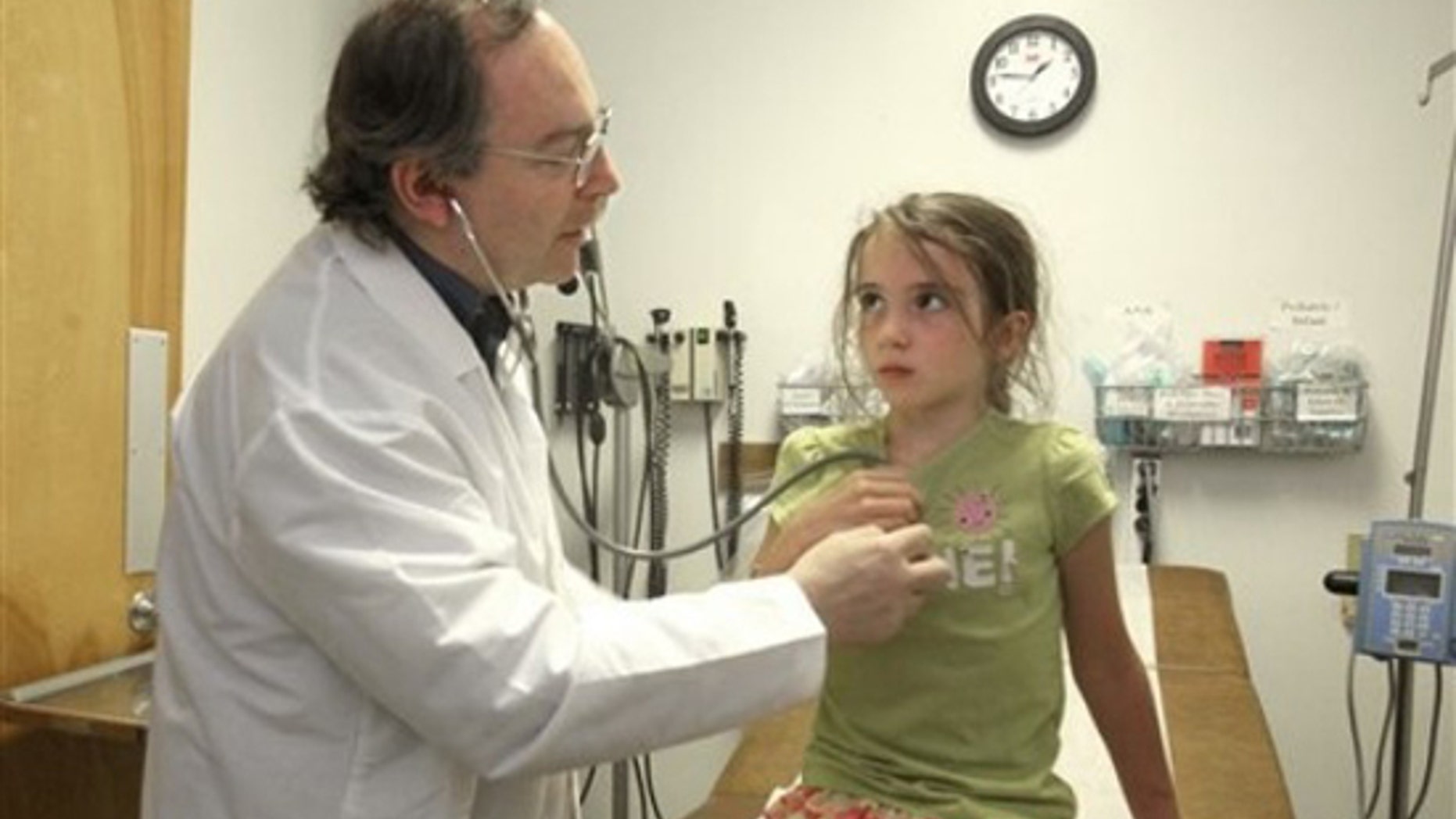 Six months after President Barack Obama's signature health care bill passed, major insurance companies are dropping child-only policies just days before the new law requires them to cover sick children, enraging health care advocates who accuse the insurers of abandoning society's most vulnerable.
But the insurers say the new requirement would lead to unexpected and massive costs because parents can wait to buy coverage until their children are sick -- the mandate requiring all Americans to carry insurance doesn't kick in until 2014.
Under the new law, families can appeal decisions by insurers to an independent arbiter regardless of which state they live in or what type of coverage they have. They can also contact their state insurance commissioner.
"Today, if your health plan tells you it won't cover a treatment your doctor recommends, or it refuses to pay the bill for your child's last trip to the emergency room, you may not know where to turn," Kathleen Sebelius, secretary of Health and Human Services, said in a press release this summer announcing the new appeals regulations. "The Affordable Care Act provisions announced today will provide patients with new important new rights and resources that will help ensure they get the care they need."
Among the new provisions of the new law that goes into effect Thursday is one that prevents insurers from excluding children under 19 with pre-existing conditions.
But Wellpoint, Cigna, Coventry, Aetna, Humana, United Health and BlueCross BlueShield announced they would no longer offer child-only policies. The move does not affect existing child-only plans, family policies or insurance offered to children through their parents' employers.
It's not clear how many children will be affected by this new action.
Health insurers said their decision was based on uncertain market conditions.
"Given current health insurance market dynamics and regulations, it is necessary to require a parent to be on a policy in the same manner as is required on an employer group plan," Tyler Mason, a spokesman for United Health Care, said in a statement. "We continue to believe that regulations can be structured that will enable child-only plans to be offered and we are working toward that goal."
CoventryOne said its decision was driven by "some uncertainties that pose unique challenges that could impact our ability to offer value and meet our continued obligations to existing policyholders," spokesman Matt Eyles said.
But health care advocates are crying foul.
"We're just days away from a new era when insurance companies must stop denying coverage to kids just because they are sick, and now some of the biggest changed their minds and decided to refuse to sell child-only coverage," said Ethan Rome, executive director of the organization.
"The latest announcement by the insurance companies that they won't cover kids is immoral, and to blame their appalling behavior on the new law is patently dishonest."
The group called on the insurers to reverse their actions and follow the law.
"If the insurance companies can casually turn their backs on sick children now, who will they abandon next?" Rome said. "This offensive behavior by the insurance companies is yet another reminder of why the new law is so important and why the Republicans' call for repeal is so misguided."
The White House also criticized insurers.
"Well, I think it's obviously very unfortunate that insurance companies continue to make decisions on the backs of children and families that need help," White House chief spokesman Robert Gibbs said Tuesday.
Robert Zirkelbach, a spokesman for America's Health Insurance Plans, a lobby for the insurance industry, told FoxNews.com that insurers are making decisions to keep costs down for all families.
"The goal is to make coverage as affordable as possible for all policyholders so families can continue to afford health care coverage," he said.
"If there are rules in place that incentivize parents to wait until their children get sick to enroll them in a health plan, that increases the cost of coverage and makes it more difficult for families to afford coverage."