District poised to be next to decriminalize pot, with legalization on horizon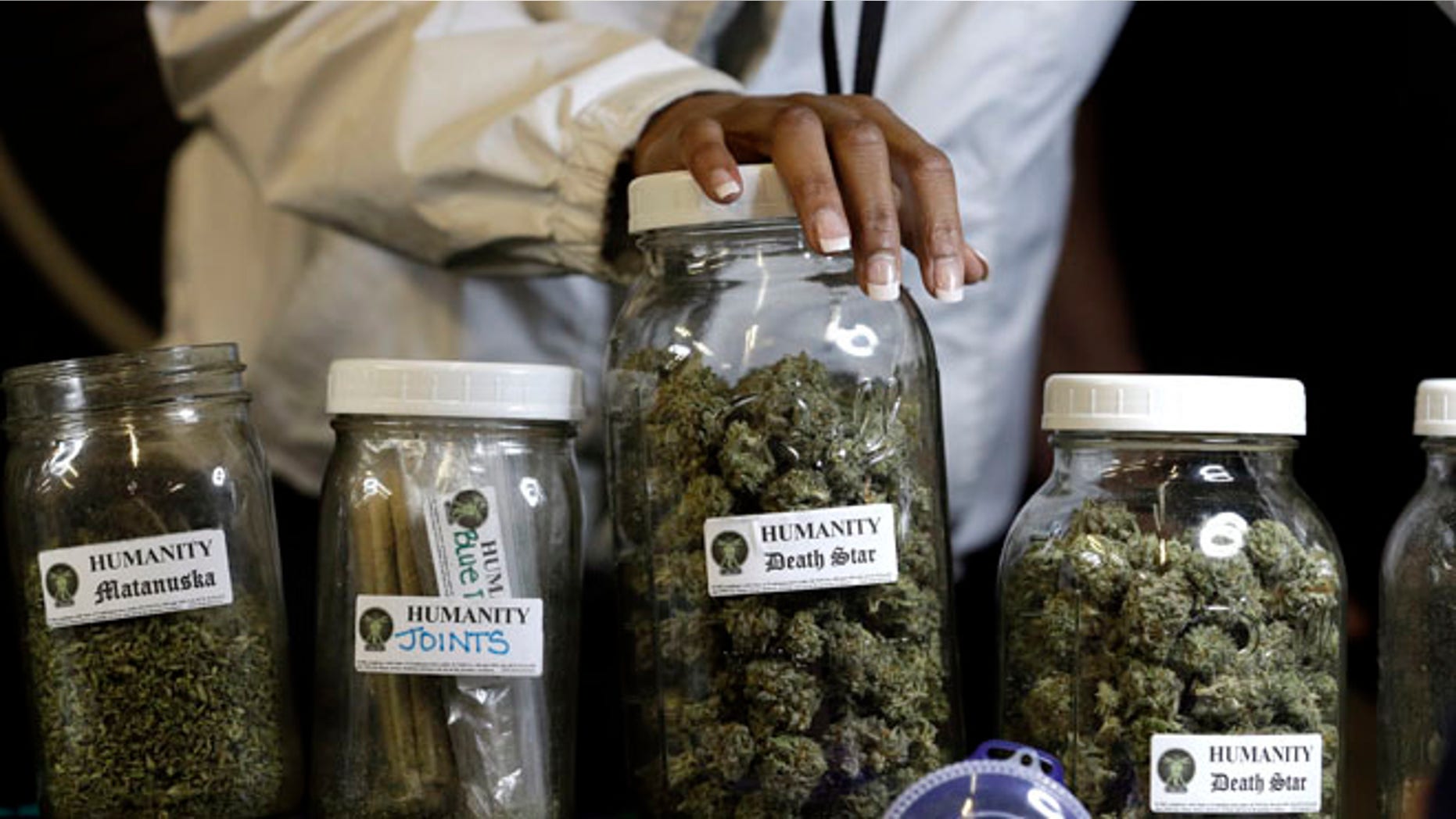 The nation's capital is poised to decriminalize marijuana -- with some activists pushing for the city to legalize, tax and regulating the drug as Colorado and Washington state have recently done.
The Democrat-controlled City Council appears ready to approve a bill that would decriminalize the possession of small amounts of pot, with 10 of the 13 members having signaled their support.
And Democratic Mayor Vincent said last month that he supports such a measure and could sign it into law as early as January.
Such laws are widespread on the West Coast and in New England, but no mid-Atlantic state has decriminalized pot.
District leaders have long been cautious about legalizing pot or making another other big, controversial decision, in large part because Congress has the final say on what's legal in the city.
But they appear to sense the timing is now right and that Congress won't be interested in fighting that battle -- considering 17 states have some form of decriminalization and the Justice Department is taking a hands-off approach to legalization in Colorado and Washington state.
"What the states do would not matter if there were serious interest in the subject" on Capitol Hill, said Delegate Eleanor Holmes Norton, a Democrat and the District's non-voting House member. "I don't think there's a serious interest in the subject."
Supporters of the change point in part to a recent American Civil Liberties Union finding that blacks were eight times more likely than whites to be arrested in the District in 2010.
Congress has disapproved of only three pieces of legislation passed by the D.C. Council, the last in 1991.
But if Capitol Hill Republicans have a strategy to stop legalization it will likely be to insert language in the city's appropriations bill.
That's what then-Rep. Bob Barr, R-Ga., did in 1999 to block the city from spending money on its medical marijuana program, which district voters approved the previous year.
The so-called rider remained on the city's budget until 2009. After a lengthy regulatory process, medical marijuana became available this year, following a 15-year effort. It's allowed only for patients with HIV or AIDS, cancer, glaucoma, and conditions such as multiple sclerosis that cause severe muscle spasms.
Even with decriminalization, the district is not about to become a pot haven. Possession would still be barred on federal land, which encompasses more than 20 percent of the city. And federal law enforcement officers -- such as the U.S. Park Police or Capitol Police -- can make arrests for violations of federal law on local property.
The bill would decriminalize possession of less than 1 ounce of pot.
While potential fines haven't been finalized, Democratic Council member Tommy Wells, the bill's lead sponsor, is considering $25. That would be lower than the civil fines in any state except Alaska, which has none.
Still, opponents remain. Bernard Howard, pastor of a church in Southeast Washington, said criminal penalties deter some people from smoking marijuana.
"The message is going to be sent that it's really not that bad of a choice of drug," Howard said. He said he smoked pot as a teenager and then moved onto other drugs, but has been drug-free for 20 years.
"I think it's very detrimental to the psychological development and social development of young people that are using marijuana, and especially our young black men," he said.
Others believe the district is being too cautious. Independent Council member David Grosso has introduced a legalization bill, although it doesn't have co-sponsors.
The Associated Press contributed to this report.