DeSantis highlights differences with Trump: 'I would have fired' Fauci
'If I were to run, I'm running against Biden,' DeSantis said of the 2024 race
Gov. Ron DeSantis, R-Fla., drew contrast between his and former President Donald Trump's handling of COVID-19, saying he would have "fired" Dr. Anthony Fauci if he were president during the pandemic.
"Well I think there's a few things," DeSantis told Piers Morgan in an interview, set to air Thursday on Fox Nation, when asked about his differences with Trump.
"The approach to COVID was different. I would have fired somebody like Fauci. I think he got way too big for his britches, and I think he did a lot of damage," DeSantis told Morgan.
DeSantis recently called out Fauci, former chief medical advisor to Trump, for his involvement in the pandemic, demanding he be "held accountable" particularly with regard to school lockdowns and mask mandates.
The governor, a top rumored contender for the 2024 GOP nomination, said that he and Trump also differ "in terms of my approach to leadership… The way we run the government I think is no daily drama, focus on the big picture and put points on the board and I think that's something that's very important."
TRUMP WORKS TO USE LOOMING INDICTMENT FOR 2024 CAMPAIGN ADVANTAGE OVER DESANTIS AND OTHER RIVALS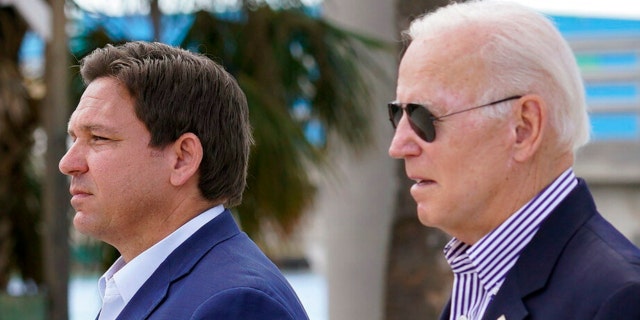 DeSantis also said if he runs for president in 2024, he will be running against President Joe Biden, not former President Donald Trump.
"If I were to run, I'm running against Biden," DeSantis told Piers Morgan in the latest indication he will be entering into the 2024 race.
"We are competing for the Republican, potentially, I get that, but ultimately you know the guy I'm gonna focus on is Biden because I think he's failed the country," DeSantis said amid his ongoing fued with Trump. "I think the country wants a change. I think they want a fresh start and a new direction, and so we'll be very vocal about that."
When asked if he thought he could beat Biden, DeSantis confidently responded "I think so."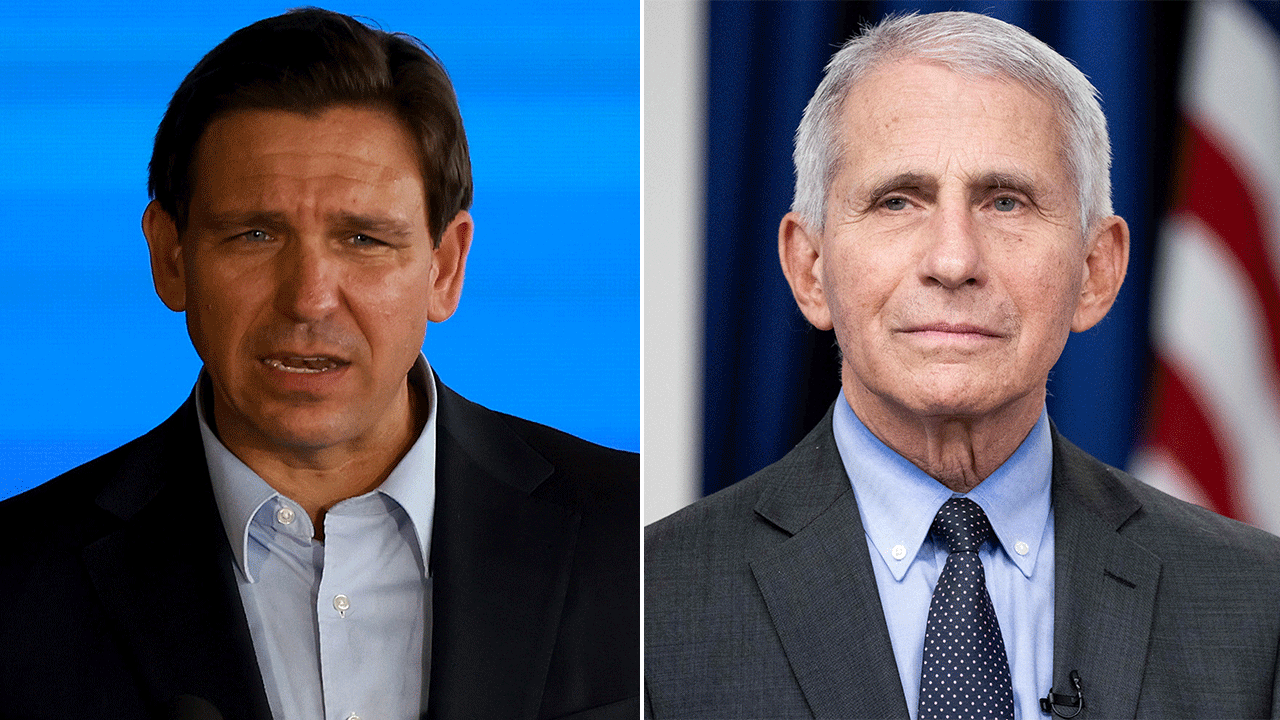 The Florida governor also suggested the key to winning is not just appealing to voters within one party, but to those across the entire political spectrum.
"You can't win with just Republicans," DeSantis stated. "You've gotta win with independents, and you need to convince some of these Democrats, which I was able to do in Florida, because they're not woke, they don't like some of the nonsense going on. They want their streets safe, and they want quality education. So I think you could appeal to people across the canvas.".
DESANTIS JABS TRUMP'S LEADERSHIP STYLE AND CHARACTER, SAYS THERE IS 'NO DAILY DRAMA' IN GOVERNOR'S OFFICE
Trump has called out DeSantis, potentially his greatest 2024 competition, on several occasions, most recently after the governor said he wanted nothing to do with the former president's hush money allegation scandal.
"Ron DeSanctimonious will probably find out about FALSE ACCUSATIONS & FAKE STORIES sometime in the future, as he gets older, wiser, and better known, when he's unfairly and illegally attacked by a woman, even classmates that are 'underage' (or possibly a man!)," Trump wrote on his TruthSocial page. "I'm sure he will want to fight these misfits just like I do!"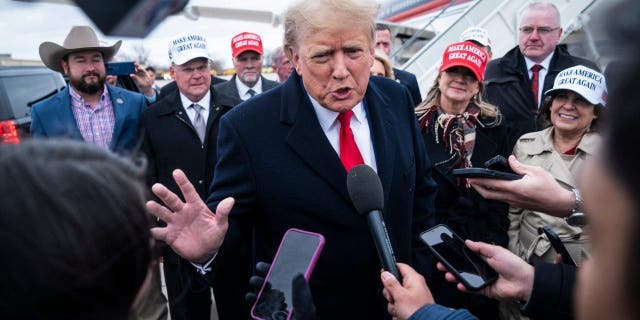 DeSantis appears unfazed by the recent attacks, saying he in fact likes the nicknames.
CLICK HERE TO GET THE FOX NEWS APP
"I don't know how to spell the sanctimonious one. I don't really know what it means, but I kinda like it, it's long, it's got a lot of vowels. We'll go with that, that's fine," he said. "I mean, you can call me whatever you want, just as long as you also call me a winner, because that's what we've been able to do in Florida, is put a lot of points on the board and really take this state to the next level."
Fox News' Paul Best contributed to this report.