Deportations Resume As Quarantine Lifted Following Chickenpox Scare At New Mexico Center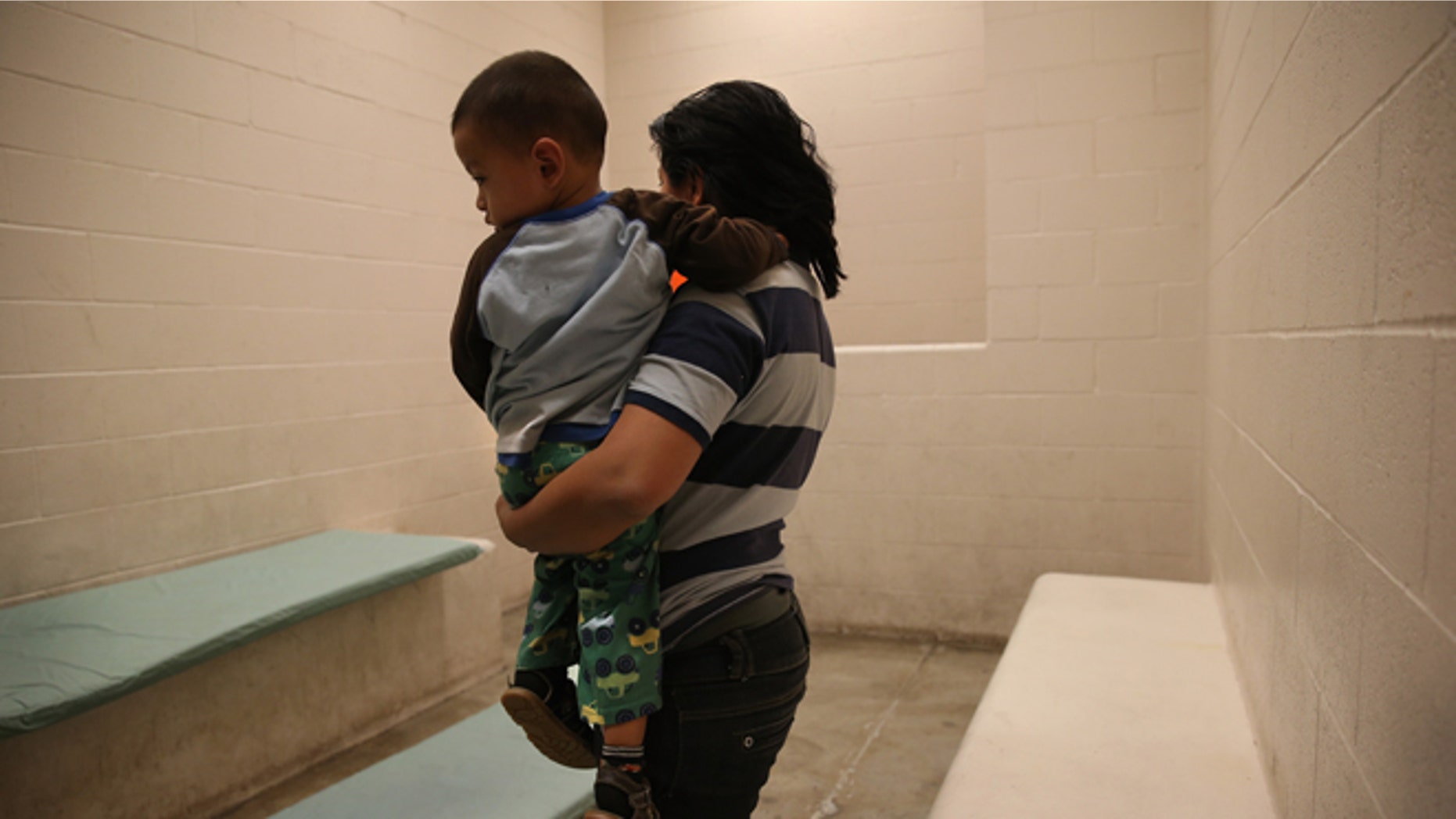 Immigration authorities say that deportations of detainees at a temporary New Mexico shelter have resumed after the lifting of a quarantine over chickenpox.
U.S. Immigration and Customs Enforcement, or ICE, said in a statement late Monday that the agency resumed removal flights back to Central America on Aug. 7. Since then, officials say 71 immigrant adults and children from the center have been deported.
"ICE Health Service Corp. personnel have been clearing residents who have immunity to chickenpox, such as those who have already had the disease, or have been fully immunized through vaccination," a statement said. "Once medically cleared, residents who have a final order of removal and a valid travel document may be repatriated."
ICE says since the quarantine was ordered health personnel have been clearing detainees who have immunity to chickenpox and preparing for deportations once removal orders are issued.
The facility has a capacity of 700, and houses only family units. That means there are no unaccompanied children or adults without children.
Around 600 women and children from Honduras, Guatemala and El Salvador are being detained at Federal Law Enforcement Training Center in Artesia while they await either deportation or asylum.
ICE gives a medical screening to all undocumented immigrants when they arrive at detention facilities, but the virus may not be detectable at all times.
"It's one of the most contagious viruses out there," El Paso Public Health Director Ruben Resendes told KFOX14. "Skin to skin, airborne, people used to have chickenpox parties and everyone in the room would get it."
The Associated Press contributed to this report.
Follow us on twitter.com/foxnewslatino
Like us at facebook.com/foxnewslatino