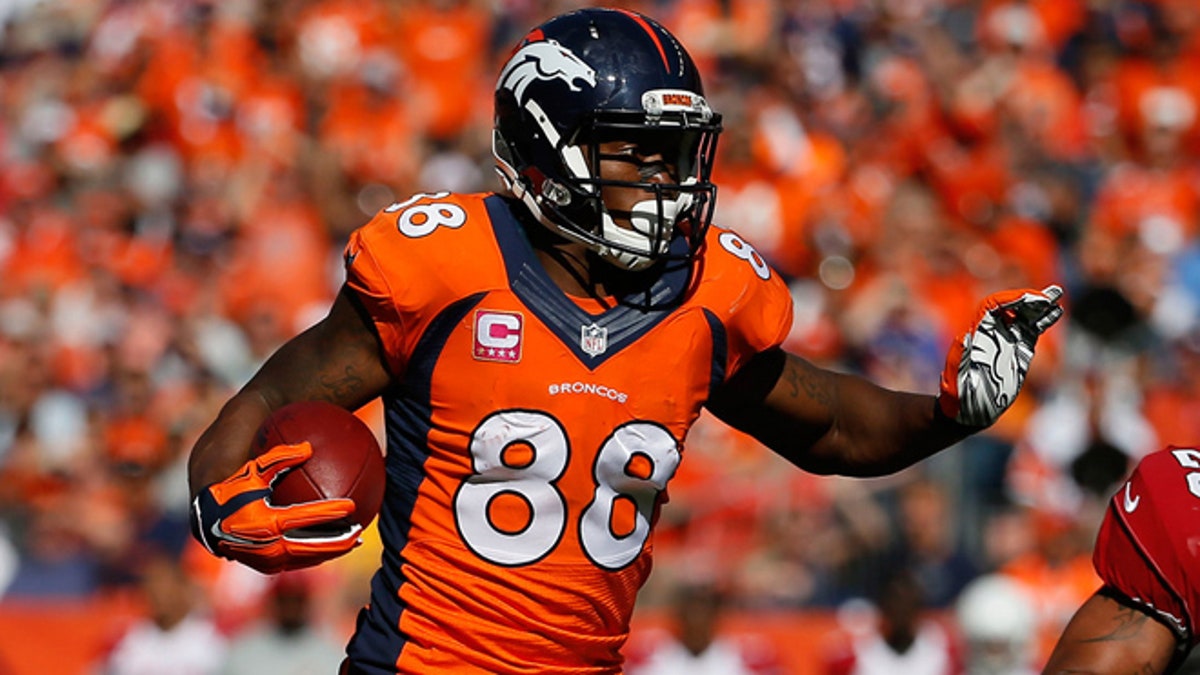 Demaryius Thomas received some good news Monday and it had nothing to do with his contract stalemate with the Denver Broncos: his mother is getting out of prison early.
President Barack Obama cut the prison sentences of 46 non-violent drug offenders, and one of them was Katina Smith, who has been incarcerated in Georgia since 2000.
She and her mother, Minnie Pearl Thomas, were arrested on drug trafficking charges in 1999 when Thomas was 11 years old.
Smith was scheduled to be released in 2017. Now, she'll be released on Nov. 10.
Smith had declined to testify against her mother in exchange for a reduced sentence. Her mother received a life sentence as a multiple offender.
After his mother and grandmother were jailed, Thomas went to live with an uncle and aunt. Also helping to raise him was their oldest daughter, Angela Spencer, now 37.
"We are very happy that she is going to be free. It's time for her to be a part of Demaryius' life," Spencer said. "No matter how your situation goes in life, everybody needs their mother. It's time for her to be out from behind bars and into his life."
Denver's star receiver and the Broncos have until Wednesday to work out a long-term contract or Thomas will play this season on a $12.82 million franchise tag.
Thomas skipped all of the Broncos' offseason workouts to the chagrin of general manager John Elway, who said he wanted Thomas to work out with the team so he could adjust to new coach Gary Kubiak's offense.
Quarterback Peyton Manning said last month that he wished Thomas had been in Denver for offseason workouts, too, but also wanted his top target to get what he deserves in a new contract.