Dems mum on whether Menendez should step down if convicted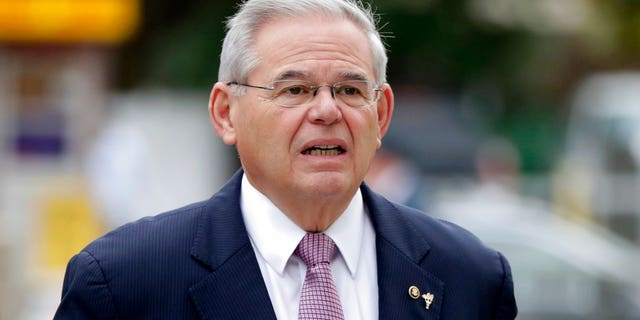 Top Democrats on Sunday refused to say whether Sen. Bob Menendez should step down if he's convicted of federal bribery charges.
"I'm not going to get into the hypotheticals on either of these situations, as I said, several steps removed," Sen. Dick Durbin (D-Ill.) the Senate minority whip, said on CNN's "State of the Union," also referring to GOP Senate candidate Roy Moore in Alabama. "I'm hopeful that, when all is said and done, that Bob Menendez will be returning to the Senate representing the state of New Jersey. "
Tom Perez, the chairman of the Democratic National Committee, said he won't comment on Menendez's fate in the Senate until the federal jury in New Jersey announces its verdict.
"We'll wait and see what happens," he said on ABC's "This Week." The jury has not spoken yet."
Pressed on whether Menendez , 63, should resign, Perez said jurors are still deliberating.
"The jury has not spoken yet, so I don't like to answer what if questions," he said.
Democratic Sen. Chris Van Hollen of Maryland also said he would withhold weighing in on Menendez.
"We're going to leave this decision to the jury. I'm not going to get ahead of the game," Van Hollen told "Fox News Sunday." "I'm not going to speculate about what the outcome of that jury decision will be."
Durbin said President Trump should address the scandal enveloping Moore, who was accused of molesting a 14-year-old Alabama girl when he was a 32-year-old assistant district attorney in 1979.
The Washington Post reported last week that he also pursued romantic relationships with three other teens.
"President Trump is the leader of the Republican Party in America," Durbin said on CNN. "It's his responsibility to step forward and say more and do more when it comes to the situation in Alabama. "
Trump is on the final leg of a 12-day trip to five Asian countries.
The Newark jury weighing the Menendez case will have to begin deliberations from scratch on Monday after a juror released last week said the senator is being "railroaded" and predicted a mistrial.
"It looks like a hung jury," Evelyn Arroyo-Maultsby said last Thursday after being released due to a long-planned vacation.
Menendez has been on trial since September on charges that he provided a rich Florida doctor favors in exchange for lavish gifts — flights on a private jet, all-expense-paid vacations and $750,000 in campaign donations.