Democrats Warn GOP-Backed Budget Cuts Will Endanger National Security, While Republicans Accuse DHS Of "Cost-Cutting Gimmicks"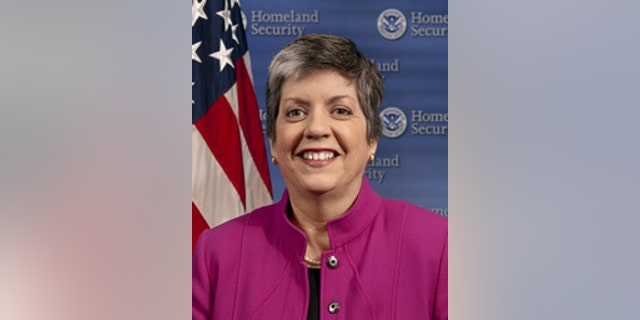 NEWYou can now listen to Fox News articles!
In a turning of the political tables, Democrats on Wednesday accused Republican-backed budget cuts of endangering national security, with one top Democrat questioning whether Republicans are "simply cutting resources or cutting the throats of people in our society."
Republicans, meanwhile, accused the Obama administration of employing "cost-cutting gimmicks" and "fudging numbers," insisting Democrats, including Homeland Security Secretary Janet Napolitano, aren't grasping the fiscal reality.
Lawmakers on both sides of the aisle have increasingly sparred over how to tighten federal spending, and on Wednesday they averted -- at least temporarily -- a government shutdown by passing a "continuing resolution" to fund operations for two more weeks. In passing the resolution, Democrats accepted $4 billion in cuts to some spending. Administration officials, however, worry a long-term deal could contain deeper cuts.
Napolitano was on Capitol Hill for much of Wednesday, answering questions from Senate and House lawmakers about her department's budget requests.
"Today's threat picture features adversaries who evolve quickly and are determined to strike us here at home ... [and] we are leading the administration's unprecedented effort to secure our Southwest border," she said during a morning hearing with the Senate Appropriations Committee. "[The budget request] allows us to continue to meet these evolving threats and challenges by prioritizing our essential operational requirements, while reflecting an unprecedented commitment to fiscal discipline that maximizes the effectiveness of every security dollar that we receive."
Sen. Frank Lautenberg, D-N.J., said the "urgent threats" facing the U.S. homeland come "from our friends in the House who want to cut funding for programs [at] the Department of Homeland Security to keep us safe."
He said "unreasonable" and "irresponsible" cuts backed by Republicans would "slash funding for valuable homeland security grant programs," including a two-thirds reduction in funds for port and public transportation security programs in his home state, which he described as part of "the most dangerous area in America for terrorist attack."
"This is not a time to cut back on homeland security," he said. "We've seen an increased risk of homegrown terrorism -- the Ft. Hood massacre, the Times Square bombing attempt, and the New York City subway plot ... It's incidents like these [that] remind us that the threat of terrorism is as real as ever, and we're doing more than skimping on public safety. Are we simply cutting resources or cutting the throats of people in our society?"
Republicans, however, repeatedly referred to "reality."
"The reality is that we do have this significant deficit problem," Sen. Dan Coats, R-Ind., said. "Along with national defense, homeland security and a couple others are essential functions of the U.S. government. [But] there just are fiscal realities that we have to deal with. ... Doing as much or more with less is something that all of America has had to do in these last two years, and it's easier for some than others. But everyone has been forced to make those hard decisions."
Lautenberg called Coats' comments "a stretch."
"Having to do more with less is something we've gotten accustomed to here in these years of difficulty," he said, "but we also have to recognize that there are some minimum resources that we have to have to assure the public that we are taking care of their safety."
Nevertheless, Napolitano said she and her department have already made hard decisions, with all DHS components identifying cuts totaling more than $800 million.
"We went through that analysis in ... finding places or things that could be put off," she said. "For example, postponing the move to a real department headquarters [in Washington] ... We made a tough choice there. It means we can't have all our components co-located. It means from a managerial standpoint we still are spread out."
The move to a single headquarters in Washington would cost hundreds of millions of dollars.
During the House hearing in the afternoon, the committee's chairman, Rep. Hal Rogers, R-Ky., said "many of the cost reductions" cited by Napolitano are just "cost-cutting gimmicks" that "undermine these great pledges you've made to our men and women on the front lines."
For example, he said, the administration's budget proposal "simply ignores" $5 billion in "known disaster relief costs," and it "offsets other costs with $650 million in fees that Congress has yet to approve."
"If we're going to be serious about deficit reduction we have got to stop fudging numbers," he said. "When it comes to the security of the country, we should spend all the money can, but not a penny more. ... We have got to find a way to discipline [the] spending."
Lautenberg said the Republicans' way of disciplining the spending could have an "almost unimaginable" impact on homeland security, and Napolitano similarly said the cuts proposed by Republicans are "not a good budget for security."
Napolitano said the budget as proposed by the Obama administration "safeguards" transportation through a "layered" approach, including additional deployment of transportation security officers, behavioral detection officers and full-body scanners at domestic airports. It also "continues the administration's historic border security efforts" by supporting 21,370 border patrol agents and 21,186 U.S. Customs and Border Protection officers, funding further deployment of "proven, effective surveillance technology along the highest-trafficked areas of the Southwest border," and enabling Immigration and Customs Enforcement to remove more than 200,000 criminal aliens, a priority because they "pose a threat to public safety," she said. In addition, the budget "increases resources to identify and reduce vulnerabilities in our nation's key cyber networks," according to Napolitano.
But, she said, "All of this progress is at risk in the continuing resolution passed by the House."
"That proposal cuts technology investments and security improvements on the Southwest and Northern borders. It cuts aviation security measures. It cuts funding to sustain the progress that has been made in enforcing the nation's immigration laws. It cuts critical cyber-security tools and operations. ... And it cuts grants that support counterterrorism and disaster response capabilities." Specifically, she said, the 500 full-body scanners requested for U.S. airports are cut in half, the number of "portable" explosive trace detection machines is cut in half, it cuts the number of K-9 teams by two-thirds, and it cuts funding for at least 250 ICE agents along the Southwest border.
"Everywhere you hit in this department is going to have an operational impact," she said. "If that budget becomes the basis for the [2012] budget, then I think the Congress needs to understand -- and I think my job is to help it understand -- that that in all likelihood will have a security impact."