Democratic Senator: Health Care Law to Address 'Mal-Distribution of Income'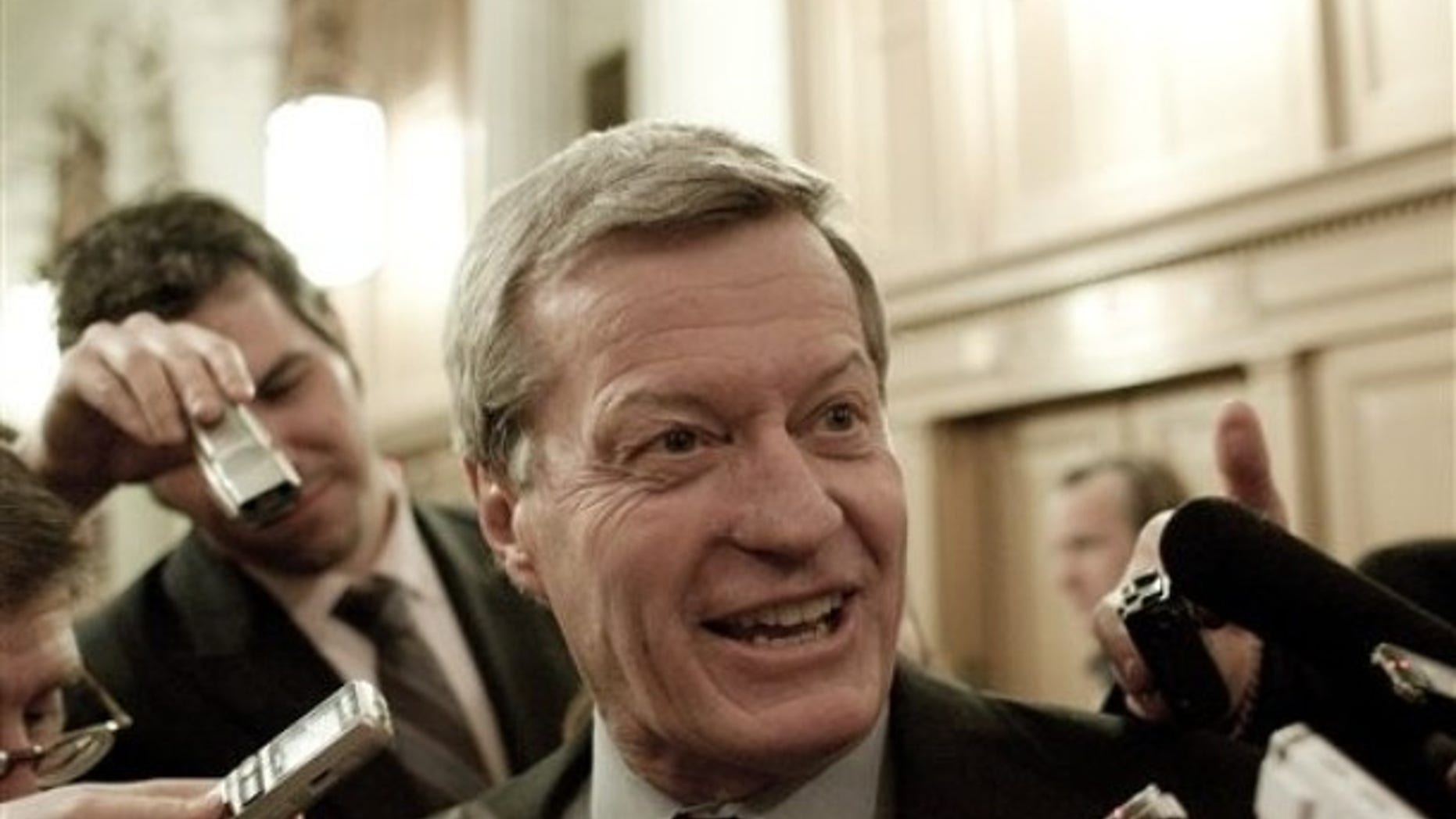 As Democrats tout the moral underpinnings of the federal health care system overhaul -- ensuring health care coverage for nearly all Americans -- one senator appeared to go off message when he said the legislation would address the "mal-distribution of income in America."
After the Senate passed a "fix-it" bill Thursday to make changes to the new health care law, Sen. Max Baucus, D-Mont., chairman of the influential Finance Committee, said the overhaul was an "income shift" to help the poor.
"Too often, much of late, the last couple three years, the mal-distribution of income in America is gone up way too much, the wealthy are getting way, way too wealthy and the middle income class is left behind," he said. "Wages have not kept up with increased income of the highest income in America. This legislation will have the effect of addressing that mal-distribution of income in America."
That contrasted with the arguments Democrats have been making in the past year for reinventing the health care system: to expand health care coverage to 32 million uninsured Americans and tighten regulations on  insurance companies while reducing the federal deficit.
But some Republican critics have suggested the overhaul is taking the country down the path to socialism. The nearly $1 trillion legislation pays for itself in large part through new taxes on the wealthy -- Americans who make $250,000 and more.
A spokeswoman for Baucus did not respond to an e-mail seeking more information on the statement.
Baucus' statement could give Republicans ammunition as they seek to repeal the law and regain control of Congress in the November elections.
Democrats have rejected Republican charges that they are trying to take over the health care system.
In Iowa this week to trumpet the benefits of the legislation, President Obama said, "We made a promise. That promise has been kept."
"From this day forward, all of the cynics, all the naysayers -- they're going to have to confront the reality of what this reform is and what it isn't," the president said. "They'll have to finally acknowledge this isn't a government takeover of our health care system."
GOP strategist Matt Schlapp, the White House director to former President George. W. Bush, told FoxNews.com that Baucus' statement reflected the "duality" of a responsible Democrat who understands the ramifications of tax policy on Americans but has a "foot in the camp of the most radical and rabid big government activists that are advocating for some breathtaking policies."
"It's interesting," he said. "He's not the senator I would use as the poster boy for radical and misunderstanding of market dynamics."
But Schlapp said he's not surprised by anything said by a member of a political party that, he said, seeks "to take money away from people who are achieving and give it those who aren't."