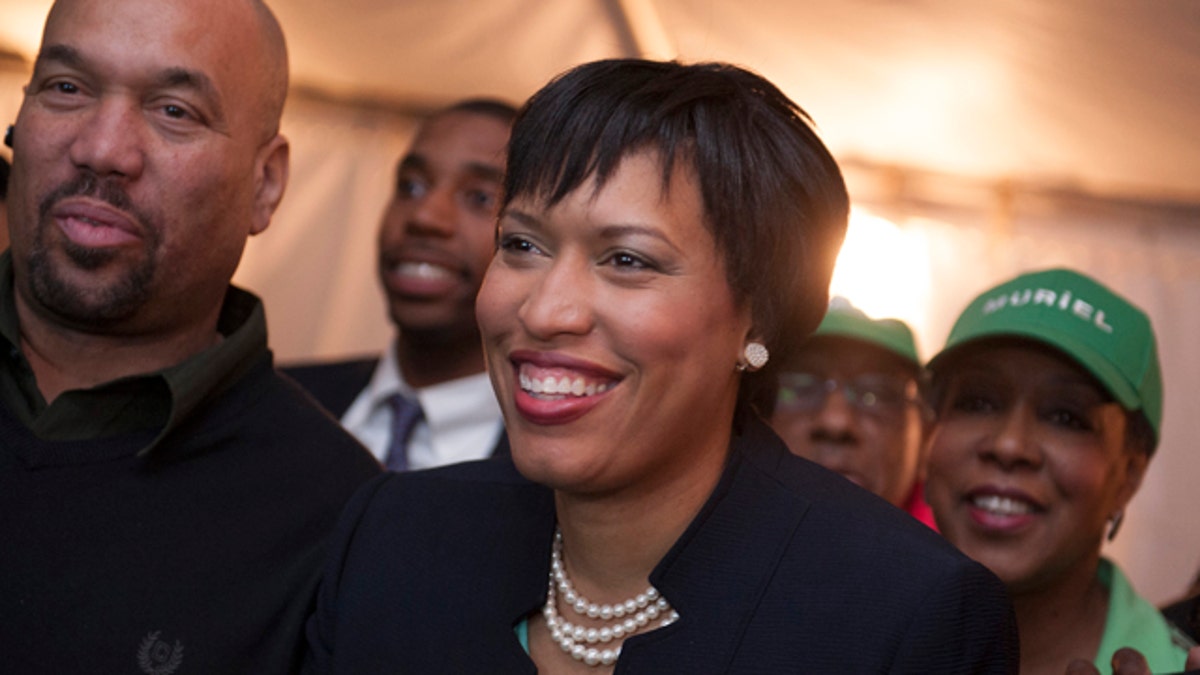 WASHINGTON – Democrat Muriel Bowser has been elected mayor of the District of Columbia, continuing her party's perfect record when seeking the city's highest office.
Bowser turned back a challenge by independent David Catania after an unusually long and competitive general-election campaign.
The 42-year-old Bowser is a native Washingtonian who has served on the D.C. Council since 2007. She is a protege of former mayor Adrian Fenty, but she says she's learned from the mistakes that saw him booted from office after a single term.
Bowser defeated scandal-plagued Mayor Vincent Gray in the Democratic primary. She ran as a big-tent Democrat who could appeal equally to wealthy, majority-white neighborhoods and poorer, mostly African-American communities. She was endorsed by President Barack Obama, an unusual development for a mayoral election in the nation's capital.