Dem candidate in Kansas slammed for poster of Wonder Woman lassoing cop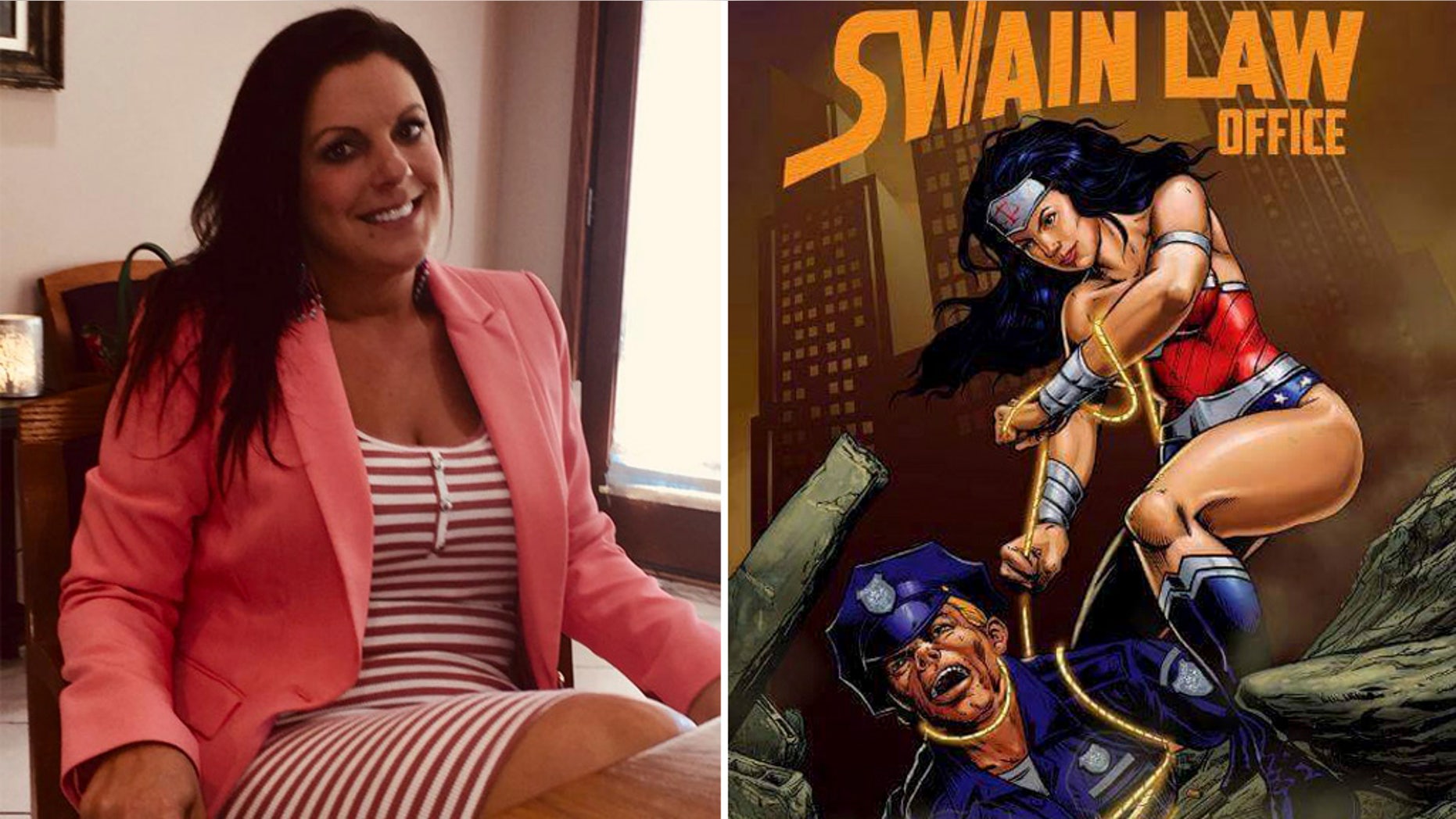 The Democratic-backed candidate running for Kansas State Attorney General has been called on by her own party to drop out because of a poster hung in her law office that depicts Wonder Woman lassoing a police officer around the neck.
Attorney Sarah Swain apologized after she was criticized heavily by law enforcement groups, who argued that the image promoted violence against police officers.
The state Democratic Party agreed, adding that the poster is grounds for disqualification for the attorney general's office.
"We strongly condemn and reject any depiction of violence against law enforcement, including the image from Swain's law firm," the party said in a statement. "We did not recruit or encourage Swain to run for attorney general, nor have we had any contact with her since she filed."
OFFICERS KILLED IN THE LINE OF DUTY IN 2018
Despite apologizing, Swain disagreed, arguing that the poster shows Wonder Woman using her "lasso of truth" to keep law enforcement honest, which she said is a metaphor for cross-examination and a zealous defense.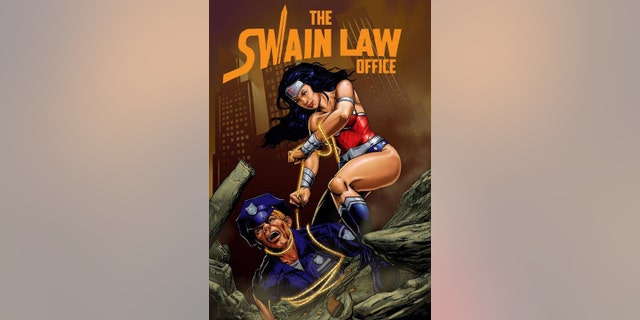 "As a criminal defense attorney for nearly 17 years, I have seen firsthand the injustice that can be doled out at the hands of less-than-honest police officers," Swain said. "I have been involved in many cases where the truth was ignored and people's lives were destroyed. These are just some of the experiences that eventually led me to run for attorney general."
The criticism comes at a time when law enforcement has been heavily targeted.
Since the start of this year, at least 45 law enforcement officers have been killed in the line of duty in the U.S. In 2017, there were 129 recorded deaths; and in 2016 there were 135, making it the deadliest year for police officers in only five years.
The most recent deaths come from Swain's own state, where two Kansas deputy sheriffs were killed on June 15 while transporting an inmate.
The Kansas State Troopers Association said that "at a time when funeral arrangements are being made for two heroes that gave their lives in service to our community ... this cannot be tolerated."
If Swain succumbs to pressure and drops out, the incumbent Republican Attorney General Derek Schmidt will run unopposed in November.
Fox News' Madeline Farber, Kaitlyn Schallhorn and The Associated Press contributed to this report.