Dem candidate Ben Jealous snaps at reporter for socialism question: 'You f---ing kidding me?'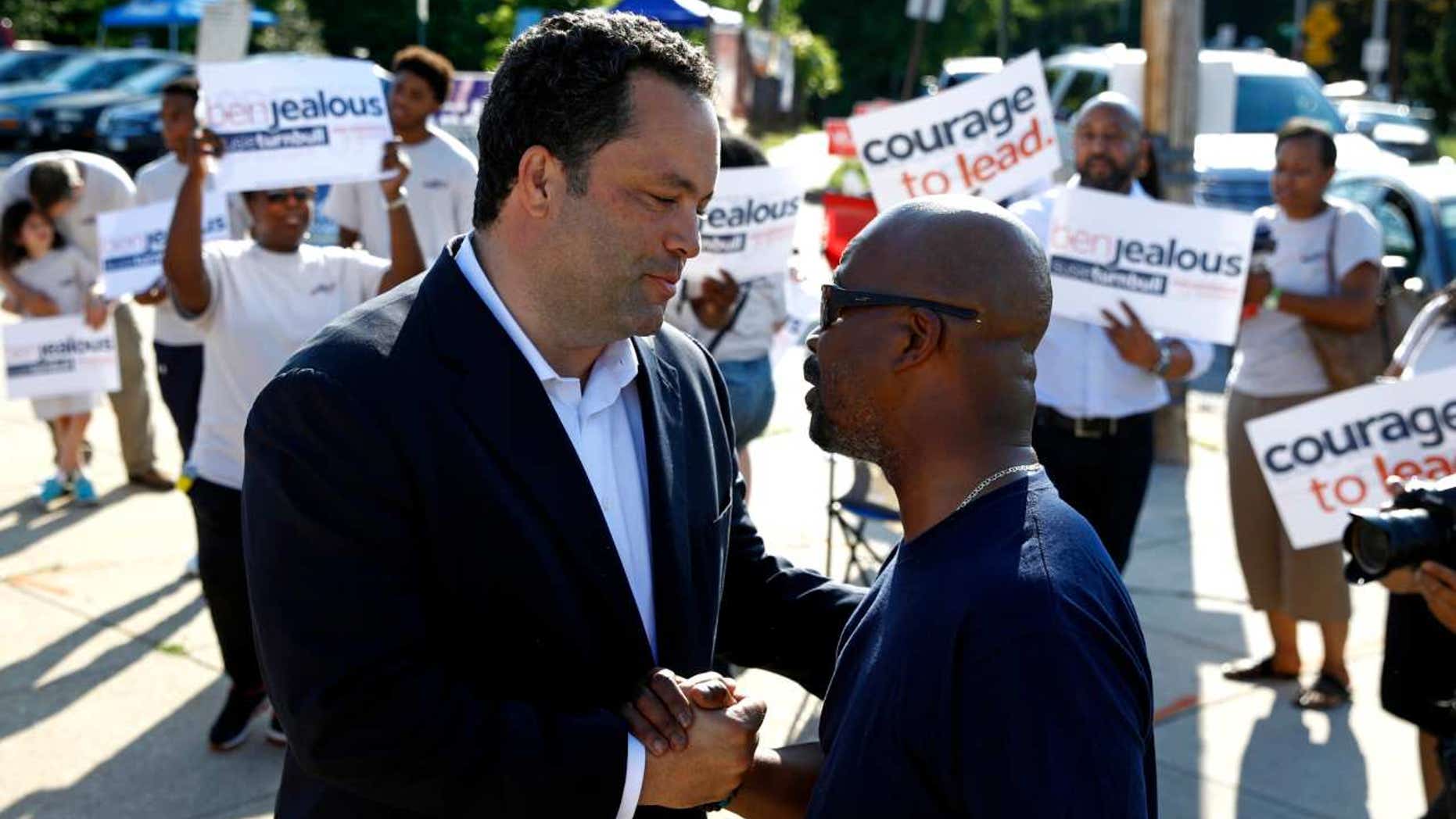 Maryland Democratic gubernatorial nominee Ben Jealous cursed at a reporter on Wednesday for asking if he's a socialist.
"Not to put too fine a point on it, do you identify with the term socialist?" a reporter asked Jealous during a press conference on Wednesday.
"Are you f---ing kidding me?" replied Jealous, the former leader of the NAACP. "Is that a finer point?"
The reporter, Erin Cox of the Washington Post, responded: "Thank you, sir."
Video was posted online by a reporter for The Daily Record, a Maryland news organization.
Jealous is challenging Republican Gov. Larry Hogan, whose campaign has painted the Democrat as a far-left candidate. Jealous has been endorsed by democratic socialist Sen. Bernie Sanders.
JEALOUS WINS DEM GOVERNOR PRIMARY IN MARYLAND
On Wednesday, the Democrat dismissed the labels.
"Him calling me a far-left socialist, that's what the Tea Party called President Obama, it's what Barry Goldwater called Martin Luther King," Jealous said. "And when you see conservatives like Hogan name-calling, you realize that they're scared."
Hogan's campaign pounced on the comment.
"The governor believes in raising the level of political discourse in our state and in our country, and cursing at reporters asking questions is the exact opposite of that," said Doug Mayer, Hogan's deputy campaign manager.
Later Wednesday, Jealous tweeted his apology to the reporter for his "inappropriate language."
"As a former journalist, I know how important it is for a free society to respect reporters and answer their questions honestly," Jealous said.