Delaware Gov. Carney makes state's first legal sports bet as New Jersey waits for clearance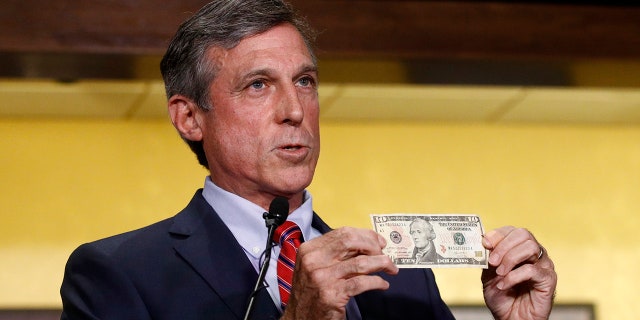 NEWYou can now listen to Fox News articles!
Delaware Gov. John Carney made the country's first legal sports bet outside Nevada on Tuesday putting $10 on the Philadelphia Phillies to beat the Chicago Cubs.
Carney made the bet at Dover Downs in Dover as he became one of about 36 people who made bets within the first 20 minutes of legal wagering. Fortunately, the Phillies defeated the Cubs later Tuesday.
"I'm a big sports fan, a big Philadelphia sports fan," Carney said, who also flew out to Minnesota to watch the Philadelphia Eagles defeat the New England Patriots in the Super Bowl.
Delaware became the first state, outside Nevada, to legalize sports betting weeks after the Supreme Court struck down a federal law that prohibited most sports gambling. The betting rules in Delaware allow wagers on professional sports, including baseball, basketball, football, hockey, soccer, golf and auto racing, according to The News Journal.
Karriem Keys, 53, was one of a couple dozen who were wagering on games at Dover Downs along with Carney. Keys, who is from New York and now lives in Dover, bet the New York Giants to win the Super Bowl.
"In New York, we would go right to the corner store, to the bodega, and bet," Keys said. "That's not legal, but, you know, everybody was doing it. But now it's legal so it's great."
Keys is like many from the northeast who now don't have to travel to Las Vegas or use illegal offshore websites to gamble on sports with Delaware just a hop, skip and a jump away.
For some, sports betting might get a little closer to home with New Jersey set to vote on gambling measures as soon as Thursday.
"I understand the New Jersey legislature will vote pretty soon. I don't expect we'll be the only one for very long," Carney said.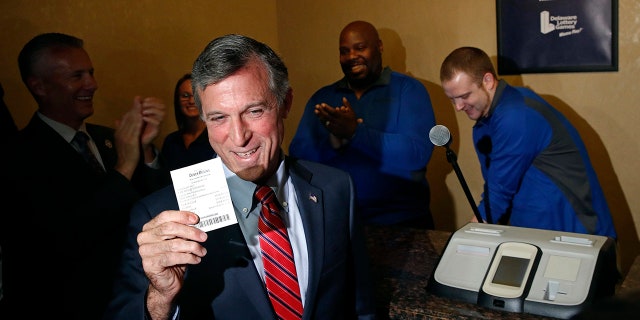 The New Jersey bill is expected to move through the legislature with ease, with Gov. Phil Murphy set to sign it a day or two later, Assemblyman Ralph Caputo, D-Belleville, told the New York Post.
"He may take a day to look at it and review it with the attorney general and make sure it's technically correct," Caputo said.
As soon as it passes, Monmouth Park is expected to immediately open in time for Game 4 of the NBA Finals.
Meanwhile, Atlantic City casinos could stand the most to benefit. DraftKings fantasy sports recently announced a partnership with Resorts Atlantic City, while the new Ocean Resort Casino is expected to have sports betting on its first day of operations later this month, according to NJ.com.
The Associated Press contributed to this report.