Deepak Bhargava: Decision on Racist Arizona Immigration Law Could Drive Latinos to Polls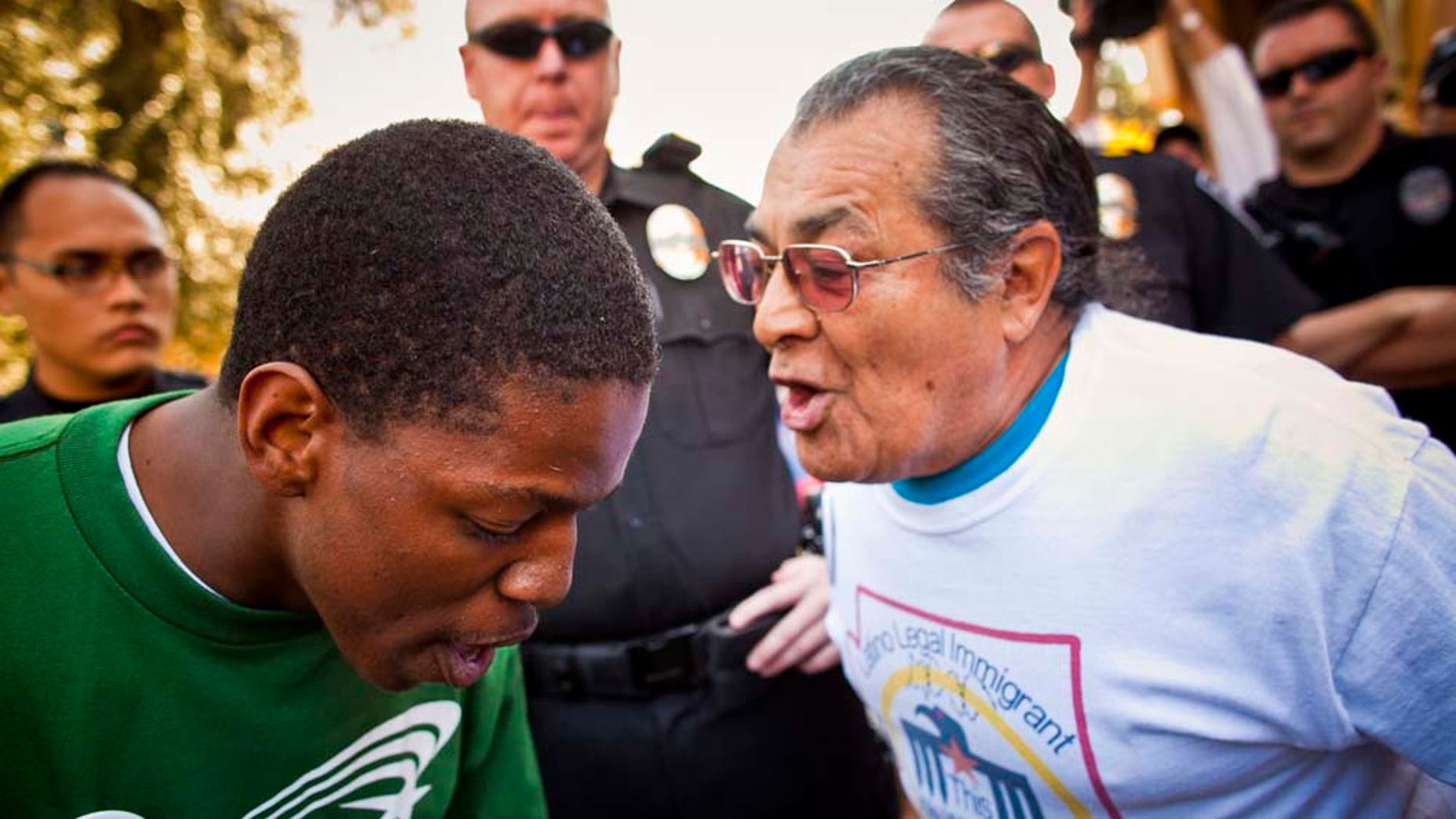 In many communities, the most anticipated U.S. Supreme Court decision of this term is not the much debated fate of the highly politicized Affordable Care Act that makes health care accessible to millions of Americans. Rather, Latinos, immigrants and other communities of color are closely watching how the court will rule on Arizona's anti-immigrant SB 1070 law.

The Arizona case could be a watershed moment. If key parts of Arizona's law are upheld, the Supreme Court will have legalized racial profiling on a massive scale. Such a decision would tear this country apart.
A favorable ruling by the Supreme Court on any part of Arizona's law could effectively begin returning our nation to the pre-integration era of federal-state power relations when states were free to harass, intimidate and subjugate minorities.

But make no mistake. Whatever the court decides, voters in our communities will have the final say.  This year and for years to come we will mobilize so America can hear loud and clear our demand to end these divisive laws and once and for all adopt a just, humane and comprehensive solution to our broken immigration system.

During oral arguments in April, the conservative Supreme Court focused on whether federal law pre-empts the central provision of the Arizona law which legitimizes one of the last acceptable forms of discrimination in this country: discrimination on the basis of immigration status, which particularly profile persons of color. The Arizona law requires police to check the legal status of anyone they stop for any reason – even if it is jaywalking -- if the officer reasonably suspects the individual is illegally in the country.
The impact of legitimizing such racial profiling would be immediate and profound: communities around the nation would see it as a federal endorsement of the attacks by states like Arizona, Alabama, Georgia and South Carolina on immigrants and people of color. It would be a lightning rod on the fundamental issues of immigration reform and the larger prism of race through which anti-immigrant laws operate.

It would effectively awaken a sleeping giant. It's not hyperbole to predict a firestorm culminating in record breaking 2012 voter turnout in Latino communities. The case becomes an instant issue between the current Presidential candidates and in ballot races across the country.

Already, the Center for Community Change and numerous other national and local organizations are part of a number of efforts that, combined, will turn out voters in communities of color in greater numbers than ever before.
Regardless of the decision – whether the court upholds or rejects the Arizona law -- dozens of defining events will be held across the United States to remind voters that they control our nation's future. The whole nation will know that Latinos, immigrants and people of color will not stand for racist laws that target their communities and tear families apart. Voters will want accountability; they will also want a solution in the form of Comprehensive Immigration Reform – the one solution that would nullify the court's ruling on state immigration law. Those who oppose federal immigration reforms will feel the wrath of communities looking for relief.

The months to come could become a civil rights moment of truth. Will we let such a decision tear the country apart and send us down the road of greater divisions, more hatred and surging discrimination? Or will we elect leaders who believe that America was founded on the principle that all men and women are created equal, regardless of what we look like, where we come from, or our station in life. It is our responsibility to uphold our national values, protect the rights of workers, protect our right to vote, fight discrimination and hate.

We hope the Court has the wisdom to not force America into this choice, as the immediate pain and suffering it will cause in immigrant and Latino communities will be overwhelming.
Americans of all backgrounds have stood together before to fight for justice. We have no doubt they will do so again.
Deepak Bhargava is Executive Director of the Center for Community Change.
Follow us on twitter.com/foxnewslatino
Like us at facebook.com/foxnewslatino