Decatur Utilities Firm in Alabama Cuts off Services to Undocumented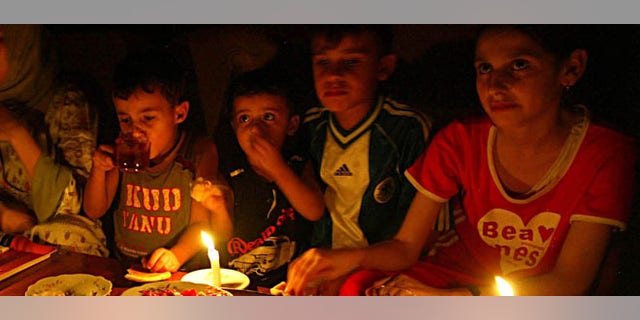 No legal immigration status? No electricity, no gas, and no water service.
This is the criterion Decatur Utilities in Alabama has decided to use when determining who gets necessary home utilities from their company.
According to The Decatur Daily, Decatur Utilities is now prohibiting immigrants without proper documentation from obtaining utilities for their homes.
Stephen Pirkle, Decatur Utilities business manager and chief financial officer, said DU required identification for residents seeking utilities, but their immigration status was never queried, according to the publication.
"We did not document or confirm whether or not they were citizens or aliens here legally," Pirkle said, reported the newspaper. "Because of the new law, we are now going through the process to confirm that they are either citizen or an alien here legally."
The U.S. Department of Justice predicted this situation when seeking that the new Alabama immigration law, known as HB56, be deemed unconstitutional.
"If they are not here legally, we will deny them service," said Pirkle.
Alabama State Attorney General Luther Strange rebuffed the DOJ's claim by stating they were "misinterpreting" or "exaggerating" the requisites of the law, the newspaper said.
"Its fear that Section 30 would prohibit such aliens from having running water or sewer services, for example has little basis," wrote Strange in his response to the department, The Decatur Daily reported.
Alabama's immigration law makes it a felony for immigrants to have business or contracts with the state.
"If you're already a customer and you already have service with us – and there is no discontinuation of service – we don't have to do anything," Pirkle said.
DU began imposing the requirement in the last two weeks, according to Pirkle.
Some parts of the law, considered the strictest state-level immigration measure in the nation, have been blocked by federal courts. But a section that allows police to check a person's immigration status during traffic stops still stands.
Some immigrants, even those in the country legally, worry that the law could lead to improper detentions or racial profiling – concerns that police and supporters of the law dismiss.
Since Alabama's law was enacted, many Hispanics – the state's fastest growing immigrant group over the last decade – have reportedly left the state. Even among legal residents, many said they were leaving either because they feared the law would lead to racial profiling or because they have family members who are here illegally.
This story contains material from The Associated Press.
You can reach Sandra E. Garcia at: SandraEvangelinaGarcia@gmail.com or via Twitter: @S_Evangelina
Follow us on twitter.com/foxnewslatino
Like us at facebook.com/foxnewslatino