Debates: Obama camp downplays expectations, Romney looks for game changer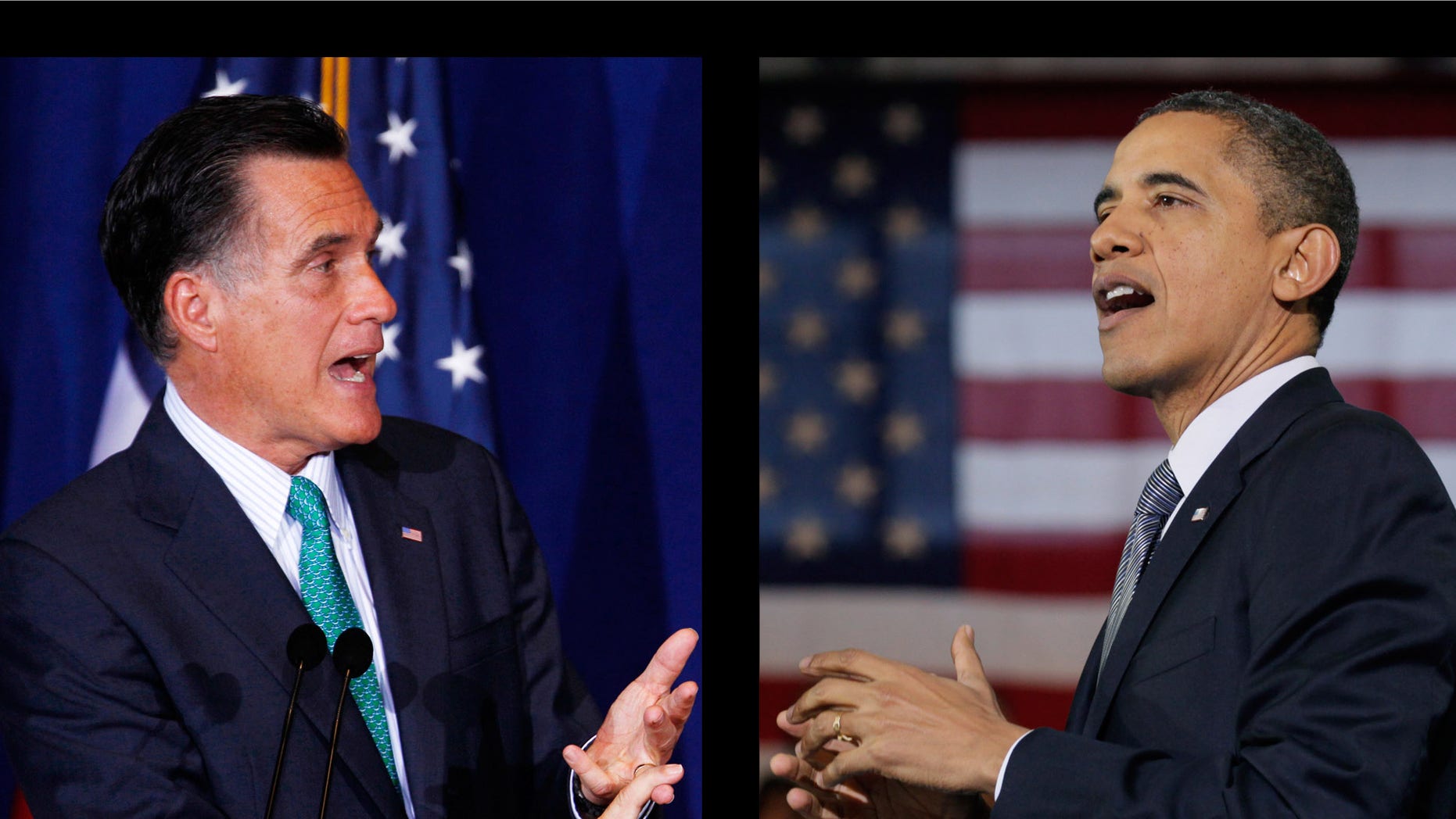 It isn't often that top officials in President Obama's campaign praise rival Mitt Romney. But when it comes to the presidential debates, there is no stopping the plaudits.
"Gov. Romney is a very skilled debater," said Obama campaign manager Jim Messina. His boss, by contrast, is long and windy, "so clearly the governor has the advantage."
The presidential debates begin in less than two weeks, an important moment in any campaign. The Romney camp has for months argued this is the moment for their candidate to shine. With Mr. Romney lagging behind in national and most state polls, he more than ever needs to make a mark.
As a result both campaigns are working hard to shape expectations.
The Obama campaign wants to set a low bar for the president's performance, reflecting in part the reality that Obama's debating skills are weaker than his other political assets. More importantly, the campaign is looking to the three presidential debates, the first of which will be in Denver on Oct. 3, not for a breakthrough, but as a fresh chance to deliver the president's core message.
Romney and his advisers, by contrast, are talking up the opportunity for the debate to shake up the race. His top advisers have made clear he is spending a lot of time preparing.  Romney began in the middle of the summer and spend almost all of the Democratic National Convention at the secluded Vermont estate of Kerry Healey, his former lieutenant governor in Massachusetts, where he ran practice sessions. Sen. Rob Portman, R-Ohio, played Obama in the simulations.
This summer, Romney advisers anticipated three key moments in the race. The first two – choosing a running mate and the national convention – have come and gone with Romney taking the lead. They are now pointing to the debates.
The extensive early preparation is unusual for a presidential candidate, as is the fact that his advisers publicized his preparations so widely.
The Romney campaign is battling history as well as Obama. Polling organization Gallup reviewed a half-century of data from before and after televised debates and found "few" instances in which the debates may have had a substantial impact on the election outcomes.