DC Mayor Gray seeks second term amid federal probe into 2010 campaign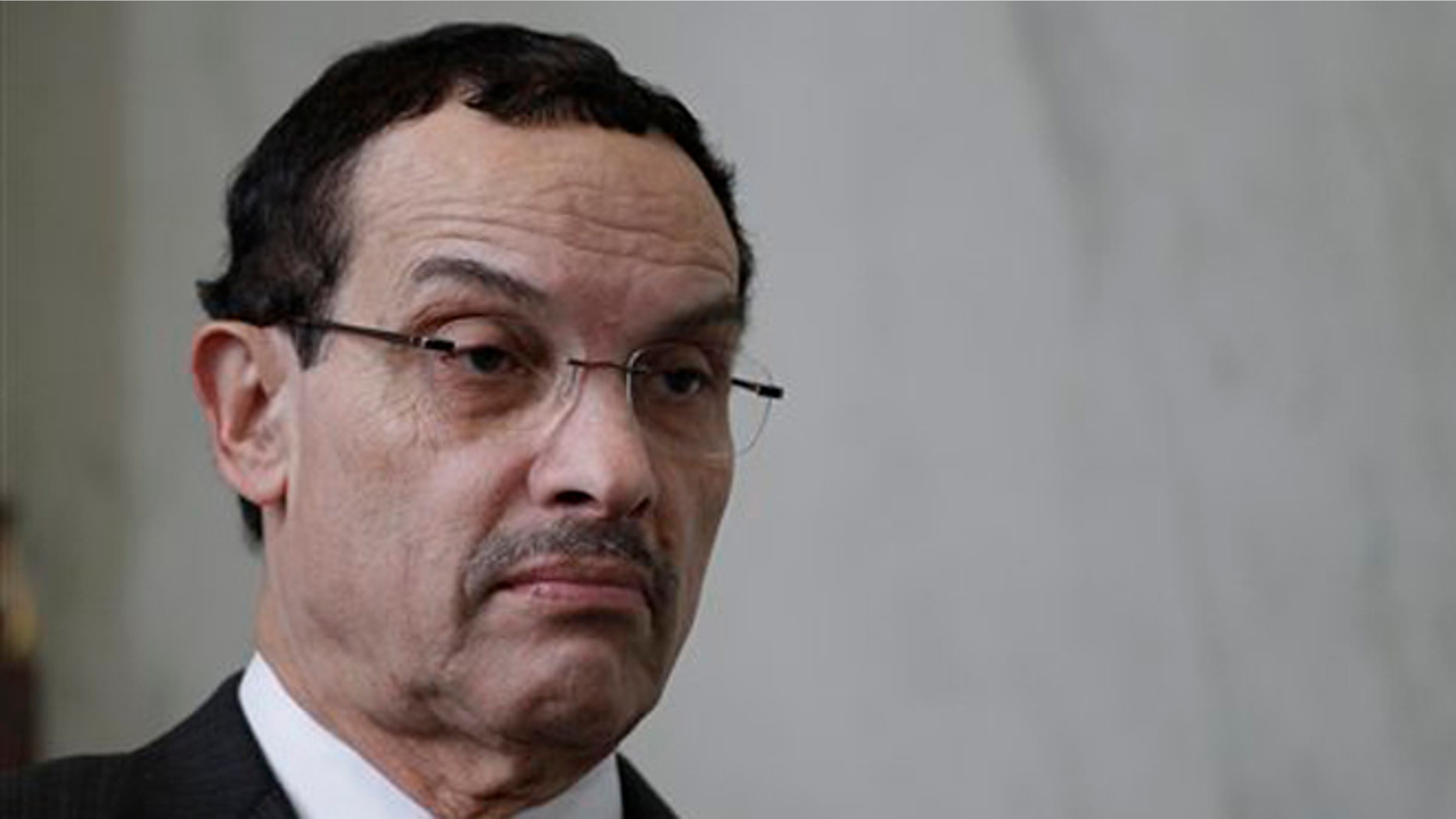 WASHINGTON – Voters in the nation's capital are deciding Tuesday whether Mayor Vincent Gray should get a second term amid a federal investigation of his 2010 campaign.
Gray faces seven challengers in the Democratic mayoral primary, and polls have shown him neck-and-neck with D.C. Councilmember Muriel Bowser. She has said the city needs a fresh start as the mayor faces possible indictment.
Five people involved with Gray's 2010 campaign have pleaded guilty to felonies. Three weeks ago, federal prosecutors said for the first time that Gray knew about an illegal, $668,000 slush fund that helped him get elected. The mayor has denied wrongdoing and has not been charged. Gray is hoping for high turnout in less affluent areas where he remains popular.
For many voters like Joe Parilla, the race came down to a choice between Gray and Bowser.
Parilla, an analyst at a think tank who has lived in the city for five years, said he thinks Gray has done a "fine job" and believes the mayor when he says he wasn't involved in the corruption scandal that has surrounded him. Still, he ultimately voted for Bowser because he believes Gray will continue to be "plagued by these corruption issues."
Those issues were also behind Sally Kaplan's vote for Bowser. Kaplan, who has lived in the city for 20 years, agreed the city is doing relatively well, but she still wants Gray out of office. Kaplan, who voted at a polling place in the city's U Street neighborhood, says she doesn't want to "be embarrassed by the mayor" like she was in the 1990s by Marion Barry, the city's four-time mayor who was re-elected despite serving prison time after being videotaped smoking crack. Kaplan says when she'd tell people she was from Washington they'd respond by saying "oh, you voted for the crook or the drug addict." Barry, now 78, still serves on the D.C. Council and endorsed Gray last month, calling him "a fighter, like myself."
"Mainly I voted for her because I think she has the best chance to beat Gray," she said.
Kaplan said if Gray wins the primary she'll vote for Councilmember David Catania, who is running as an independent in November's general election, even though she's "a die-hard Democrat."
But other voters like Aggie Wellington, 64, said they were willing to give Gray "another chance."
Wellington, who has lived in the city for close to 40 years, said she is fairly happy with the direction of the city.
"To be honest, I don't have any complaints," said Wellington, who voted for Gray at a polling station at William B. Powell Elementary School in northwest Washington.
Wellington, an administrative assistant, said she was in between candidates and would like to see a woman mayor, but in the end voted for Gray.
Voting for Gray wasn't a hard choice for John Cruel, 75.
"I think they're railroading him," he said of the cloud around Gray's campaign.
Cruel, a grocery store owner who has lived in the city for more than 50 years, pointed out that Gray hasn't been charged with any wrongdoing. There was another thing, Cruel said, "I like him."