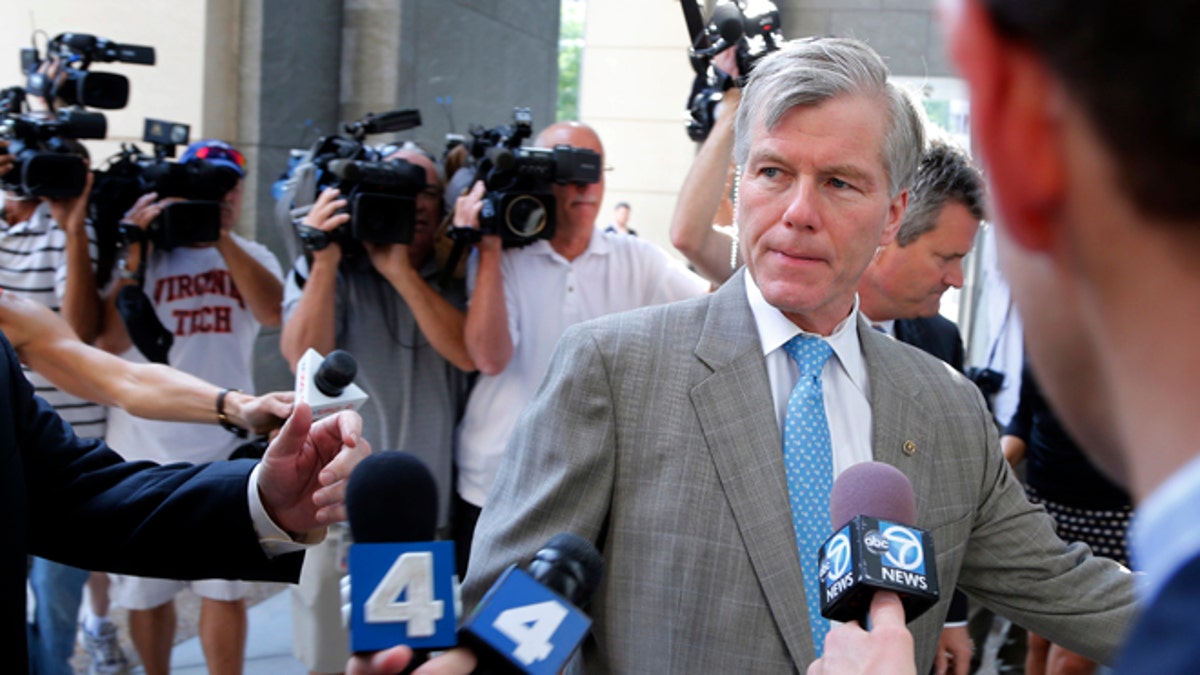 A daughter of former Virginia Gov. Bob McDonnell reportedly has pinned most of the blame for her father's conviction on public corruption charges on her mother Maureen ahead of the couple's sentencing early next year.
The Washington Post reports that Jennifer McDonnell Zubowsky wrote a letter of support for her father that was one of 440 submitted by his attorneys to a federal judge ahead of his Jan. 6 sentencing. Bob and Maureen McDonnell were convicted in September of a range of corruption charges in connection with gifts and loans they accepted from a wealthy businessman. Each faces up to 30 years in prison.
The letter from Zubowsky supports the attempt by McDonnell's lawyers to portray the former governor as a man ethically betrayed by his wife in a crumbling marriage. Among the defense's contentions was that the couple could not have conspired in the alleged corruption because they were barely speaking.
"My mom ... has always been concerned about getting discounts or freebees [sic]," Zubowsky write, according to the Post. "She hid her coordination with people for free or discounted things or services and she didn't communicate with my dad because she knew he would not approve. ... The testimony about my mom ... unfortunately, was the reality."
Zubowsky also wrote that she believed that her mother had suffered from mental illness for years, with the governor saying that he planned to address the matter after leaving office. McDonnell served as Virginia's governor from 2010 until January of this year, and he was indicted days after leaving office.
The Post reports that several prominent persons have submitted letters of support for McDonnell, including former House Majority Leader Eric Cantor, Sen. Tim Kaine, D-Va., and evangelist Pat Robertson.