Dalai Lama: Obama's Nobel Prize Is 'A Little Early'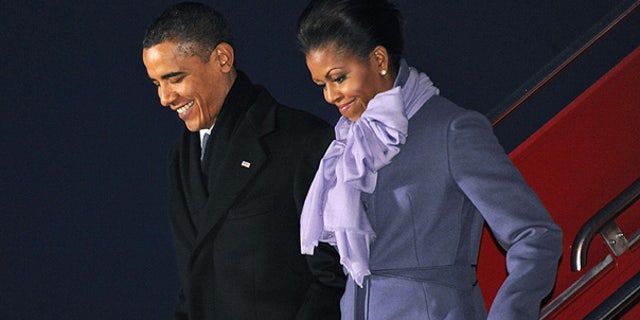 As President Barack Obama prepares to accept the Nobel Peace Prize in Oslo, the Dalai Lama told Sky News he believes the award is "a little early" and cautioned the U.S. president against relying too much on his advisers.
The exiled Tibetan leader won the Nobel prize 20 years ago for his peaceful opposition to Chinese rule in his country.
President Obama is in Norway to collect his award, which he has controversially been awarded in his first year in office. Some commentators have joked that the award was for "not being George Bush".
The Dalai Lama told Sky News: "I think if you are realistic, it may have been a little early but it doesn't matter, I know Obama is a very able person. Sometimes these individual persons rely on different advice from different people so like former President Bush junior, as a human being I really love him, really wonderful person, very honest, very truthful.
"But I think due to his advisers' views, some of his policies have been a disaster."
Obama declined to meet the Dalai Lama during a recent visit to Washington, with observers pointing out it may have been awkward to do so just before the president travelled to China.