Cuba Sends Nearly 40 Former Political Prisoners to Spain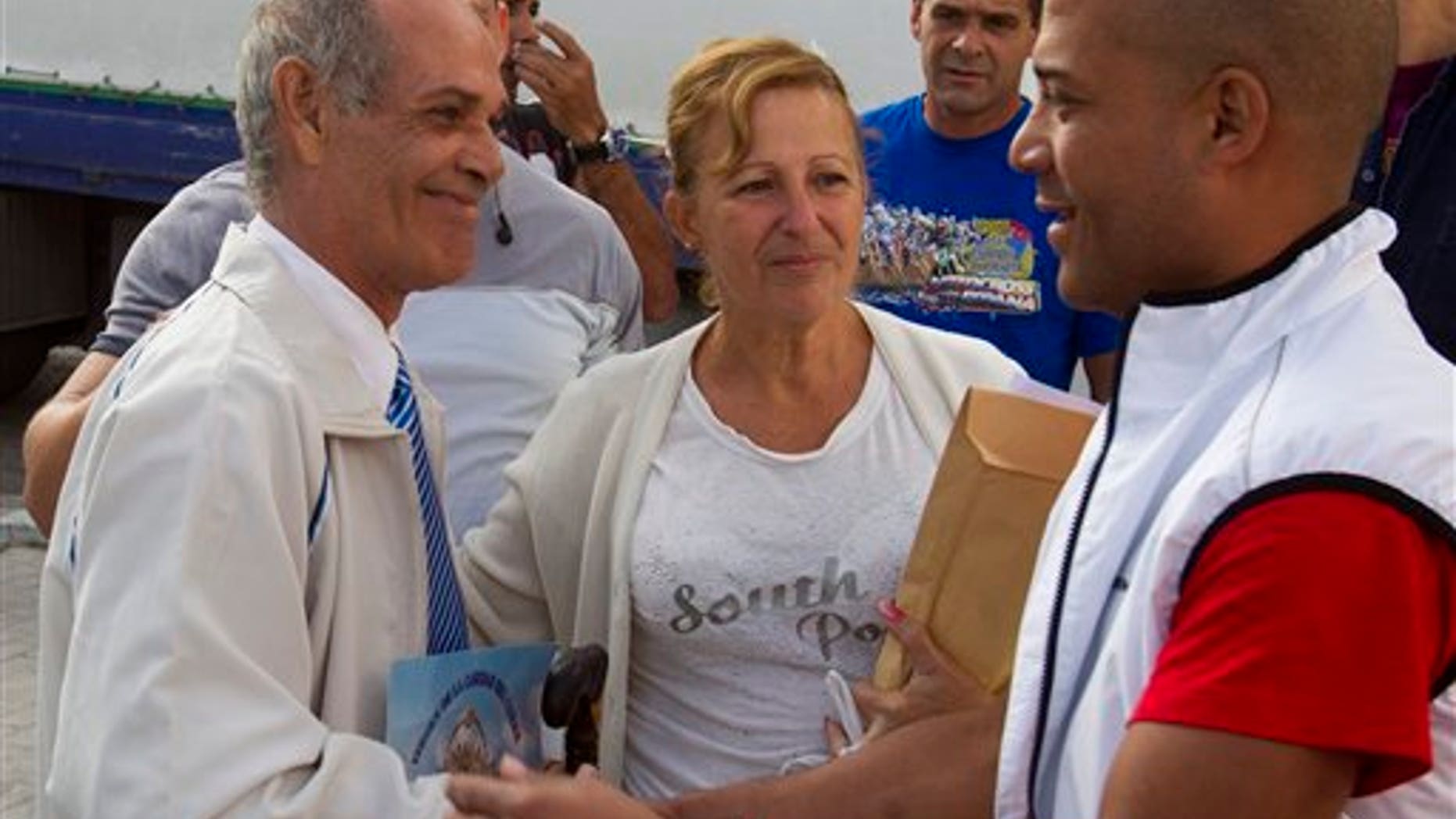 The last group former Cuban political prisoners held by the government since 2003 arrived in Spain Friday, along with more than 200 of their family members, according to the Foreign Ministry in Madrid.
Altogether, 245 people arrived on an overnight flight from Havana chartered by the Spanish government.
Cuba has freed 75 dissidents rounded up in 2003, under an agreement reached between Cuban President Raúl Castro and Havana Cardinal Jaime Ortega. Spain facilitated that accord.
Spain had accepted 40 of those dissidents since last July. Friday's group is separate from the 75, except for one man, Orlando Fundora. He was jailed in 2003 and released a year later on health grounds. Fundora, 55, arrived in Spain on Friday with his wife.
Cuba considers all 75 dissidents common criminals financed by the United States to conspire to destabilize its government.
Cuba has tended to make leaving the country a condition of releasing political prisoners. Some political prisoners, however, remained in jail because they refused to leave Cuba, saying they would not consent to being "deported" from their homeland.
"I have left my homeland behind, but I am never going to abandon it," Fundora said outside the cheap hotel where he will be housed temporarily while getting settled in Spain.
He said he has problems with his heart, kidneys and a leg, and thanked Spain and the Catholic church "for opening the doors to so many prisoners who were going to die."
He said he wanted to continue advocating freedom of expression and human rights in Cuba.
"I want to keep fighting. I want to keep speaking out wherever I can," Fundora told reporters.
A ministry statement said that altogether, Spain has taken in 115 former prisoners and nearly 650 relatives from Cuba and Friday's arrival ends the process.
The Cubans who have come to Spain and are not part of the 41 that include Fundora were convicted of crimes other than conspiracy, although Spain says that they are really political prisoners.
The ministry did not identify the new arrivals, and immediately began to send most of them out to several Spanish provinces rather than house them in Madrid. It said this was because residences and hostels that charities normally use to take in such people are full.
Meanwhile, Cuba has continued cracking down on dissidents.
Guillermo Fariñas, one of Cuba's most high-profile dissidents, has been put under house arrest after being detained with several other people following a protest, according to EFE, Spain's news service.
Fariñas, who has won international human rights prizes, was arrested Wednesday night when he and other dissidents went to the State Security office in Santa Clara to ask about other activists who had been arrested in a previous protest, he told EFE.
Fariñas said that Cuban authorities arrested him and the other dissidents after they refused the officials' demand that they leave once they were told their fellow dissidents were not going to be freed.
This story contains material from The Associated Press.
Follow us on twitter.com/foxnewslatino
Like us at facebook.com/foxnewslatino