Conservative PAC Maggie's List looks to expand impact in November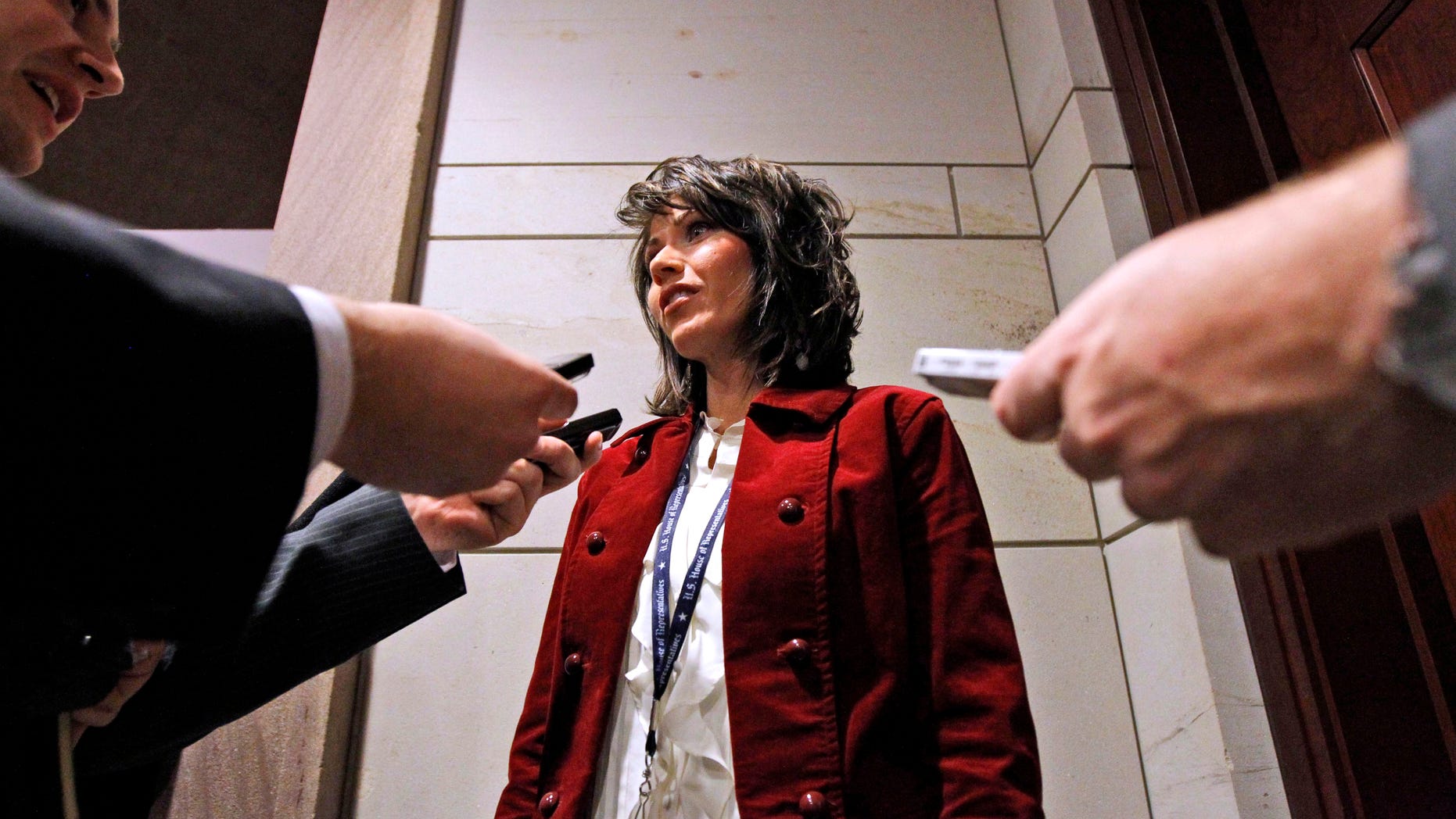 A budding political action group is charging into the 2012 election with the goal of being the conservative answer to Emily's List, which for years has provided support to left-leaning female candidates running for office.
The Maggie's List group, founded in 2010, provides financial might and other means of support to women candidates whose policy views promote fiscal conservatism, limited government and strong national security.
The political action committee was founded by former Florida Secretary of State Sandra B. Mortham and named after Margaret Chase Smith, a Republican from Maine who was the first woman elected to both houses of Congress.
"I have watched over the years what Emily's List has accomplished and I felt that certainly on the fiscally conservative side of the equation, we haven't done the same thing for our women," Mortham told FoxNews.com.
"I wanted to see if we could pull that together," she said. "And we've had wonderful successes. We should have a pretty good impact this election cycle."
Of the 20 non-incumbent female candidates the group endorsed during the 2010 midterm elections, 10 were elected to federal office, Mortham said. Success stories include Republican Reps. Sandra "Sandy" Adams of Florida, Nan Hayworth of New York and Kristi Noem of South Dakota.
"It was as grassroots as it gets," Carole Jean Jordan, the group's finance head and a former chairwoman of the Florida Republican Party, said of the PAC's early days.
Since its inception in 2010, the group has ramped up its presence nationwide, with chairs in 26 states to date. On its website, the PAC lists the names of seven Republican members of Congress who support it, including Reps. Lynn Jenkins of Kansas, Cliff Stearns of Florida, and Virginia Foxx of North Carolina.
The latest set of endorsements from the group was announced last week. Maggie's List trumpeted the candidacies of three New York contenders for Congress. They are incumbents Hayworth and Rep. Ann Marie Buerkle, and Maggie Brooks, a local county executive running in New York's District 25.
Mortham said the PAC will also focus on recruiting and training local female politicians to campaign for federal office at some point "down the line."
The group is planning to hold an event Oct. 2 in Washington to drum up support for its candidates ahead of the November elections. Mortham said the group also hopes to have a strong presence at the Republican convention next month in Tampa, Fla.
While Maggie's List focuses primarily on House and Senate seats, Mortham said she would be elated to see a fiscally conservative woman on the ticket with presumptive GOP nominee Mitt Romney.
"We are not involved in the presidential election but personally I think it would be fantastic to see a Condoleezza Rice running on the ticket," Mortham said. "She's bright, she's articulate, she's done it all."
Rice, though, has said she's not interested.