Connecticut Election Chief Declines to Announce Vote Count in Disputed Governor Race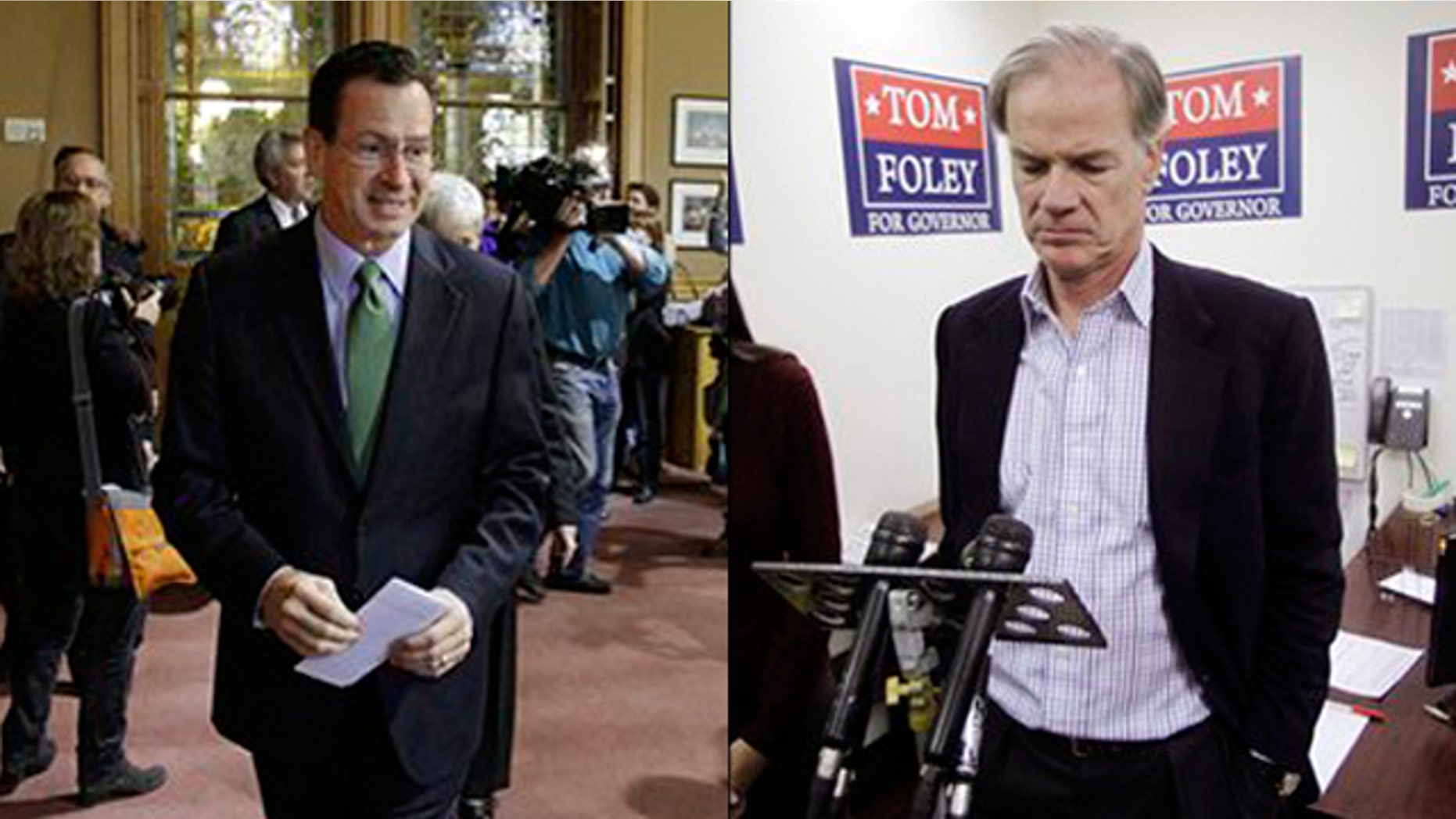 Connecticut's secretary of the state declined to announce an official vote count Thursday in the state's gubernatorial race, saying the city of Bridgeport had only just started preparing its returns, and she provided no guidance on when the counting might finish.
Though her office earlier claimed she would announce a vote total in the hotly contested race, Secretary of the State Susan Bysiewicz called a press conference Thursday afternoon to announce she had nothing to announce.
"We don't have any information yet on Bridgeport because they have just begun to prepare their moderator returns. ... Other than that I can't tell you anything," she said.
Both Democrat Dan Malloy and Republican Tom Foley have claimed victory in the race, putting the heat on Bysiewicz to help sort out the confusion. She said Wednesday that unofficial returns from Tuesday's election showed Malloy beating Foley by 3,103 votes out of more than 1.1 million cast, above the threshold of 2,000 or fewer votes that would have triggered an automatic recount. But Foley had asked Bysiewicz on Thursday to not release any more vote totals until tally discrepancies are sorted out.
Bysiewicz acknowledged Thursday that "we don't know" when Bridgeport will be finished.
"I'm doing my job and I'm just waiting for the registrars to do their job in Bridgeport," she said, noting that returns from all the other 168 towns were in. "We are just as anxious as you are."
The state's gubernatorial contest has turned into one of the messiest post-election dramas since Tuesday.
"In the last 24 hours alone, Bridgeport has revised downward the number of votes cast for Dan Malloy by over 3,500," Foley campaign spokesman Justin Clark said in a statement. "Other cities and towns are likely to revise their results in the days ahead."
Malloy said Wednesday that his numbers show he won by at least 11,000 votes, while Foley said his numbers showed him winning by just under 2,000 votes.
"We are 100 percent confident that when the final vote is certified, Dan Malloy will be declared the winner by a margin way outside what is necessary to trigger a recount," Malloy aide Roy Occhiogrosso said Thursday.
Foley said Thursday afternoon that he still believed he had won the race.
"Until we have final numbers from the towns that are not going to be amended, I don't think anybody should be calling the race," he said. "I think everybody should stand back and focus on getting accurate numbers.
"We believe that after all the votes are accurately tabulated that we will have won," he said.
The voting in Bridgeport has become a major issue. A ballot shortage Tuesday led to long lines and reports of voters leaving polling places without voting. Because of the problems, a state judge ordered a dozen polling places in the city to remain open until 10 p.m., two hours after polls closed elsewhere.
Bridgeport elections officials gave some voters photocopied ballots and counted those by hand instead of running them through the optical-scan machines.
Republicans voiced concerns about the photocopied ballots and the extended voting hours and criticized Bysiewicz for declaring Malloy the winner based on unofficial vote totals. But the GOP hasn't filed any formal complaints yet, state GOP Chairman Chris Healy said.
Both Foley and Malloy began forming transition teams Wednesday in anticipation of becoming Connecticut's 88th governor, succeeding retiring Republican Gov. M. Jodi Rell.
The Associated Press contributed to this report.