Congresswoman considering House Speaker bid once vouched for former Ohio judge accused of killing ex-wife
Ohio Rep. Marcia Fudge – who has said she's considering a run for House Speaker – once defended the Cleveland judge accused of murdering his ex-wife.
Former Judge Lance Mason, 51, was arrested Saturday in connection with the death of his former spouse, Aisha Fraser. After allegedly stabbing Fraser, Mason fled the scene and crashed his car into a police cruiser before being arrested, officials told Cleveland.com.
In 2014, Mason pleaded guilty to charges of domestic violence and attempted felonious assault after he attacked Fraser. Police said he viciously chocked, punched, slammed and bit his wife – and in front of his two daughters.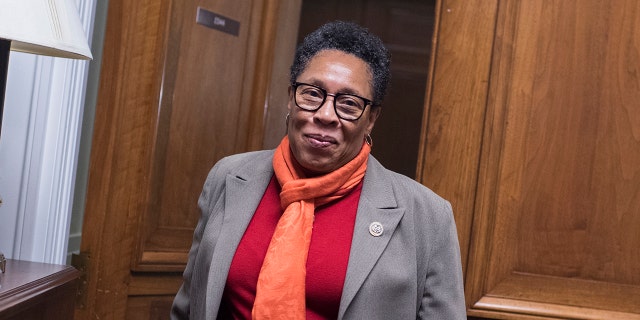 Fraser needed to have reconstructive surgery on her face after the attack. She filed for divorce shortly after the assault, and Mason spent nine months in jail, according to Cleveland.com.
Before he was sentenced for the assault, Fudge, a Democrat, sent a letter to prosecutors on his behalf, calling him a "good man who made a very bad mistake," WJW-TV reported.
"Most assuredly, I am deeply saddened and disappointed at where we find ourselves today. The behavior Lance displayed on August 2, 2014, is out of character and totally contrary to everything I know about him," Fudge, who has served in Congress since 2008, said in the 2015 letter.
EX-OHIO JUDGE WHO VIOLENTLY ASSAULTED WIFE IN 2014, SERVED LESS THAN YEAR IN PRISON, ARRESTED IN HER MURDER
"The Lance T. Mason I know is a kind, intelligent man and loyal friend. The Lance T. Mason I know is an advocate for the people of this community," she added.
In a statement, Fudge said she is praying for Fraser's family as she mourns the late teacher.
"My support of Lance in 2015 was based on the person I knew for almost 30 years," she said. "The person who committed these crimes is not the Lance Mason familiar to me. They were horrific crimes, and I condemn them. I and everyone who knew Aisha are mourning her loss."
THE PERILS OF TAKING ON NANCY: LIBERAL ACTIVISTS THREATEN 'BACKLASH' TO DEMS WHO OPPOSE HER
Mason was hired last year by Cleveland Mayor Frank Jackson to work in the city's minority business development office. Jackson said he fired Mason after he was taken into custody Saturday.
Mason was charged Monday with felonious assault in the crash, and charges are currently pending in his former wife's death. The Ohio Supreme Court last year indefinitely suspended Mason's law license after he was sentenced to prison for the 2014 assault.
Officials said Fraser worked in Shaker Heights Schools for 16 years and most recently taught at Woodbury Elementary School.
Fudge has said she's weighing a bid for House Speaker against Rep. Nancy Pelosi.
Fox News' Travis Fedschun and The Associated Press contributed to this report.