Congressman Drops Effort to Award Tiger Woods Congressional Gold Medal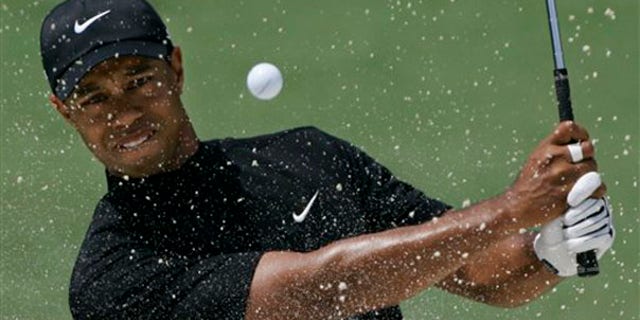 NEWYou can now listen to Fox News articles!
Tiger Woods just lost one of his sponsors -- in Congress.
California Rep. Joe Baca, an avid golfer who since 2000 has pushed legislation to award the golf superstar a Congressional Gold Medal, said Wednesday that he is abandoning the effort.
"In light of the recent developments surrounding Tiger Woods and his family, I will not pursue legislation awarding him the Congressional Gold Medal this session," Baca said in an e-mail statement to FoxNews.com.
Baca, a Democrat, is the chairman of the "golf committee" in the House -- a subset of the House Professional Sports Caucus. Though the congressman had not earned any co-sponsors to his Woods legislation since he introduced the latest version in March, he did succeed in getting the medal awarded to another golf legend, Arnold Palmer, in September. The only other golfer awarded the Gold Medal was Byron Nelson, who was honored shortly after his death in 2006.
Golf Digest speculated when Palmer received the award that Woods might be next. But the controversy over Woods' admitted "personal sins" and "transgressions" -- which by all reports involve extramarital affairs with numerous women -- changed all that.
So far, most of Woods' ad sponsors are standing by him -- but The Nielsen Company found that despite their pledges of support, television ads featuring the golfer have mostly disappeared since the controversy began on Thanksgiving weekend.
The resolution for the Congressional Gold Medal cited Woods' numerous tournament wins, his work with the Tiger Woods Foundation and the grace with which he conducted himself on the public stage.
"Tiger Woods has broken barriers with grace and dignity by showing that golf is a sport for all people, regardless of race, color, or creed," the resolution said. "Tiger Woods has inspired countless people of all ages, impressing upon them that their hopes, dreams, and prayers may be achieved through hard work, persistence, education, and good sportsmanship."
FoxNews.com's Judson Berger contributed to this report.