Congressional Calendar November 16, 2010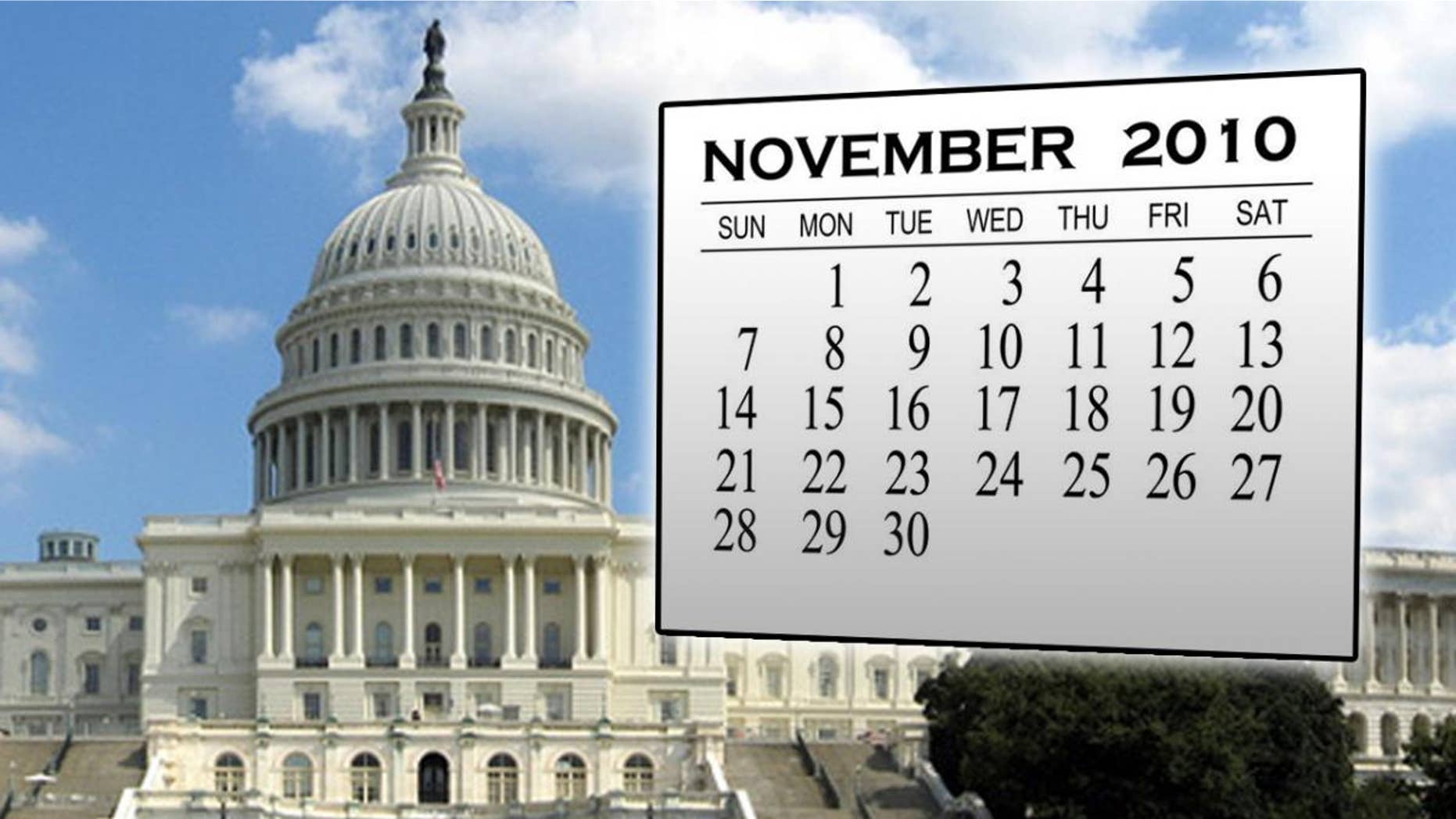 Senate Democrats and Republicans choose their party's leaders for the next Congress at 9:30 a.m. ET. The leadership teams for both majority and minority should look pretty similar, though Sen. Chuck Schumer, D-N.Y., is expected to get a larger slice of the leadership pie with his appointment to a new policy and messaging position in the caucus. The one big question for Democrats: who will lead the Democratic Senatorial Campaign Committee?
After selecting their leaders, Senate Republicans will take a late afternoon vote on whether their caucus will ban earmarks for the 112th Congress, and other resolutions to limit spending.
House Democrats plan a lengthy closed-door caucus meeting to discuss strategy for the next session and hash out their party leadership. The House will hold leadership elections on Wednesday. Current House Speaker Nancy Pelosi, D-Calif., will be running for minority leader and is expected to face a challenge from conservative Blue Dog Democrat Heath Shuler. The Congressional Black Caucus is still wary about a newly created leadership position for Rep. Jim Clyburn, D-S.C., the current majority whip. They want more details on the responsibilities of the "assistant leader" position designed by Pelosi to keep Clyburn in the leadership picture.
Deliberations continue in the ethics trial of embattled Rep. Charlie Rangel, D-N.Y. He's charged with 13 alleged violations of House rules, including failing to disclose rental income on a vacation villa in the Dominican Republic and soliciting donations to a proposed public policy center named after him at the City College of New York.
The Administrator of the Transportation Security Administration John Pistole and the head of the Customs and Border Patrol Alan Bersin testify before the Senate Homeland Security Committee at 3:30 p.m. ET on "closing the gaps in air cargo security." They'll discuss the improvements their agencies are making after two bombs were found aboard cargo planes bound for the United States in October.
The Senate Banking Committee studies problems in the mortgage servicing business with Iowa Attorney General Tom Miller and the heads of the home lending divisions of Bank of America and Chase Bank at 2:30 p.m. ET. Miller is part of a multi-state group investigating the foreclosure processes at major banks.
Representatives of the Congressional Hispanic Caucus will make the trek down Pennsylvania Avenue to the White House to discuss immigration reform measures with President Obama at 2:45 p.m. ET.
We'll have all these stories and more covered from all angles, so be sure to stay with Fox News for the latest.