Congress Poised to Hold Hearings on Coal Mining Explosion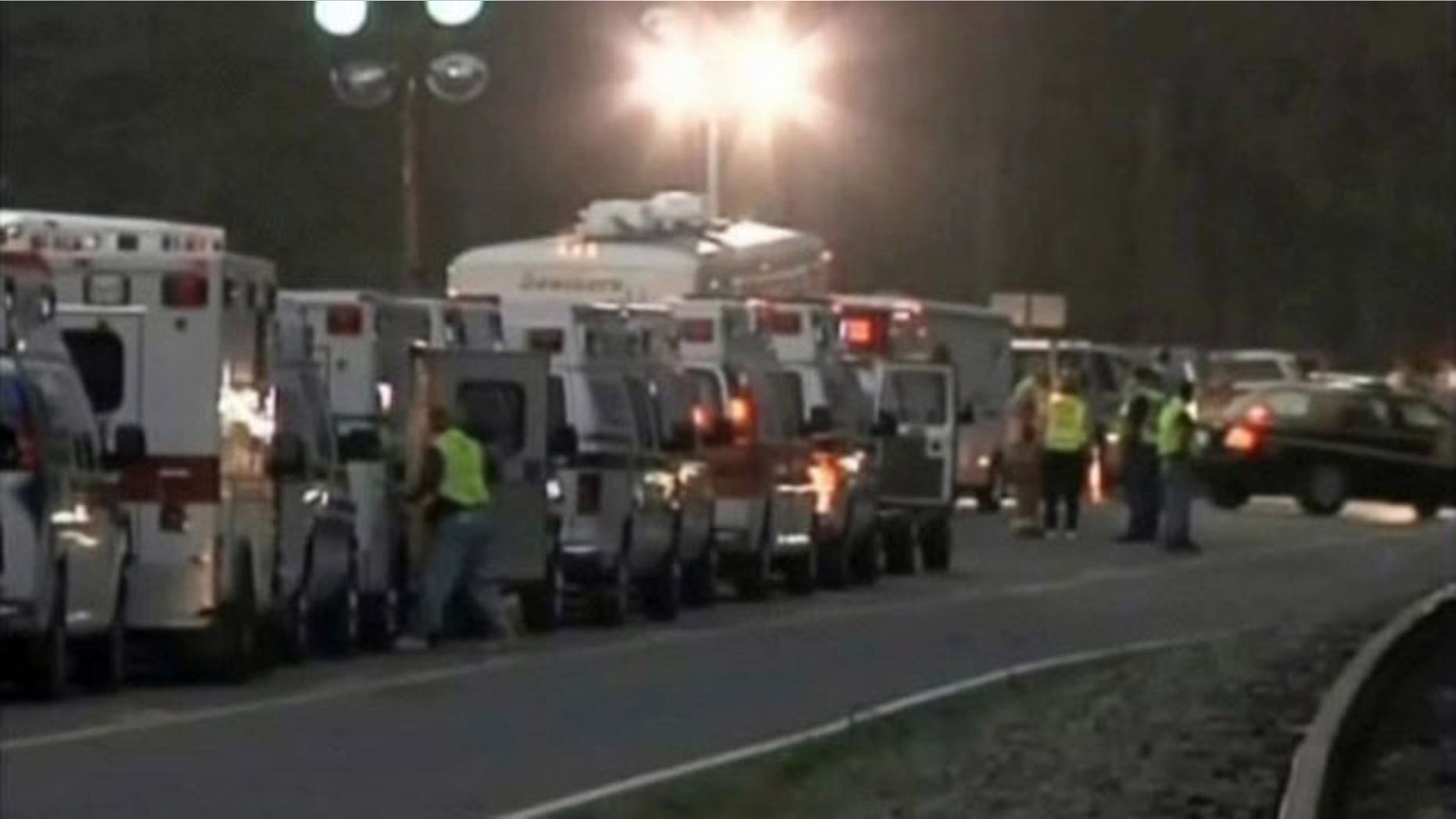 Congress is poised to look into the causes of Monday's deadly West Virginia mine explosion and whether policy changes can prevent future disasters.
On Tuesday, Rep. George Miller, D-Cailf., chairman of the House Education and Labor Committee, accepted Rep. Nick Rahall's request to hold hearings.
Rahall, D-W. Va., sent a letter to Miller asking him to hold hearings to "closely examine this disaster, to understand what caused the massive explosion, and to discern what further action might be taken to prevent it from ever happening again."
It was not clear when the hearings will be held. Congress returns from its Easter break next week.
Sen. Jay Rockefeller, D-W. Va., said he "will demand answers" to the huge underground explosion that killed 25 miners and left four others missing.
"We will leave no stone unturned in determining how this happened and in taking action for the future," he said.
In West Virginia, rescue crews were drilling 1,000 feet into the earth to release gases and make it safe to try to find the four. They were feared dead after the Monday afternoon blast at a mine with a history of violations for not properly ventilating highly combustible methane.
Rescuers were being held back by poison gases that accumulated near the blast site, about 1.5 miles from the entrance to Massey Energy Co.'s sprawling Upper Big Branch mine.
Richard Trumka, president of the powerful labor union AFL-CIO, blasted Massey for the explosion.
"This incident isn't just a matter of happenstance, but rather the inevitable result of a profit-driven system and reckless corporate conduct," Trumka said in a written statement. "Massey Mine, and its CEO, Don Blankenship, have been cited for over 450 safety violations in this mine. Massey paid over $1 million in fines in the past year alone -- and has failed to pay hundreds of thousands of dollars more in fines that it is contesting."