Audit Cited Mine Inspectors for Training Problems Days Before W.Va. Explosion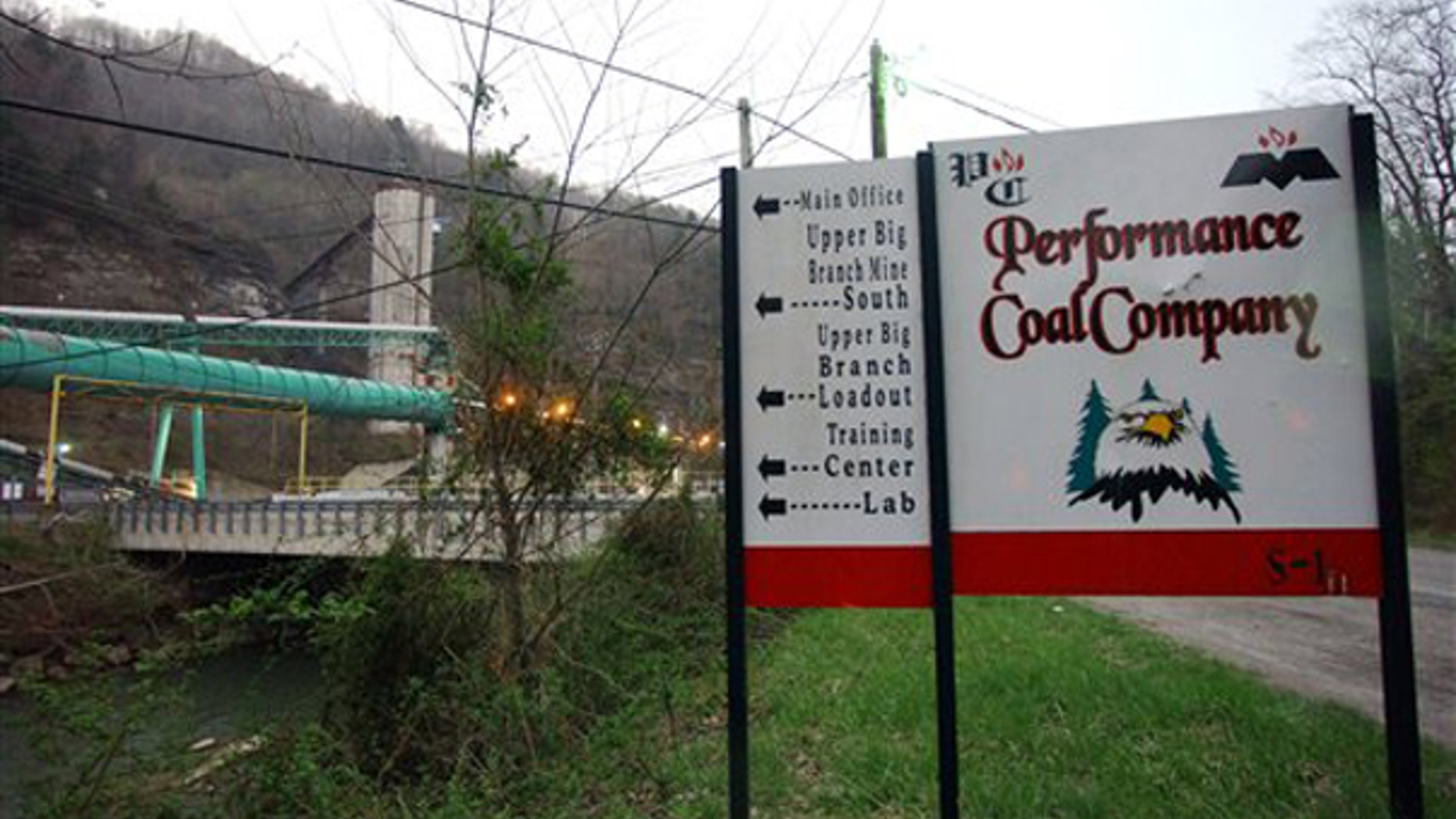 A federal audit released just days before a massive explosion killed 25 coal miners in West Virginia found that the country's top mine safety agency was not adequately retraining its veteran inspectors, even as hundreds of new inspectors were being hired.
The audit, released on March 30, found that 56 percent of veteran Mine Safety and Health Administration inspectors had not completed required retraining between 2006 and 2007. A few hadn't attended any training sessions since the policy was enacted a decade earlier, and even entry-level hires "lacked supporting documentation" to show they went through the required 21-23 weeks of instruction.
The report found there were "no consequences" for not attending retraining, and said that training gap "increases the possibility that hazardous conditions may not be identified and corrected during inspections which, in turn, could increase the risk of accidents, injuries, fatalities."
Twenty-five miners have been declared dead and four others are still missing following the massive explosion at the Upper Big Branch mine Monday afternoon in West Virginia.
It's unclear whether inspector training problems had anything to do with the accident -- the operation run by Massey subsidiary Performance Coal Co. also has a history of violations and had been cited hundreds of times.
Lawmakers and top federal officials, questioning how the deadliest mine disaster in decades could have happened just four years after a similar tragedy prompted a regulatory overhaul, have pledged to fully investigate the blast.
"We just can't allow this to continue," West Virginia Gov. Joe Manchin told Fox News on Tuesday.
In 2006, 12 miners were killed after a methane explosion at the Sago Mine in West Virginia. After that tragedy, state lawmakers made several changes to safety standards, and Congress passed a law requiring mine operators to store extra oxygen and take other precautions.
Officials are pointing to a methane build-up again in Tuesday's disaster.
"You can see the destruction that it causes," said Kevin Stricklin, an administrator with the Mine Safety and Health Administration, who pledged a "full investigation."
In the past year, federal inspectors fined the operating company more than $382,000 for repeated serious violations involving its ventilation plan and equipment at Upper Big Branch. The violations also cover failing to follow the plan, allowing combustible coal dust to pile up, and having improper firefighting equipment.
Ellen Smith, owner of Mine Safety and Health News, told Fox News that the latest violation, for ventilation problems, came on March 30.
Manchin said he did not know the "specifics" of the company's violations, but he said state and federal officials "are responsible for these inspections."
"I can't tell you what happened," he said. "We'll find out and when we do, we'll fix it."
The audit from the Department of Labor's Office of Inspector General found that the lapse in veteran training came during a big build-up in hiring. Of the 358 entry-level inspectors in fiscal 2008, 282 were designated to coal mines. According to the report, MSHA officials said some inspectors were unable to find the time to attend training because they were so busy investigating a series of recent mining accidents.
The Associated Press contributed to this report.