Congress Mulls How to Stop WikiLeaks in Its Tracks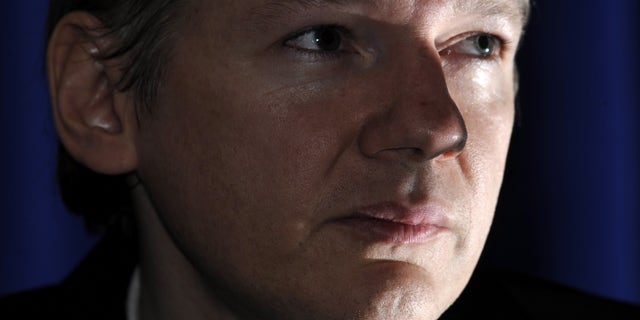 Congress weighed its options on Thursday for trying to stop WikiLeaks dead in its tracks after the secrets-spreading site started releasing its trove of 250,000 secret U.S. diplomatic cables last month, infuriating U.S. officials.
One option members of the House Judiciary Committee discussed was revising the Espionage Act, a World War I-era law that has been used to win convictions against officials who leaked classified information but never against journalists, which WikiLeaks founder Julian Assange portrays himself as being.
"We have to look at Espionage Act in the next Congress," said Rep. John Conyers, D-Mich, chairman of the committee. The question, he said, is "what we do and how much change."
The hearing included legal scholars and attorneys as well as former Green Party presidential candidate and consumer advocate Ralph Nader.
As the hearing took place, WikiLeaks founder Julian Assange was freed on bail and sent to stay at a British country mansion, a defeat for prosecutors who wanted to keep the 39-year-old Australian locked up as he faces sex-crimes charges in Sweden.
Also on Thursday, the man who leaked the Pentagon Papers vigorously defended both Assange and the Army private suspected of giving thousands of sensitive documents to WikiLeaks.
Daniel Ellsberg said Assange is no more deserving of prosecution than the New York Times or Washington Post reporter Bob Woodward.
Ellsberg acknowledged Assange could have taken greater care in redacting names from his initial document releases. However, he says Assange is currently not releasing any more documents than mainstream media outlets.
The Australian activist group GetUp!, which sponsored Thursday's news conference, is presenting a petition with more than 90,000 Australian signatures in support of Assange.
But at the hearing, Rep. Louie Gohmert, R-Texas, slammed WikiLeaks and media sites that posted the cables, including The New York Times, saying the continued flow of classified information would be "naïve and dangerous." He disputed the notion that the release of the information is promoting increased government transparency.
"The real motivation is self-promotion and increased circulation to a large extent," he said. "They claim to be in pursuit of uncovering government wrongdoing but dismissed any criticism that their actions may be wrong or damaging to the country."
Other Republicans have called on the State Department to designate WikiLeaks a "foreign terrorist organization" to make it easier to prosecute the group.
Attorney General Eric Holder has said that the Justice Department is conducting an "active, ongoing, criminal investigation" into the situation. He condemned the leak and said it put national security at risk.
Lawmakers on both sides of the aisle have called for tough legal action to be taken, though it's unclear whether the United States could win the cooperation of foreign governments to pull that off.
The Associated Press contributed to this report.