Congress begins debate on $60B Sandy package, as victims grow frustrated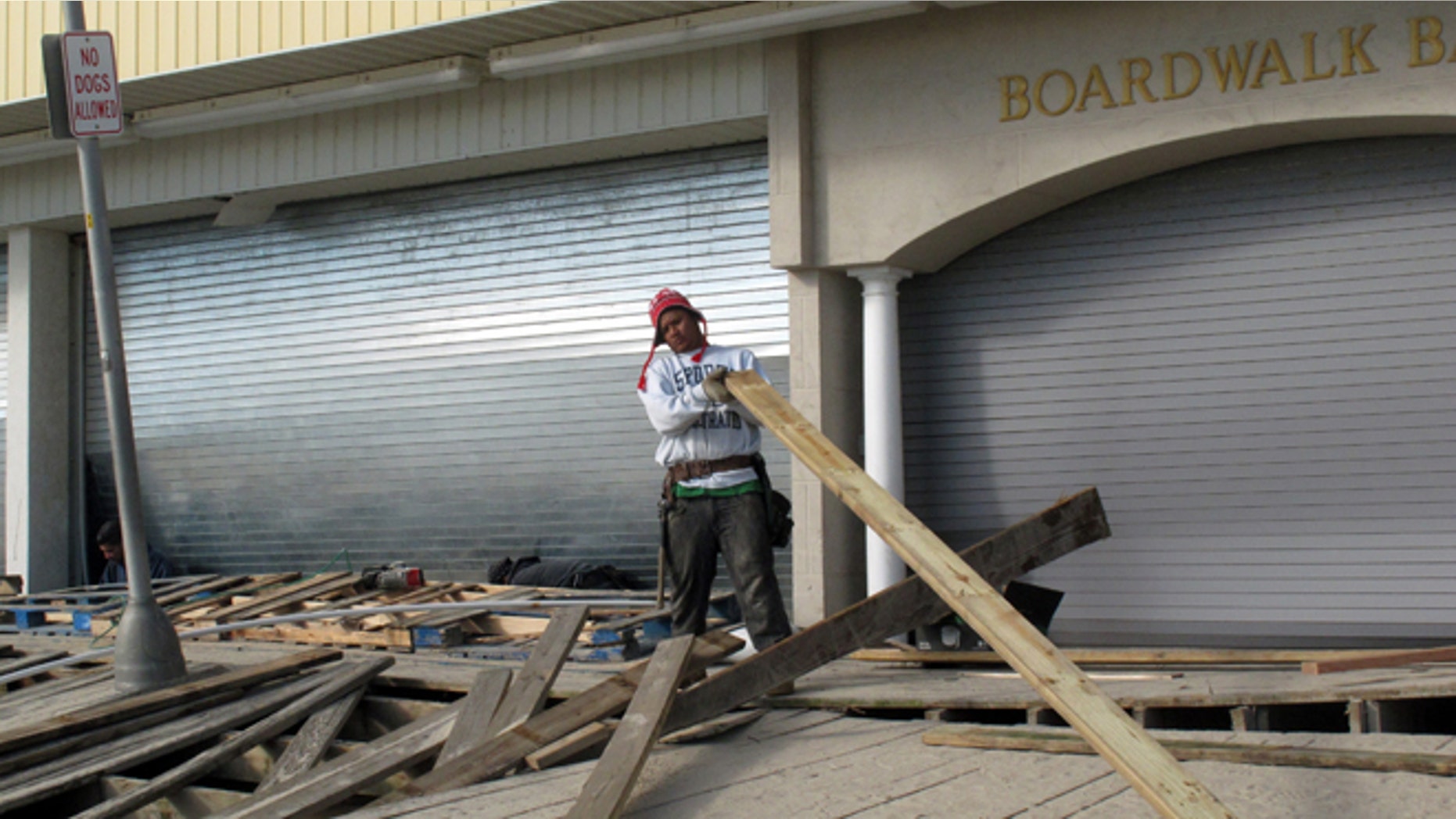 With Christmas just a week away, thousands of victims of Superstorm Sandy who are without homes, without power or without other basic needs continue to wait on Congress to iron out an aid package.
Edwin Mansour, who lost his Staten Island home to the storm, said Monday the Federal Emergency Management Agency has given him a check to get into another rental property but not much else -- with little information about when and if his family will get money for basic necessities.
"I'm in a house but completely naked," he told FoxNews.com. "I'm grateful, but they're not giving us information about where we can go for help."
Congress on Monday began debate over a $60.4 billion aid bill. But any agreement, especially on gridlock-prone Capitol Hill, cannot come soon enough for victims across the Northeast.
Though victims of the storm that destroyed parts of Connecticut, New Jersey and New York vowed strength in the face of adversity, many are now frustrated with the federal response -- especially after President Obama vowed to cut the bureaucratic "red tape."
Mansour said his family is wearing donated clothes and sleeping on blankets borrowed from a shelter.
"Where do we go from here?" he asked.
The Capitol Hill debate begins Monday afternoon in the Democrat-controlled Senate.
Some Republicans who want to help storm-ravaged victims as quickly as possible suggest, though, that the fastest way is an initial, leaner bill that addresses immediate needs -- giving it a better chance at bipartisan approval amid intense negotiations over federal spending cuts.
"How much is absolutely needed now?" asked Wisconsin Republican Sen. Ron Johnson. "That's all we should really be considering now, the short-term needs. And then get some real information in."
Some fiscal conservatives also want spending offsets to pay for all or part of the bill, as is customary with natural disasters.
FEMA's disaster relief fund still has about $4.8 billion, enough to pay for recovery efforts into early spring.
The Congressional Budget Office estimated that only about $9 billion of the $60.4 billion proposed would be spent over the next nine months.
An additional $12 billion would be spent the following year. The bill has many large infrastructure projects that often require years to complete. Some Republicans say the CBO estimate undercuts the urgency of the aid package.
GOP critics have begun questioning the need for some of the bill's spending, citing as one example its $2 million for roof repairs at Smithsonian Institution museums and support facilities in the Washington area.
The fiscally conservative Club for Growth urged senators Monday to vote against the bill.
"When a natural disaster occurs, there is a textbook response by Congress -- they cobble together an overpriced bill that isn't paid for, there's no accountability or oversight and it's filled with pork. This proposal is no different," the group said.
Most of the money -- $47.4 billion -- is for immediate help for victims and other recovery and rebuilding efforts. There is also $13 billion for efforts to protect against future storms, spending that some Republicans question because it is not emergency-related.
The frustration with the federal government in the immediate aftermath of the deadly storm has calmed down, now that most roads and bridges have been repaired and reopened, and FEMA agents can get to the damage.
But some residents remain upset.
Residents in the Toms River area of coastal New Jersey still have limited access to their homes and streets.
A Staten Island homeowner shouted at a recent town hall meeting: "We go from one to another. We go from FEMA to our homeowners. My homeowners' insurance offered me $150. What can I do with that?"
Mansour said residents are still living in shelters with "some feeling like they have been taken care of and others feeling neglected."
The Associated Press contributed to this report.