Colorado GOP Lawmaker Backs Undocumented In-State Tuition Bill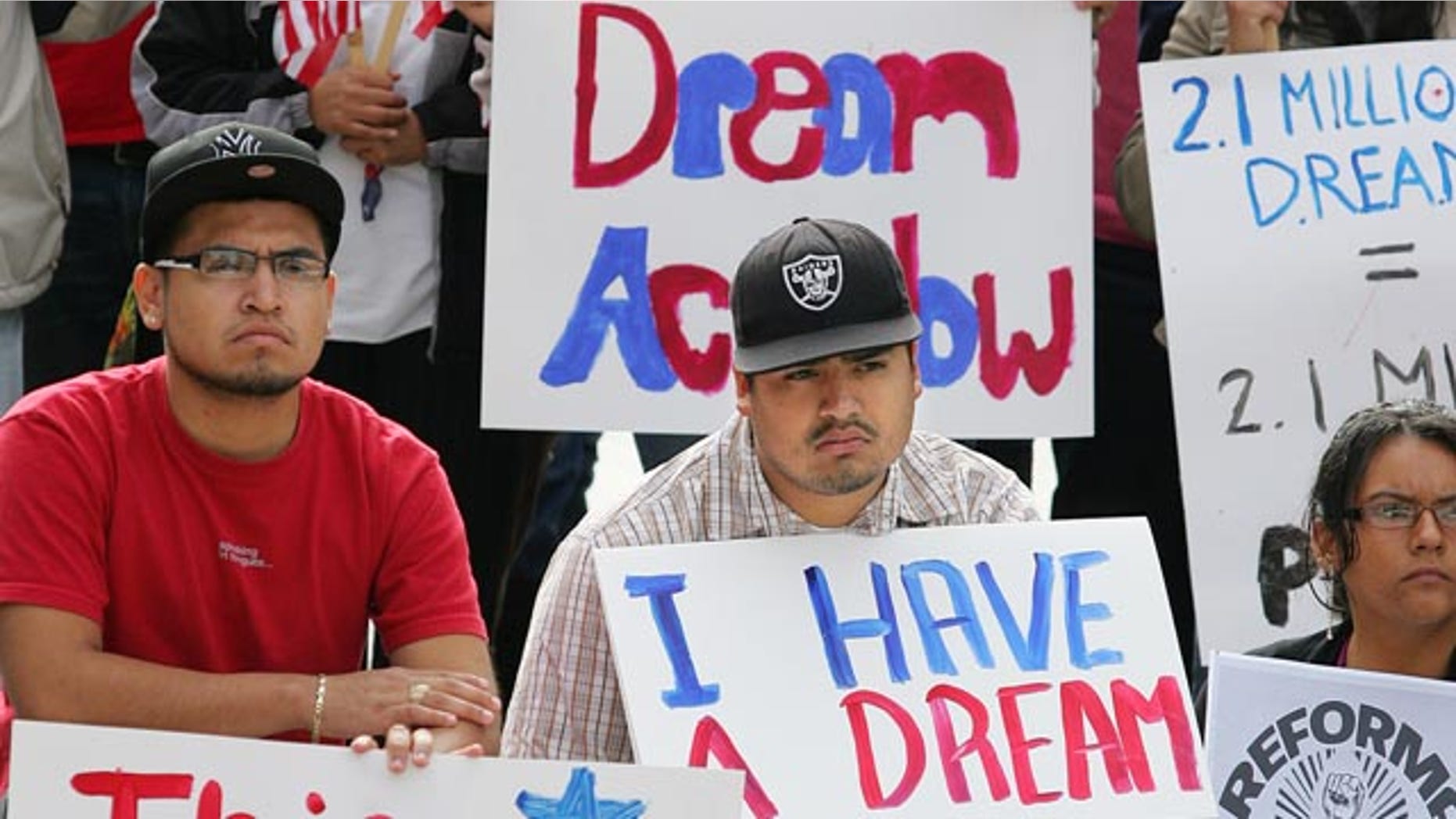 State Rep. Tom Massey, the Republican chairman of the House Education Committee, told a group of Hispanic business leaders Tuesday morning that he plans to support a re-worked bill to provide a reduced rate of college tuition to undocumented students.
Massey, R-Poncha Springs, commented on the legislation, dubbed "Colorado ASSET", at the annual legislative preview breakfast hosted by the Denver Metro Hispanic Chamber of Commerce.
"We heard the bill last year, and I did a lot of research, a lot of soul-searching over the interim," Massey told FOX31 Denver Tuesday.
"I feel it's worth discussing. We shouldn't punish these kids because of the sins of the father so to speak. We have millions invested in their K-12 education, and it doesn't make any sense to say when they finish high school that this is the end of the line."
After similar legislation failed last year when Massey's GOP-controlled committee voted it down on party lines, the bill's sponsors made some tweaks.
Whereas last year's bill proposed granting undocumented students unsubsidized in-state tuition, this year's would create a third level of tuition, a sliding rate that would normally be slightly higher than the rate proposed last year.
The qualifying students would not be eligible for state or federal financial aid, which means no taxpayer dollars would go toward funding their tuition.
This year's bill would also allow colleges and universities to opt out.
"I was aware of the changes being made over the summer," Massey said. "It wasn't just the changes that made me have this sudden, cathartic moment. It's a problem that needs to be solved.
"There's more than a significant federal piece to have a clear path to citizenship so these potential graduates can eventually find work in the system.
The Senate Education Committee is set to hear this year's bill Thursday.
Democrats control the Senate, which approved the bill last year before it died in the House.
This year's version is also likely to make it to the House, where Massey's yes vote could be enough to get it through his committee, if it's assigned there again, and to the House floor for a full vote.
Another GOP lawmaker on the House Education Committee, Rep. Robert Ramirez of Westminster, has given mixed signals as to whether he may also support this year's version of "Colorado ASSET."
"There's a number of us [Republicans] who are keenly aware of the immigration problem, but we're also sympathetic to these kids who we've invested in, and we want to see them become productive citizens so they can contribute to our state," Massey said.
"I'm reserving final judgment until I see the bill that gets through the Senate, because they can always make some changes to it. But there's a lot of good stuff in there. Conceptually, I like it."
For more Colorado news, check out KDVR Denver www.kdvr.com
Follow us on twitter.com/foxnewslatino
Like us at facebook.com/foxnewslatino