Colin Powell denies affair after hacker leaks 'very personal' emails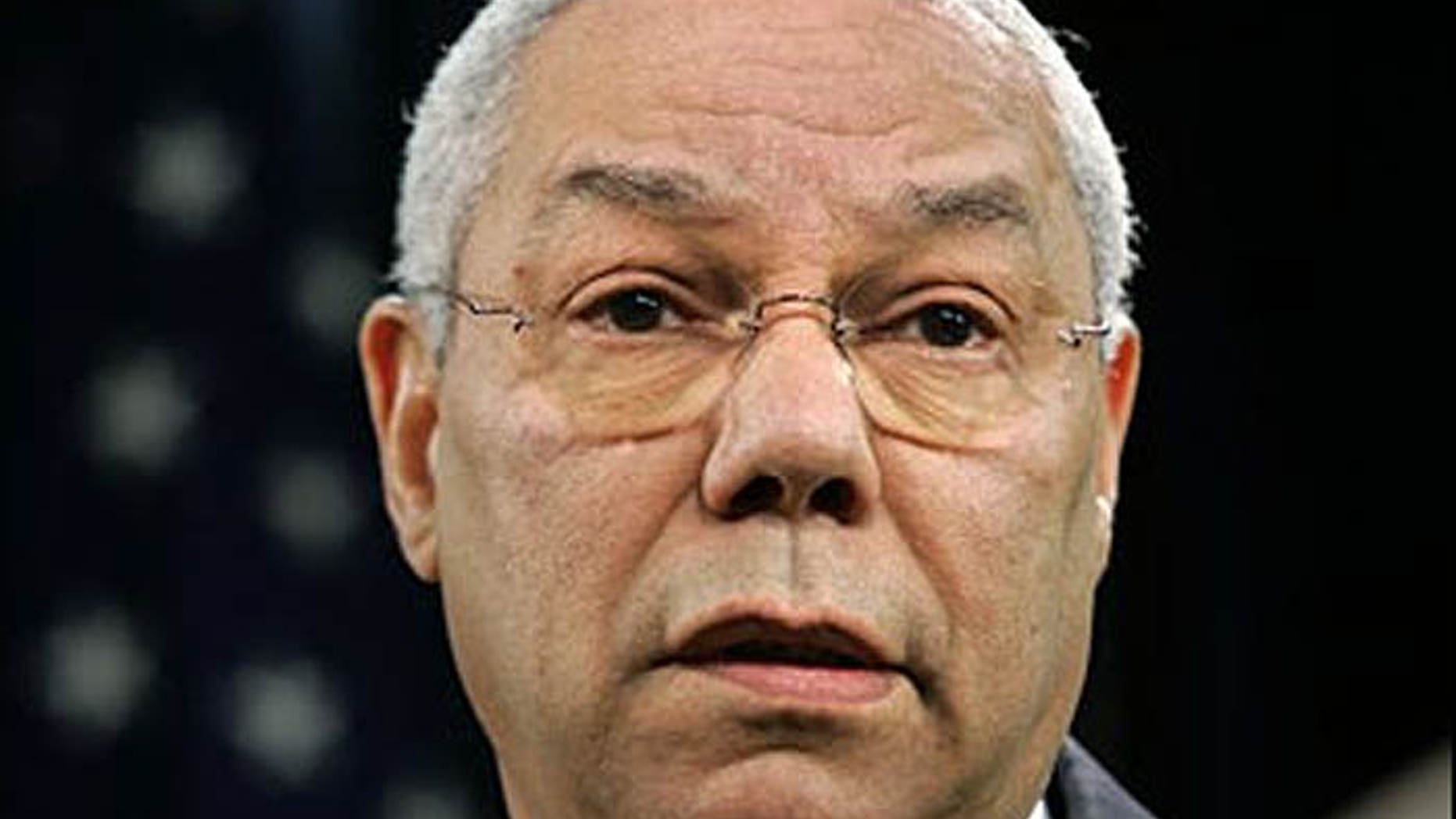 Former Secretary of State Colin Powell is denying he had an extramarital affair with a Romanian diplomat, after an anonymous hacker threatened to release emails Powell acknowledged are "of a very personal nature," according to a report.
TheSmokingGun.com reported Thursday that Powell first met Corina Cretu when she was an assistant to the president of Romania and he was serving as the nation's top diplomat in the George W. Bush administration.
In a statement sent to the website, Powell said, "After I left the Department of State in January 2005 we stayed in touch via email. I frequently gave her advice on the prospects of finding a position with the UN or other international organizations."
"Over time the emails became of a very personal nature, but did not result in an affair. Those types of emails ended a few years ago," Powell wrote. "There was no affair then and there is not one now. Over the past eight years I have seen Ms. Cretu once or twice when she came from Europe to attend group conferences in Washington. I have not seen her in several years, but we remain friends and are in touch."
Daily politics news delivered to your inbox: sign up for our newsletter
Powell also acknowledged in an email to the Smoking Gun that he advised Cretu to purge her email of such correspondence.
"In light of what was happening, it seems obvious to ask Ms. Cretu to delete emails," Powell reportedly wrote.