CNN announces debate card, Paul squeaks in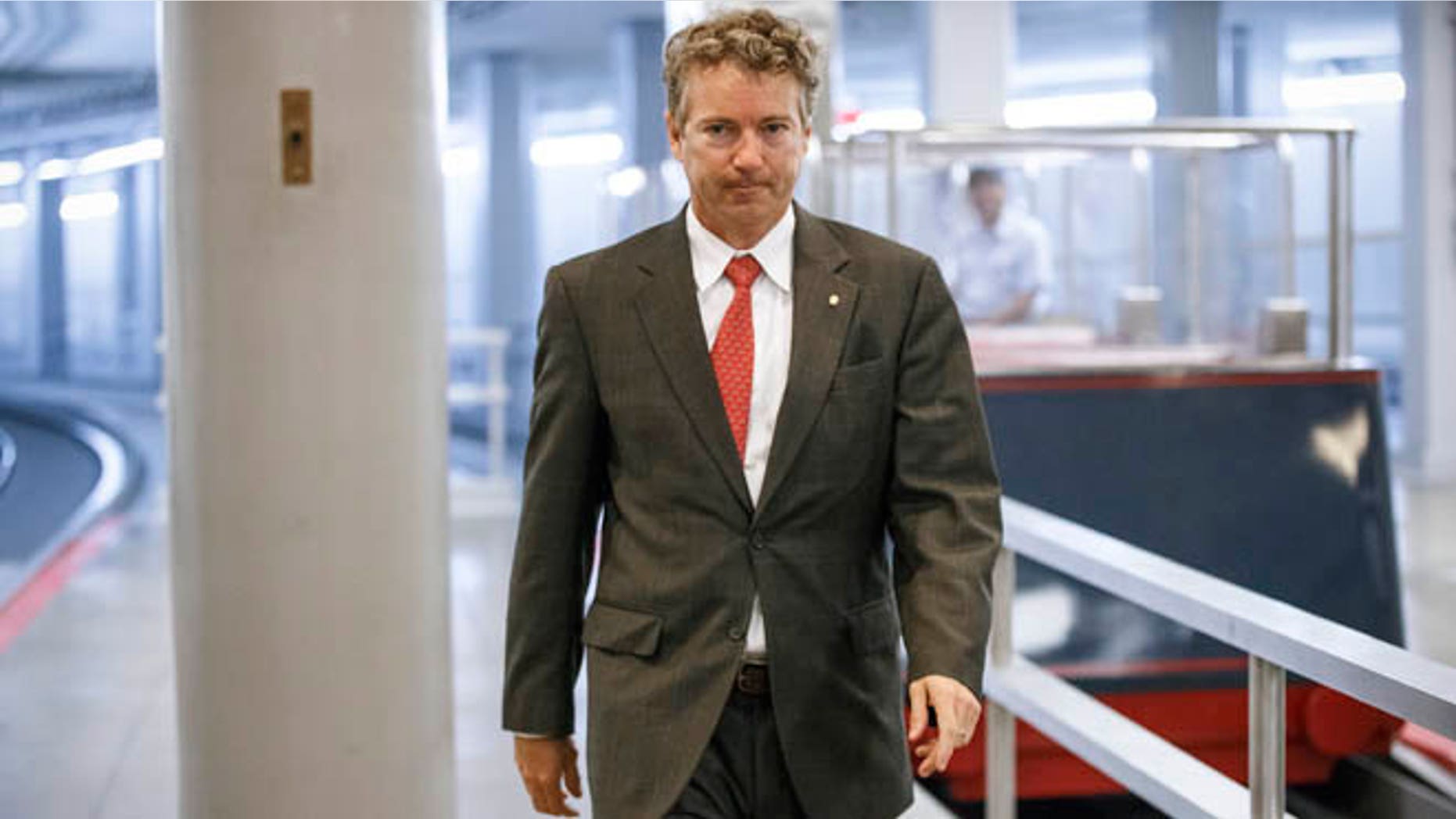 CNN has announced the lineup for its GOP primary debate on Tuesday, including Kentucky Sen. Rand Paul, whose low poll numbers had put him in jeopardy of missing the main-stage contest.
The cable network said Sunday that nine candidates will participate in the main debate, with front-running Donald Trump at the center podium.
The other main-stage candidates are retired neurosurgeon Ben Carson, Florida Sen. Marco Rubio, Texas Sen. Ted Cruz, former Florida Gov. Jeb Bush, Ohio Gov. John Kasich, former Hewlett Packard CEO Carly Fiorina and New Jersey Gov. Chris Christie.
This is the final GOP debate of the year, and it comes less than 50 days before the Iowa caucus -- the first ballot in the 2016 White House race.
The debate is also the first in the 2016 presidential cycle in which the candidates can qualify for the main event on the strength of polls in early-voting states.
CNN said Paul "was saved at the eleventh hour by showing viability in Iowa in a Fox News poll released Sunday morning."
The network also will host a debate for the second-tier GOP candidate -- former Arkansas Gov. Mike Huckabee, former Pennsylvania Sen. Rick Santorum, South Carolina Sen. Lindsey Graham and former New York Gov. George Pataki.
Christie returns to the main stage largely because of his strong poll numbers in early-voting state New Hampshire, after failing to qualify for the Fox Business debate last month.
The debate, the fifth of the season, will be held in Las Vegas.