Chu gives himself high marks on gas prices, drawing criticism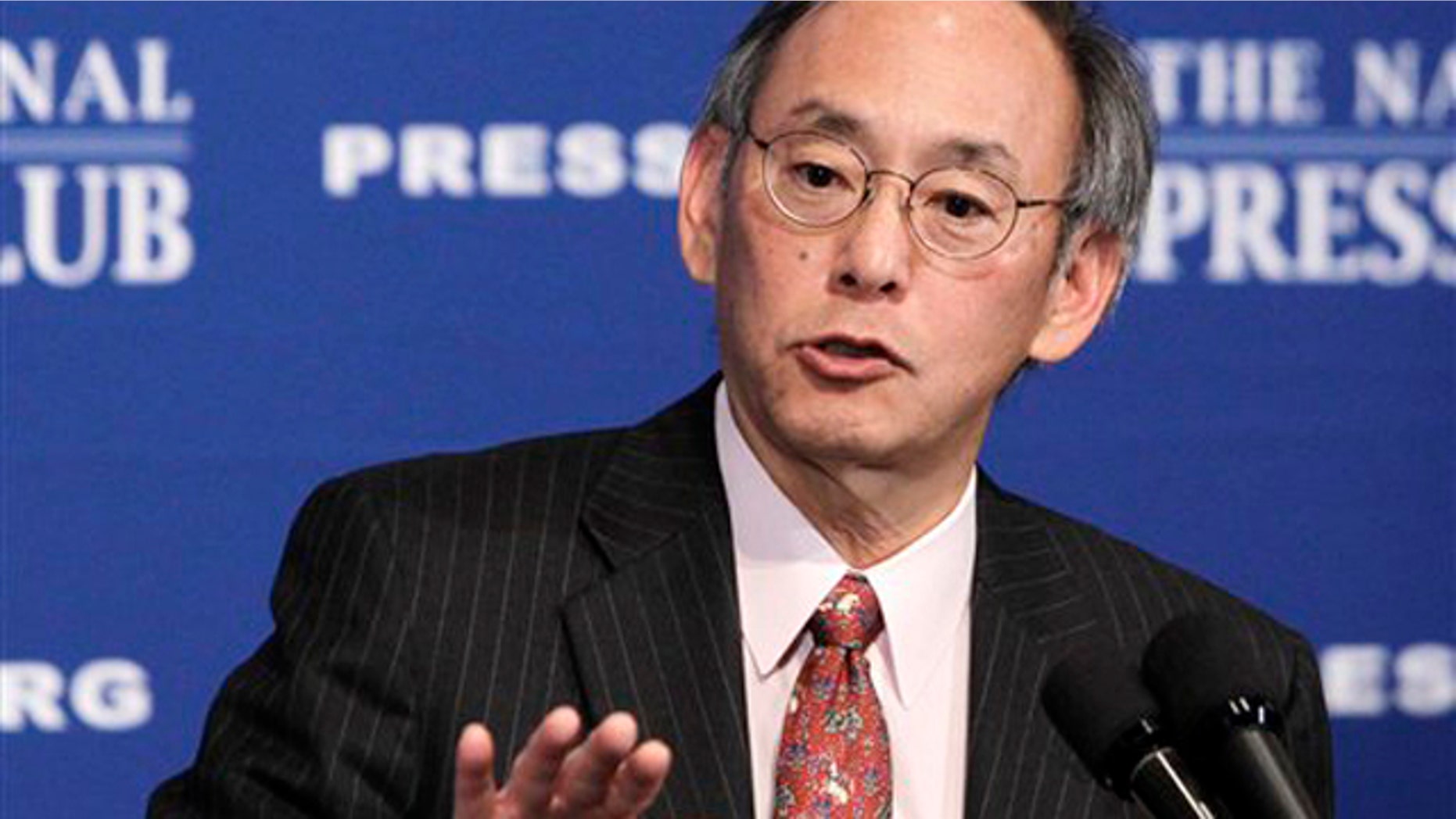 The Obama administration's energy policy chief on Tuesday gave himself an A for controlling gas prices that have reached a record high at pumps across the country, drawing criticism and even chortles from Washington Republicans.
Energy Secretary Steven Chu made the comment during a House Oversight and Government Reform Committee hearing in which he was asked whether he was still doing A-minus work.
"Well, the tools we have at our disposal are limited, but I would say I would give myself a little higher," he told committee Chairman Darrell Issa. "Since I became secretary of energy, I've been doing everything I can to get long-term solutions."
Issa, a California Republican, said later that the administration's "DOE is DOA."
The average price of regular gas is now $3.87 a gallon, a record high for March and more than double the $1.85 a gallon price when Obama took office in January 2009, according to the federal Energy Information Administration.
The price for a gallon of regular gas has reached $4.35 a gallon in California.
The issue of U.S. energy policy and "prices at the pump" have emerged as an election issue, and top GOP presidential candidates Mitt Romney, Rick Santorum and Newt Gingrich have used campaign stops to hammer the issues.
On Tuesday, the Republican National Committee ridiculed Chu's assessment of his and the administration's efforts.
"I would have loved to have Secretary Chu as a professor in college if he thinks $4-plus a gallon and over a 100 percent increase gets an A," said Sean Spicer, communications director for the Republican National Committee. "It would probably take $10 a gallon for him to get to a B under this curve."
Spicer acknowledges the lack of short-term fixes. But he thinks Obama has dragged his feet for years on such potential, long-term solutions as offshore drilling and the Keystone XL oil pipeline while spending taxpayer dollars on such yet-to-be proven, alternative-energy ventures as offshore wind and solar-energy companies, such as Solyndra.
"He turned up his nose at areas of production we have in the U.S. and put all of his eggs in the basket of Solyndra, then says there's no silver bullet. He wasted years," Spicer said.