Christine O'Donnell Defends Walking Out of Piers Morgan Interview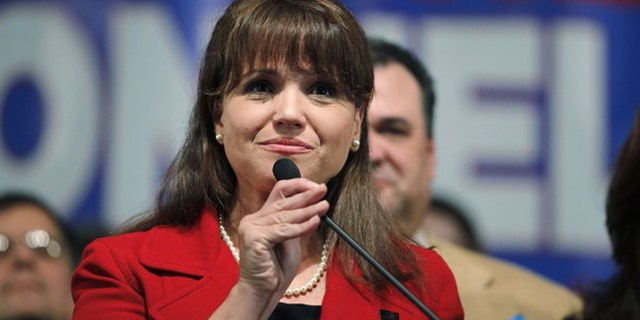 NEWYou can now listen to Fox News articles!
Former Senate candidate Christine O'Donnell said Wednesday that she walked out of an interview with Piers Morgan because the television host would not stop talking about sex.
"I was not there to talk about sex -- and he would not stop trying to talk about sex," she told WTTG, a Fox News affiliate in Washington.
O'Donnell is a Tea Party darling who gained national prominence last year by beating a Republican establishment candidate in a U.S. Senate primary race in Delaware before losing in the general election. Her interview with CNN's Morgan on Tuesday was part of a media blitz to promote her new book, "Troublemaker."
But the interview spiraled off the tracks when O'Donnell refused to directly answer Morgan's repeated questions about her activism in the 1990s opposing masturbation and her position on gay marriage.
She finally cut the interview off, calling Morgan "rude" for refusing to let her change the topic back to economic issues. He asked her why she was getting "weird" in response to his questions on social issues.
"Where are you going? You're leaving?" Morgan said as she began undoing her ear piece.
After she walked off, Morgan closed out the segment saying, "It would appear that the interview has just been ended because I had the audacity to ask questions based on stuff that's in this book. Anyway, it's a good book. It's called 'Troublemaker.' I think we now know why it's called 'Troublemaker."
O'Donnell told WTTG that she left in part because they were over the time limit and she was already late for a Republican women's event being covered by C-Span.
When asked if she felt her walkout was the right response, O'Donnell said, "Yeah, because what could you do? He's not ending it, we're late, we're over time. What do you do when you're tethered to a chair with a microphone and people are waiting for you?"
"I wish him well -- he's a cheeky bugger," she added.