Chicago hospital with Obama ties gets $6M federal grant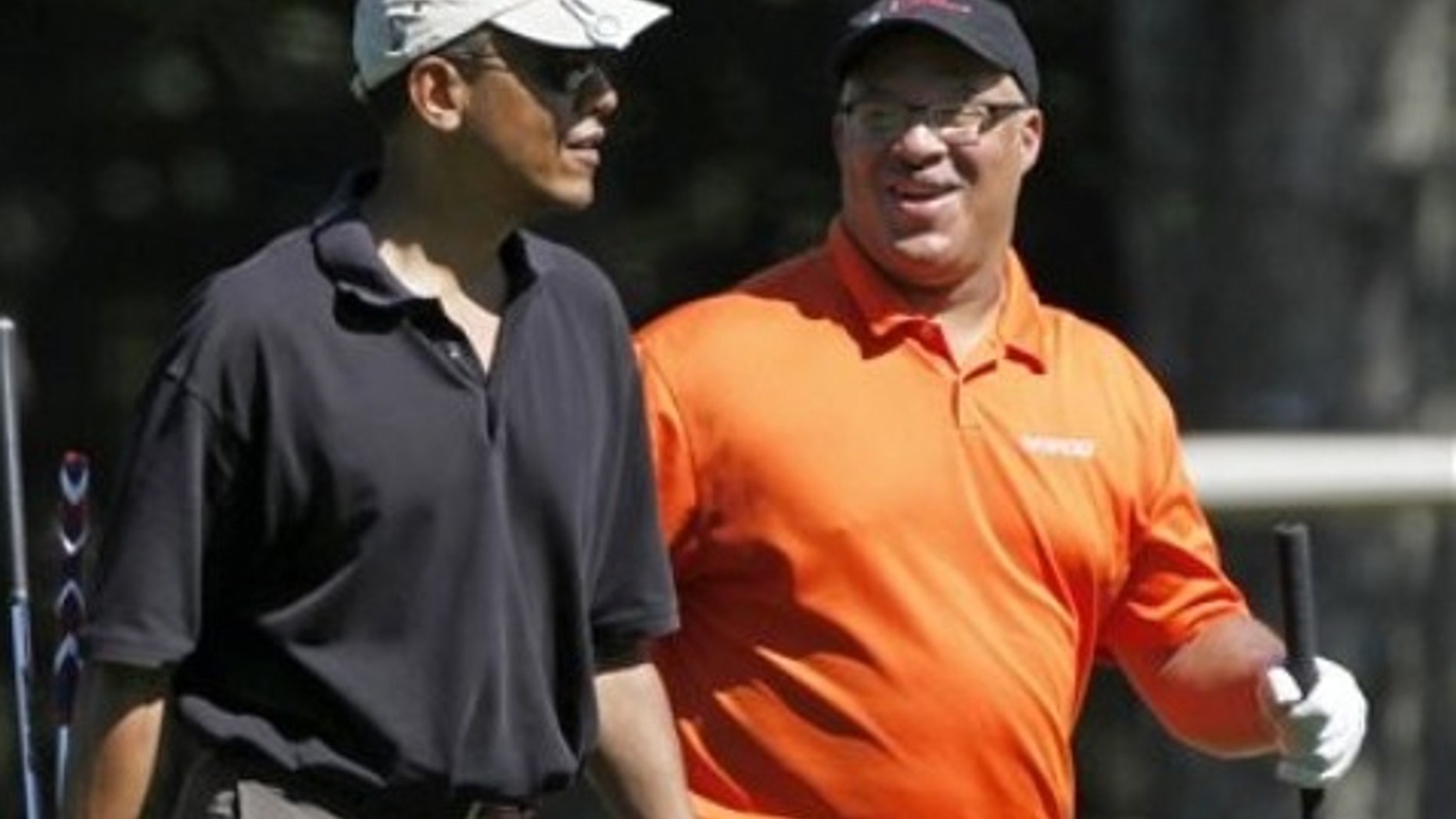 The federal government has awarded a nearly $6 million grant to a Chicago hospital with close ties to President Obama.
The grant was awarded to the University of Chicago Medical Center's Urban Health Initiative through the president's Affordable Care Act and will link patients with community-based services through an electronic data base.
The initiative is run by longtime Obama friend and golfing partner Dr. Eric Whitaker, and the medical center is closely tied to the Obama family. Whitaker is the executive vice president and an associate dean at the University of Chicago Medical Center.
First lady Michelle Obama also used to work at the medical center, which received the grant with two co-applicants. She started working at the university in 1996, then became a vice president at its medical center. And senior White House adviser Valerie Jarrett was chairman of the medical center's Board of Trustees before coming to Washington, according to her official profile.
The hospital, though, defended its selection for the federal funding.
"We met the criteria for the competition," Dr. Stacy Lindau, from the University of Chicago Medical Center, said Wednesday. "We had a very innovative idea. ... We provided solutions particular to local needs."
Lindau said research for the proposal showed one way to improve health on the South Side was to provide "meaningful and paid work for youths" who will collect data for doctors.
The system will serve residents from the city's South Side who largely receive social services such as Medicaid and Medicare, according to HHS, which declined to comment for the story.
With the three-year grant, the so-called CommunityRx system will create 90 jobs, most of them for youths, and result in a net savings of about $500,000 by reducing the number of unnecessary emergency-room visits, officials said. It was among the 26 programs sharing in $122.6 million worth of first-round, federal Health Care Innovation awards.
Whitaker and the president reportedly met while playing pickup basketball at Harvard when they were graduate students. They have remained friends, vacationing and playing golf together.
Whitaker has contributed to Obama's political campaigns since 1999 when he ran for Congress, including $2,200 in individual contributions to the president's first White House campaign, according to federal records.