Check Please! Obama & Palin May Not Be Sharing That Milkshake After All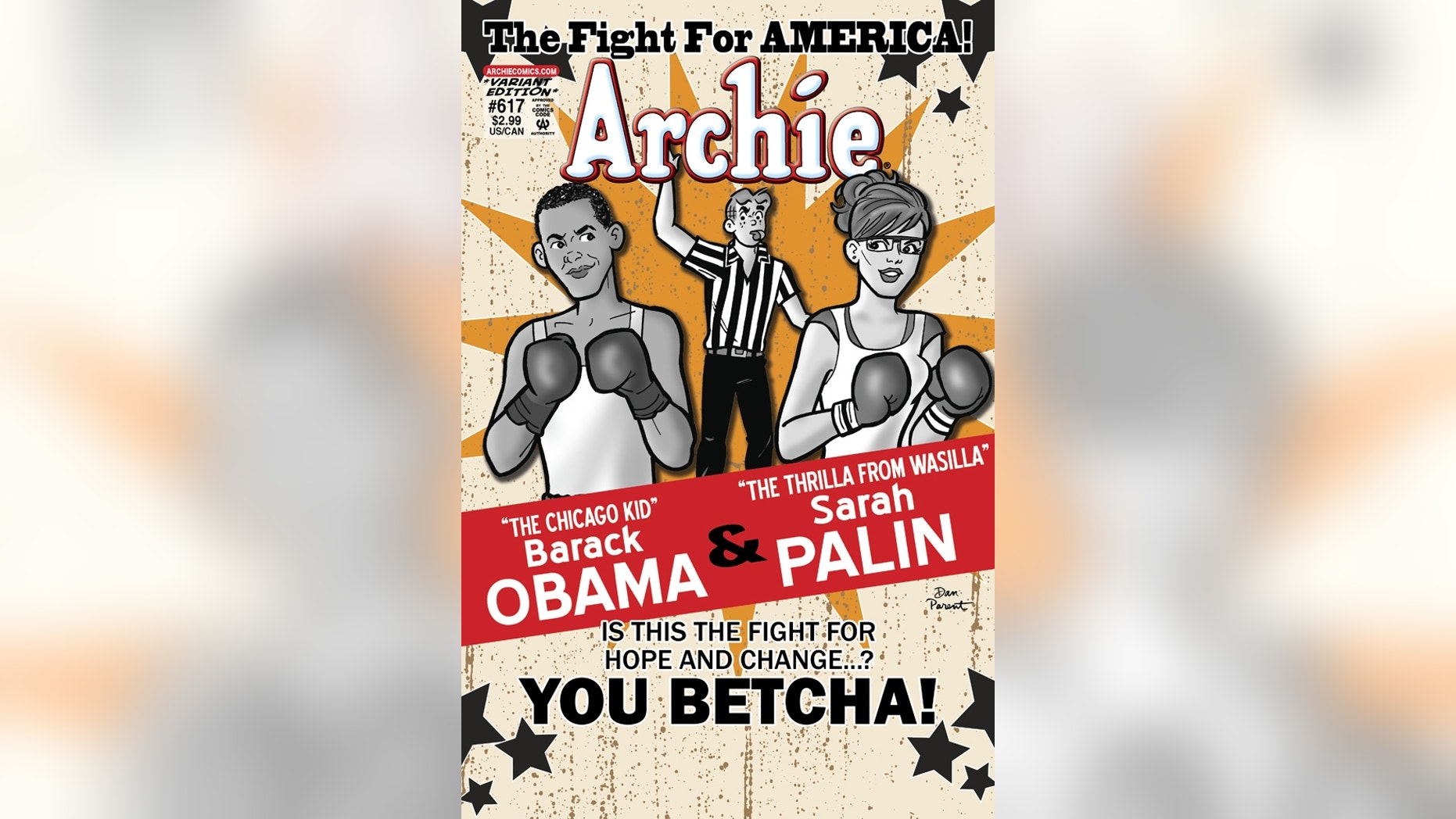 If it seems too good to be true, maybe it is. Archie Comics gave the world a glimpse, albeit fictional, of President Obama and former Alaska governor Sarah Palin sharing a milkshake. Now, they may have traded in their matching sweater vests for boxing gloves. This week they're not sharing desserts, but rather dishing out just deserts.
Last week Archie Comic Publications announced upcoming issues #616 and #617 will feature President Obama and former Alaska governor going head to head in Riverdale High School's student elections. As the political candidates begin to stump for Archie and Reggie, the cover led us to believe perhaps bipartisanship was possible. Archie Comics now reveals variant covers will be available for both issues in the two-part political epic "Campaign Pains".
The alternate cover for Archie #616 showcases President Obama in a stars and stripes superhero costume ready to face-off with a red, white, and blue clad Sarah Palin. A crumbling city is below them and the Chok'lit Shoppe full of milkshakes and good wishes is nowhere to be found. In addition the Archie #617 variant cover showcases Obama and Palin in boxing gear with the headline, "The Fight for America." The fight features "The Chicago Kid" versus "The Killa from Wasilla." In the first cover for Archie #617 their sweater vests matched, in the alternate cover it is clear their agendas do not.
The issues are scheduled for release in December 2010 and January 2011, shortly after mid-term elections. The covers featuring the spirit of bipartisanship will be available alongside the new political battle variants for both the optimists and pessimists. Voters are left to wonder if that milkshake glass is half empty or half full.