Carney Says Gingrich is Lying about $2.50 Gas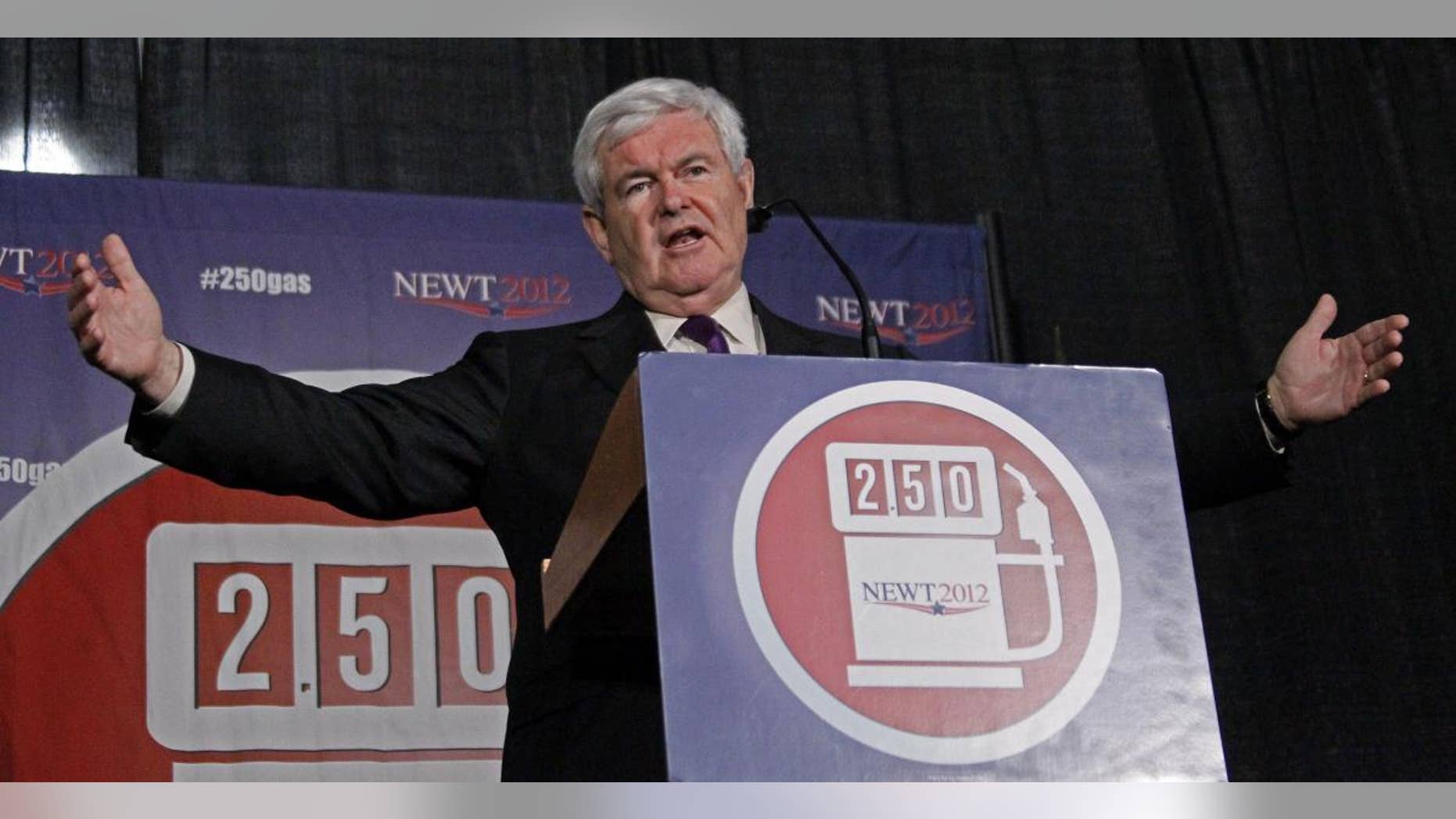 In a shot aimed directly at one of GOP presidential candidate Newt Gingrich's primary talking points, White House spokesman Jay Carney amped up the rhetoric during Monday's press briefing saying a politician who promises $2.50 gas is lying.
"What he is not willing to do is to look the American people in the eye and claim that there is a strategy by which he can guarantee the price of gas will be $2.50 at the pump," Carney said of President Obama. "Any politician who does that is lying, because ... that strategy does not exist. It is a simple fact that there is no such plan that can guarantee the price of oil or the price at the pump."
While the White House has tip-toed up to the line of suggesting Gingrich is lying when he says he could quickly drop gas prices to $2.50 per gallon, neither the president, nor his spokesman had actually used the word lying before Monday's briefing. But during an energy speech in Miami last month, the president did question the truthfulness of Gingrich's campaign promise.
"First of all, while there are no silver bullets short term when it comes to gas prices," the president told a crowd at the University of Miami. "And anybody who says otherwise isn't telling the truth."
Gingrich is touting an energy plan that he says would bring prices at the pump down to $2.50 a gallon within two years by drilling for more oil domestically and by utilizing the Keystone Pipeline project to import more oil from Canada. The Obama Administration rejected Keystone after House Republicans added a deadline to a government spending bill for the administration to make a decision on the project.
The Gingrich campaign says the Obama administration is out of touch with Americans on energy and points to the administration's push for alternative energies in addition to seeking out more domestic petroleum.
"Newt Gingrich has the White House running scared and running on empty," Gingrich campaign Communications Director Joe DeSantis said in a statement. "Polls show the American people reject President Obama's excuses and fantasy solutions like algae. They want Newt's $2.50 gas plan to dramatically increase domestic oil production so we can get lower prices at the pump."
The Obama administration is touting an increase in drilling on public lands but claims it is but one piece of America's energy puzzle.
"The fact of the matter is that we are producing more from public lands, both oil and gas, both onshore as well as offshore, than at any time in recent memory," said Secretary of the Interior Ken Salazar. "[N]o one until President Obama came into office has really embarked on an all-of-the- above energy strategy, because that's ultimately what will be the insulation against these ups and downs on these -- on these price shocks."