Call for U.S. Immigration Reform at Close of Border Governors Conference in N.M.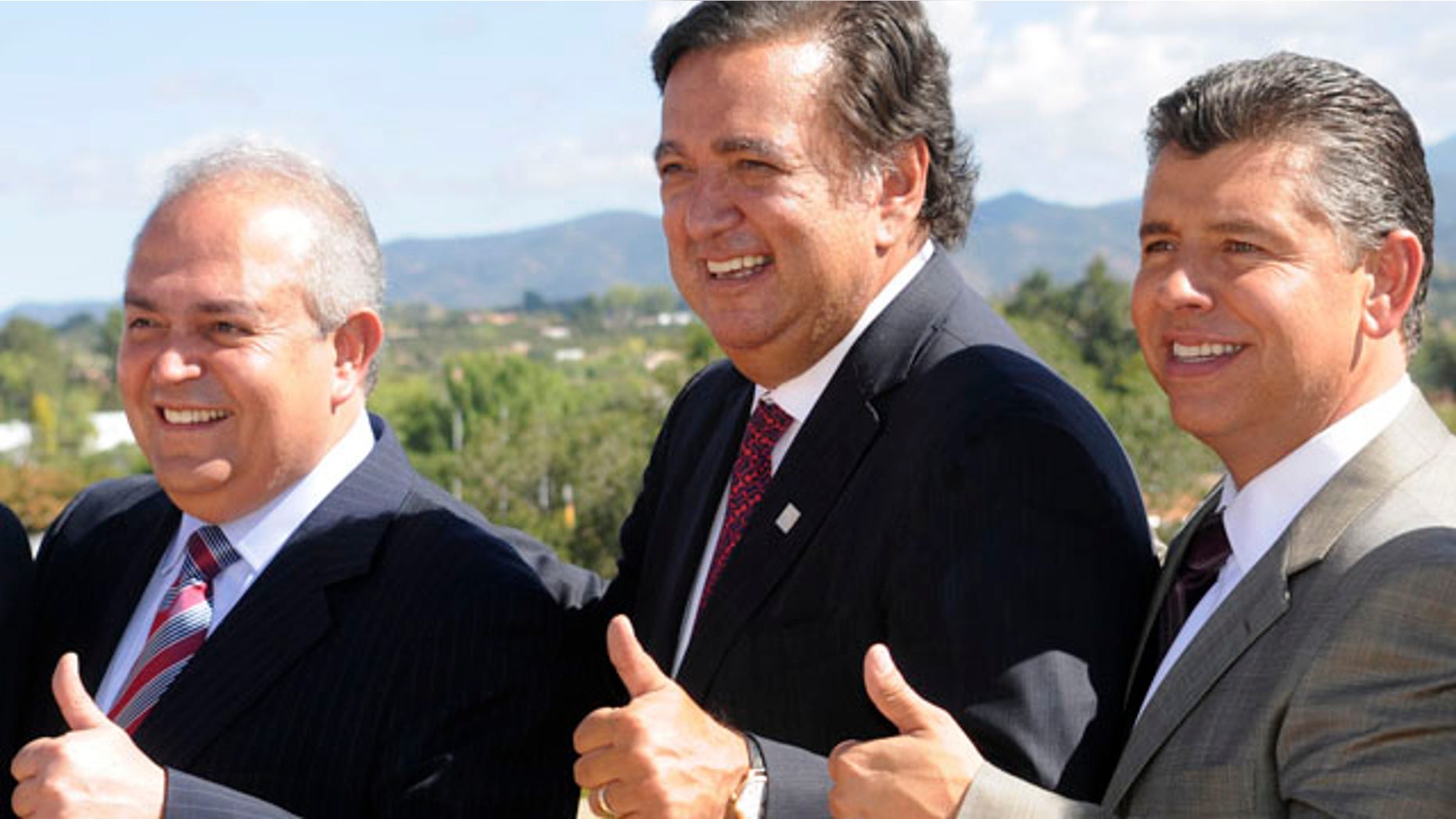 SANTA FE, N.M. -- U.S. and Mexican border governors called Monday for reform of U.S. immigration policies, but New Mexico Gov. Bill Richardson said it's unrealistic to expect Congress to act on the hot-button political issue before the November general election.
Richardson made his comments at the close of a border governors meeting, which was held in New Mexico after Arizona Gov. Jan Brewer canceled the event in Phoenix because of a planned boycott by Mexican governors over Arizona's new immigration law.
Richardson was the only U.S. governor to participate along with the governors of six Mexican states. California Lt. Gov. Abel Maldonado filled in for ailing Gov. Arnold Schwarzenegger. The governors of Texas and Arizona did not attend.
A joint statement by the governors said they "recognize the need for comprehensive immigration reform" in the United States and for a deportation process "based on the fundamental premise of respecting the human dignity and human rights of individuals being repatriated."
Richardson said he hoped that immigration reform would become a major priority for Congress next year and that the groundwork could be laid for legislation after the general election.
"There has to be a national effort, and it's really up to Democrats and Republicans alike. It's not just a partisan issue," Richardson told a news conference.
The Democratic governor, whose term ends this year, said legislation should include tougher enforcement against businesses that hire illegal immigrants as well as a path to legalization for immigrants who learn English, pay back taxes and a fine.
The governors said in their statement that there's been a "lack of coordination, information exchange and joint activities" on border security by the U.S. and Mexican federal governments and they called for improvements to border crossings to improve the flow of international trade.
Richardson and several Mexican governors said it was important to meet despite the tension over Arizona's immigration law.
"This meeting clearly shows the political maturity that we have," said Sonora Gov. Guillermo Padres Elias, whose remarks in Spanish were translated into English.
"We want dialogue, not division," Richardson said.