California water board mulls more drought cutbacks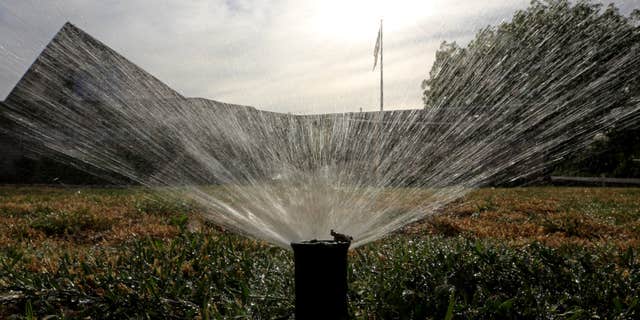 NEWYou can now listen to Fox News articles!
In the midst of a severe drought across California, residents might have to start asking for water at restaurants and fresh towels and sheets at hotels.
The State Water Resources Control Board is considering extending and expanding mandatory water-use rules after imposing emergency regulations prohibiting residents from washing their cars with hoses that don't shut off and limited the number of times they can water their lawns last summer.
"I find it galling when whole sets of water glasses end up on a (restaurant) table, even in Sacramento," said Felicia Marcus, chairwoman of the board. "The key is to get away from very light mandatory restrictions."
The board has bower to make even more sweeping changes to define when water use is reasonable. It plans to prohibit watering lawn during cold and rainy period as well as prohibiting decorative outdoor water fountains.
At Tuesday's meeting, ideas of requiring restaurants to only serve water upon request and telling hotels to only provide fresh towels and sheets when asked for were heard.
"We definitely need permanent regulations," said Frances Spivy-Weber, the board vice-chairwoman. "I just don't see how we can enter the next 30 years with climate change without them."
The board is considering making some current water restrictions permanent.
The Associated Press contributed to this report