California Congressman To Be First Republican To Co-Sponsor House Immigration Reform Bill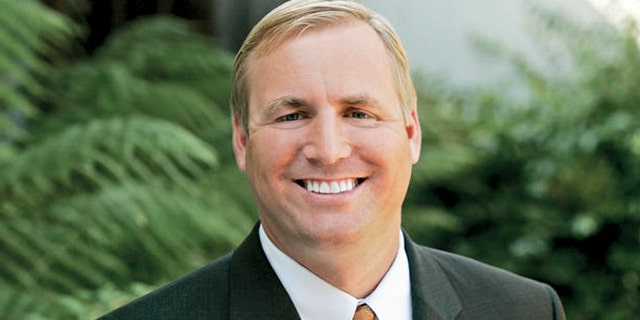 Rep. Jeff Denham, a Republican from California, is co-sponsoring a House measure that would tighten border security as well as give undocumented immigrants a chance to legalize their status.
Denham, whose congressional district includes Central Valley, an agricultural hub, is the first Republican in the House to sign on to the bill, known as H.R. 15 and whose chief sponsor is Rep. Joe Garcia, a Democrat from Florida.
"In a time of hyper-partisanship, Denham's co-sponsorship is a significant development that proves once again, immigration reform is the rare issue that has support across party lines," said a press release announcing the congressman's support for the measure.
I'm the first Republican. I expect more to come on board.
"Denham is the first Republican in the House to co-sponsor the bipartisan policy bill, HR 15, but he is not the only Republican to support a path to citizenship for the 11 million immigrants who aspire to become Americans," the press release said. "At least 28 GOP members have stated support for a path to citizenship publicly, while others have indicated private support. It's clear that the time is now to pass commonsense immigration reform in the House of Representatives."
The Senate passed a bipartisan comprehensive immigration reform bill in June, but House Republican leaders have vowed not to rubber stamp it, mainly because of opposition by a very vocal conservative faction to the notion of giving any kind of break to people who are living in the United States illegally.
The conservative group, and some more moderate Republicans, also say they prefer to approach immigration reform in a piecemeal fashion, than in a broad sweeping way, as the Senate did.
In an interview with The Washington Post Denham is quoted as saying that he hoped his breaking ranks with fellow Republicans and joining Democrats on H.R. will encourage others in his party to follow suit.
"I'm the first Republican," he said, according to The Post. "I expect more to come on board."
Last week, President Obama held a press conference in which he tried to pressure Republicans in the House to bring an immigration reform bill to a vote. House Speaker John Boehner, an Ohio Republican, suggested that he may bring a bill to the floor for a vote by the end of the year.
But many in both parties, and many observers, say that it is becoming increasingly unlikely that much progress can be made on the complicated and divisive issue of immigration reform in the House.
Garcia said that he is holding out hope.
"We put forward a bill that we figured Republicans could sign onto," he is quoted as saying in the Post. "There is a way forward."
If the House fails to take action on immigration reform, Garcia said, according to the Post, "The Democrats have put it up. The Republicans have decided to kill immigration reform."
Follow us on twitter.com/foxnewslatino
Like us at facebook.com/foxnewslatino