Burwell, Obama's pick to run HHS, eases over another confirmation hurdle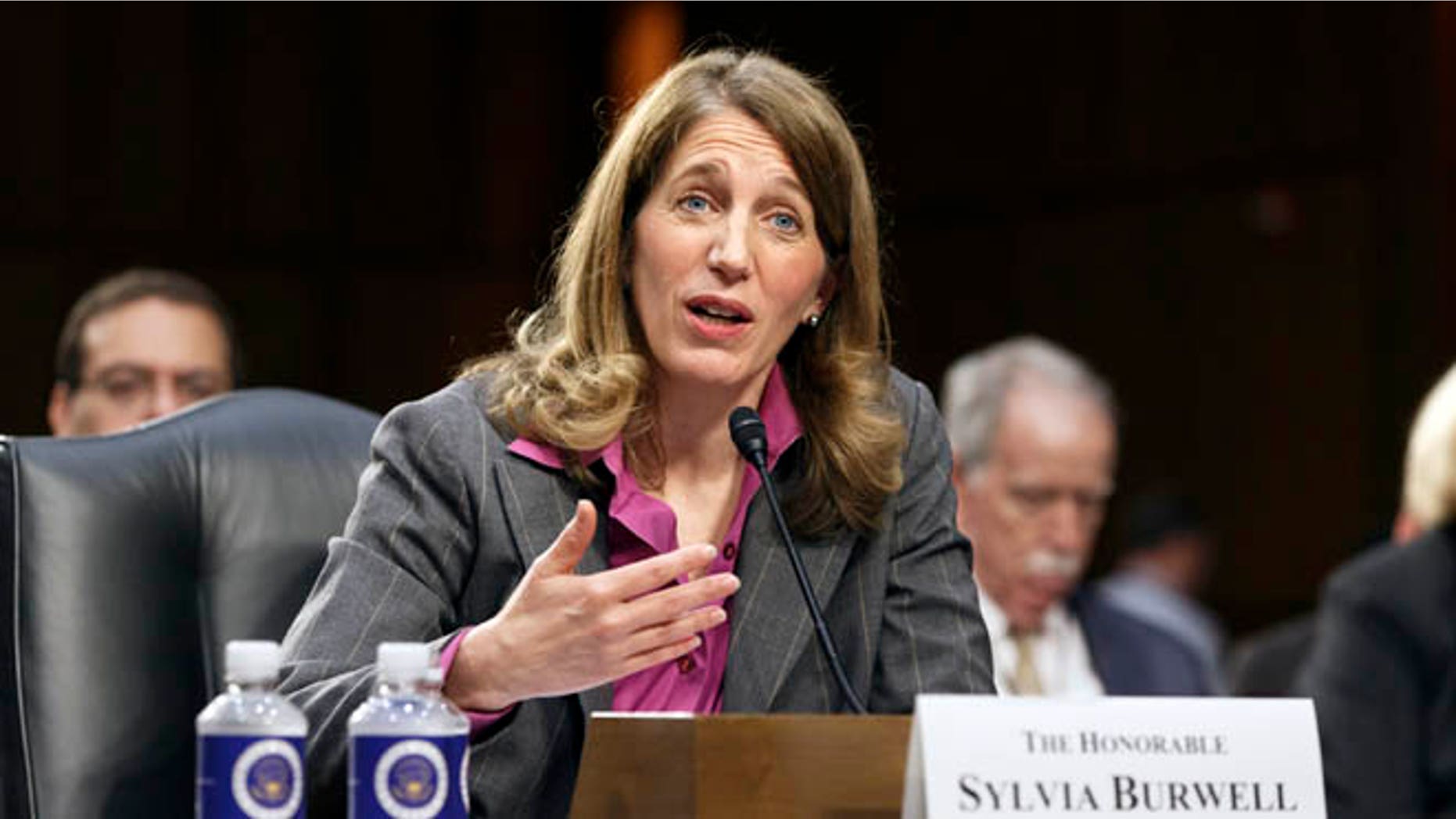 Sylvia Burwell, President Obama's nominee to run the Department of Health and Human Services, received strong bipartisan support Wednesday during a Senate hearing, bringing her a step closer to confirmation.
The 48-year-old Burwell, now the White House budget director, received some of her strongest backing from GOP Sens. Orrin Hatch, Utah, and Tom Coburn, Okla., but not without some tough questions about ObamaCare, particularly about the millions taxpayers lost in botched exchange rollouts.
Appearing before the Senate Finance Committee, Burwell promised Hatch, the panel's ranking Republican, that she would use the "full extent of the law" to recoup taxpayer money lost on malfunctioning exchanges, including the ones in Maryland and Oregon.
"It's a tough job," said Hatch, who noted the agency's "complex infrastructure" and its estimated trillion-dollar budget. "While we believe you have the qualifications … you're going to need all the luck you can get."
Coburn, a doctor, lauded Burwell's competence and willingness to listen, a quality he suggested is often lacking in Cabinet secretaries when they come to Capitol Hill.
Burwell defended the administration's record of making unilateral changes to ObamaCare, such as delaying the requirement for employers to offer health coverage or pay fines.
"What was intended was trying to implement the law in a better way that's common sense," she said.
Her treatment before the committee was similar to the one before the Senate's health committee -- defying predictions that her nomination hearings would turn into an election-year trial of ObamaCare.
The full Senate could vote on her nomination as early as this month, and there is little doubt she will be confirmed.
Burwell was approved for her current post 96-0 by the Senate last year. She was seen as a safe choice by Obama, not least because of her popularity on both sides of the aisle.
Still, Sen. Charles Grassley, R-Iowa, warned Wednesday that she would have to work to develop good relations with Congress following frustration with the person she would replace, Kathleen Sebelius, seen by lawmakers as unresponsive to their questions.
"We can be very cordial today, but if you want to change the relationship your department has with Congress, you're going to have to be willing to break the `by any means necessary' mind set the department has had for the past five years," he said.
The large hearing room was less than half full, which Sen. Jay Rockefeller, D-W.Va., said was evidence that Burwell's nomination was widely supported.
It also pointed to a larger dynamic in Congress, in which Republican attacks on ObamaCare have receded somewhat in recent weeks in the wake of sign-up numbers that were better than expected.
House Republicans have not recently scheduled a vote to repeal the health law, even while insisting they remain committed to doing so after more than 50 votes to repeal or dismember it. Other issues including the investigation into the attack on the U.S. mission in Benghazi, Libya, have taken center stage instead.
The Associated Press contributed to this report.