Brown Arrives in Washington After Senate Win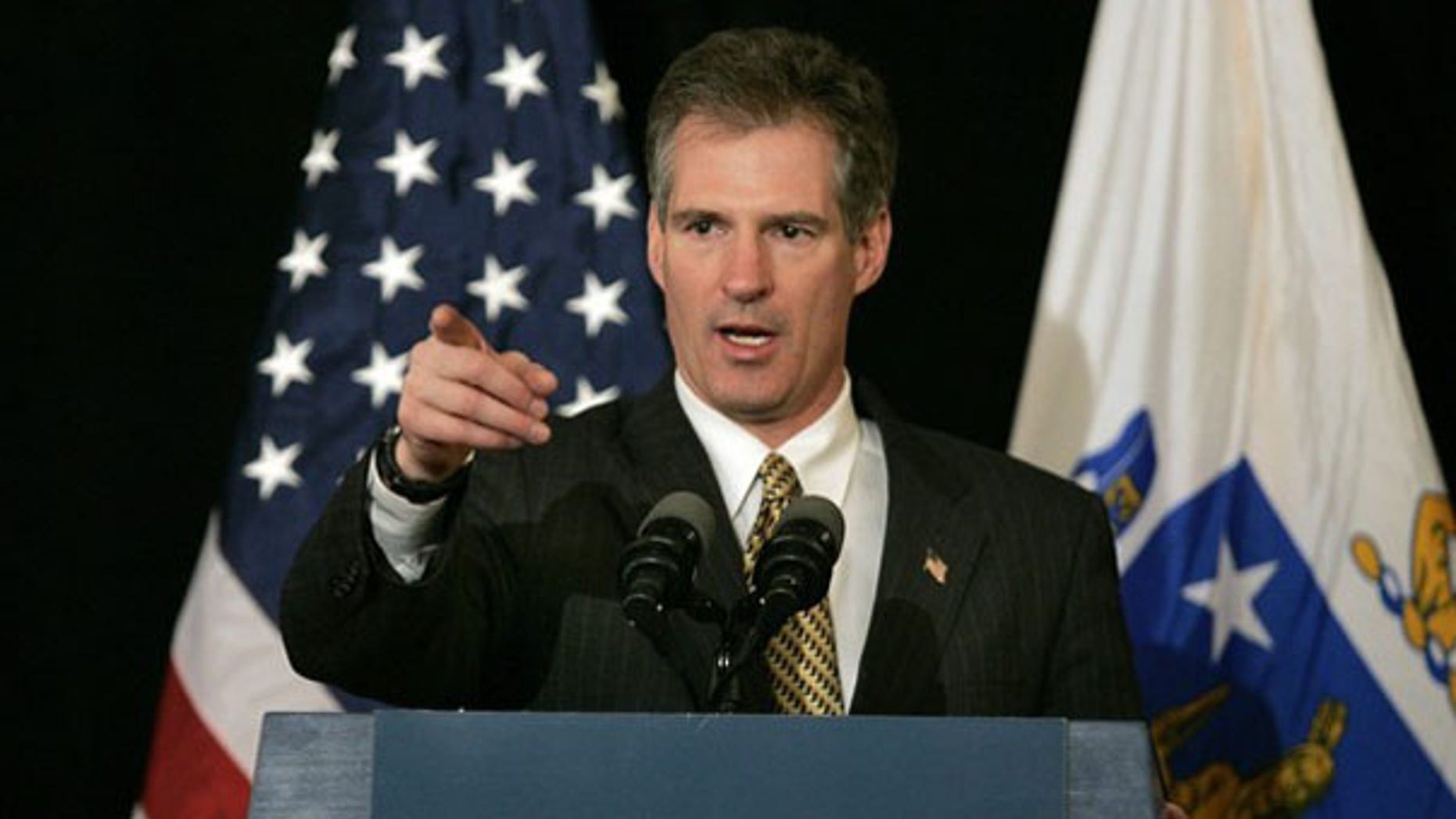 Republican Scott Brown, the senator-elect from Massachusetts whose upset victory turned him into somewhat of a savior for his party, arrived in Washington Thursday to meet with Senate leaders and check out his new digs.
The soon-to-be former state lawmaker, who appeared bleary-eyed and still processing his victory at a press conference the day before, told reporters Thursday he expects to get to work soon and suggested his win would provide a massive check on Democratic power.
"I think everybody's the 41st vote now," he said, referring to the fact that Democrats will no longer have a 60-vote supermajority in the Senate.
Brown made his first house call to Sen. John McCain, the 2008 Republican presidential nominee who was an early supporter of his campaign. From there, he paid a visit to the other member of Massachusetts' Senate delegation, Democrat John Kerry. He also sat down with Senate Majority Leader Harry Reid, who said he "welcomed" Brown to the Capitol.
Brown will later meet with Senate Republican Leader Mitch McConnell and head into lunch with other Republicans just outside the minority leader's office.
But before the lunch, Brown got a look at his new space, the office of the late Sen. Ted Kennedy, and paid a call to the man now occupying that office, Sen. Paul Kirk, who was appointed to fill the seat for a few months after Kennedy's death.
Brown will be allowed to keep that office for at least two years. But should he win reelection, more senior members will get the opportunity to move into the prime real estate if they wish.
For now, Brown is the toast of Republicans in Washington.
His upset win in Massachusetts breaks the Democrats 60-vote, filibuster-proof majority in the Senate. As a result, Democrats are rethinking their entire approach to health care reform. President Obama said in an interview Wednesday that the Senate should not do anything with health care reform until Brown is seated.
Brown on Wednesday said he would vote to send health care reform "back to the drawing board."
Though the state typically waits at least 10 days to collect absentee ballots before certifying, the senator-elect said he's "confident" his margin of victory -- 5 points and nearly 110,000 votes -- was greater than the number of outstanding ballots.
He said Thursday he expects to be back in Washington by next week and doesn't anticipate any problems being seated.
He seemed a bit taken aback by his win Wednesday.
"If you were to tell me growing up that a guy whose mom was on welfare and parents had some marital troubles, and I had some issues growing up, that a guy from Wrentham would be here standing before you right now and going to Washington, D.C., are you kidding me?" Brown said.
After touring Capitol Hill Thursday, Brown plans to head back to the Bay State for his daughter's basketball game.