BP Chief Yachts While Gulf Oil Spill Burns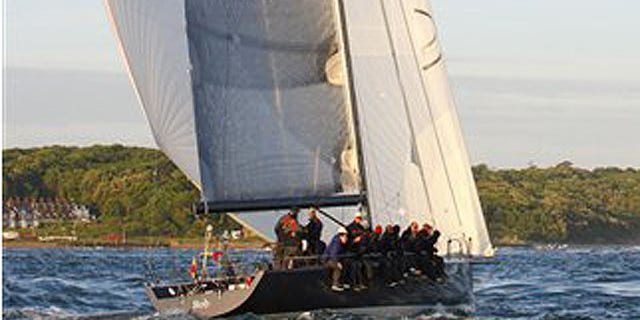 If it's any consolation to the residents of the Gulf of Mexico, BP CEO Tony Hayward didn't win the yacht race he attended this weekend. His 52-foot yacht, named "Bob," finished fourth in its class.
Nonetheless, the decision by Hayward to return to England to attend JP Morgan's annual race around the Isle of Wight is the latest "PR gaffe" by the head of the oil giant blamed for the largest environmental disaster in U.S. history.
"I think we can all conclude that Tony Hayward is not going to have a second career in PR consulting," White House Chief of Staff Rahm Emanuel told ABC's "This Week."
As Hayward spent time sailing with his son during this Father's Day weekend, President Obama golfed with Vice President Joe Biden.
Emanuel didn't speak to the president's choice of down time over the weekend. But he did show his disdain for BP's head, who caused cringes last month when he said that he wished the crisis would end so he could get his life back
"To quote Tony Hayward, he's got his life back," Emanuel said in the interview airing Sunday.
Gulf residents were outraged by Hayward's decision to take the day off.
"That's the height of arrogance," said Sen. Richard Shelby, R-Ala. "He is the CEO of BP and he testified in Washington before congressional committee the other day. Now he's gone over to be on his yacht over in England. I can tell you that yacht ought to be here skimming and cleaning up a lot of the oil. He ought to be down here seeing what is really going on, not in a cocoon somewhere."
But BP spokesman Robert Wine said the break is Hayward's first since the Deepwater Horizon rig that BP was leasing exploded April 20, killing 11 workers and setting off the undersea gusher.
"He's spending a few hours with his family at a weekend. I'm sure that everyone would understand that," Wine said.
It's questionable whether Hayward's day off will change much of the clean-up effort on the ground.
Thousands of boats are on the water trying to collect the oil -- either to use or to burn. About 50 miles off Louisiana's coast, a newly expanded containment system is capturing or incinerating more than 1 million gallons of oil daily, the first time it has approached its peak capacity, according to the Coast Guard. BP hopes that by late June it will keep nearly 90 percent of the flow from the broken pipe from hitting the ocean.
Defense Secretary Robert Gates told "Fox News Sunday" that not all of the 17,500 National Guard that are awaiting deployment have been put into operation. But even the Pentagon is limited in its ability to help.
"We have offered whatever capabilities we have. We don't have the kinds of equipment or particular expertise. I have authorized the mobilization of up to 17,500 National Guard troops in the four states that are -- that are most affected. We have a standing offer. If there's anything people think we can do, we absolutely will do it," Gates said.
The spill is causing 35,000 to 60,000 barrels of oil to contaminate the Gulf of Mexico each day. Over 62 days, that's anywhere from 2.1 million to 3.72 million gallons.
But one scientist said it would take the spill more than 700 million years for the amount of oil in the Gulf to equal the amount of water -- about 650 quadrillion gallons.

"This is not the death of the Gulf of Mexico," George Crozier, director of the Dauphin Island Sea Lab, told the Mobile (Ala.) Press-Register. "If you went Gulf-wide with this and stirred it up in the Gulf of Mexico, I'm not sure we could find it."
BP has also paid out $104 million to Gulf residents harmed as a result of the spill. It has also established a $20 billion fund, which Rep. Joe Barton, R-Texas, likened to a White House "shakedown" before retracting his comment in the face of outrage among his congressional caucus and others. Democrats have already put Barton's apology to BP into advertising for its midterm elections this fall.
The Associated Press contributed to this report.