Boehner: 'Tea Party' Protests a Legitimate 'Political Rebellion'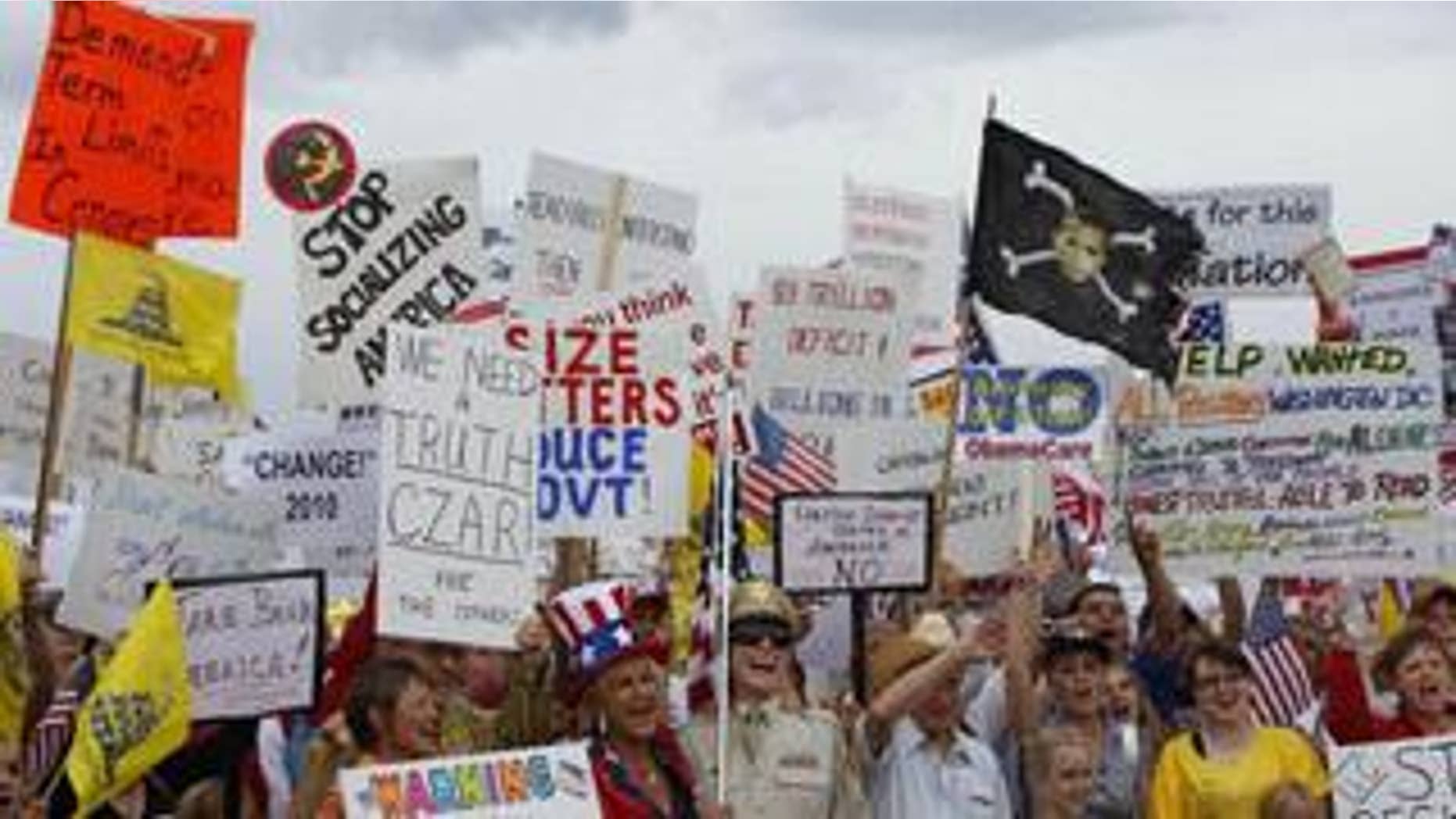 House Republican leader John Boehner called the "tea party" protests Saturday a legitimate "political rebellion" that is the result of pushback against Democrat spending -- as politicians on both sides continue to clash over what is motivating the growing movement.
Speaking to the Values Voter Summit, an annual gathering of the religious conservatives in Washington, Boehner blasted the Democrats for "bankrupting" the country. He said people are demonstrating and attending town hall meetings because "we're in the midst of a political rebellion in America."
Boehner said the crowd at tea party he attended over Labor Day weekend near his home in Ohio drew 18,000 people, with the message to Congress that "enough is enough." A prominent demonstration that weekend on the National Mall in Washington, D.C., drew tens of thousands in an event that organizers said was in opposition to big government proposals.
The recent protests were just the latest in a series of public displays of voter outrage, dating back at least to April, when simultaneous so-called tea parties were held around the country, primarily in protest of President Obama's $787 billion stimulus bill.
Anti-spending sentiment also was heard in the uproar at town hall meetings held by members of Congress in August, when the key issue was the massive overhaul of the health care system proposed by Obama and Democratic leaders.
Since then, the demonstrations have grown to include a broad range of grievances, while drawing accusations that they are based partly in racism and fears that they could incite violence -- criticisms that protest leaders deny.
Former President Jimmy Carter, notably, suggested there is a racial element behind opposition to President Obama and his policies.
But Obama said Friday that he believes angry criticisms about his health care agenda are driven by an intense debate over the proper role of government -- and not by racism.
"Are there people out there who don't like me because of race? I'm sure there are," Obama told CNN. "That's not the overriding issue here."
A FOX News poll conducted from Sept. 15 to 16 found that the majority of Americans -- 65 percent -- think opposition to Obama's policies is based on honest disagreements while 20 percent said it is motivated by racism.
Black voters, however, were twice as likely to say the opposition is motivated by race while most white voters -- 71 percent -- say the opposition comes from an honest debate over Obama's plans to reform the nation's health care system.
House Speaker Nancy Pelosi, meanwhile, likened the heated opposition to Obama's health care proposals to a series of anti-gay rallies that preceded the assassination of two San Francisco political leaders in 1978.
"I have concerns about some of the language that is being used because I saw this myself in the late '70s in San Francisco, this kind of rhetoric. ... It created a climate in which violence took place," a visibly emotional Pelosi said Thursday. "I wish we would all curb our enthusiasm in some of the statements and understand that some of the ears that it is falling on are not as balanced as the person making the statements may assume."
The Associated Press contributed to this report.